Welcome Back to the Pig's Eye Post!

Welcome to the second edition of the Pig's Eye Post, the Saint Paul Almanac weekly blog. For those of you who think our blog name is some cute and folksy Midwestern farm thing that we thought up while milking Bessie a couple of mornings ago, let us tell you that—you betcha—we're going to shock the lint off your socks! According to Wikipedia:
Pierre "Pig's Eye" Parrant is recognized as being the first person of European descent to live within the borders of what would eventually become the city of Saint Paul, Minnesota. His exploits would eventually propel him to local fame and infamy in addition to seeing his name briefly adorn the village that would one day become Minnesota's capital city.
Old Pig's Eye worked as a fur trapper and part-time bootlegger, became rather well acquainted with local law enforcement, and opened the first public house in Saint Paul. Back to Wikipedia:
…the growing community around Pierre's bar became known as "Pig's Eye." The city's name might have remained Pig's Eye had it not been for the arrival of a Catholic priest named Lucien Galtier. So aghast was Galtier that the village on the river derived its name from a man of such ill-repute that, when he built his small chapel in the area in 1841, he reportedly stated, "Pig's Eye, converted thou shalt be, like Saul; Arise, and be, henceforth, Saint Paul!." It is somewhat disputed whether or not Father Galtier actually said those words. However, whether he did or not, the story complements the deeds of Parrant, and contributes to the folklore of the city.
So now you know! When you think of our new blog, don't think Little House on the Prairie, think Little Illegal Moonshine Shack Run By Sketchy One-Eyed Dude on the River!
Upcoming Almanac Events
LAST REMINDER: TONIGHT! The first of our brand new series of Saint Paul Almanac Lowertown Reading Jams takes place on Monday, October 11th, from 7:00-8:30 p.m. at the Black Dog Cafe.
Curated by Deborah Torraine, the theme of this reading jam is "The Sacred." More information, including performer bios, on the October 11th event page. See below for a new story by Deborah just added to the Almanac website!
The Saint Paul Almanac is excited to announce the continuation of its Celebration through Stories readings through October and beyond in coffee shops around Saint Paul. Contributors to the Saint Paul Almanac will be reading their pieces from the 2011 Almanac. October events include Groundswell Coffee (Oct 12th), the EDGE Coffee House (Oct 19th), and Polly's Coffee Cove (Oct 26th), with more in November. For more information see our Celebration through Stories event page.
Also Happening this Week in the City
Twin Cities Black Film Festival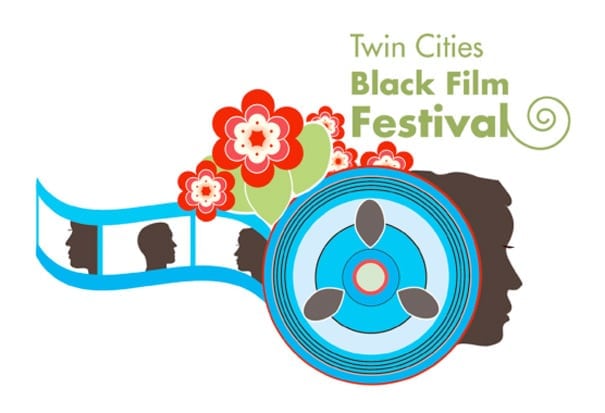 The Twin Cities Black Film Festival runs from October 15th to 17th. The festival provides an opportunity for independent filmmakers of color to have their works showcased before the community, as well as serve as an avenue of discovery for industry professionals seeking new talent worldwide.
Start getting your Halloween on early! The opening night features a screening of the all-black horror film "The Inheritance", followed by a discussion with the cast and crew. Other films during the weekend include Sunday afternoon tribute to Gary Coleman, "Martin," and a Sunday evening tribute to Lena Horne, "Stormy Weather." For a full schedule, see www.tcbff.com.
ZooBoo @ Como Zoo
ZooBoo is a family-friendly, non-scary environment to celebrate Halloween. Como Zoo's grounds are transformed into an exciting place for kids. It's a five-night adventure that is sure to delight all mummy's little monsters.
This year's spooktacular fundraiser is scheduled the weekends of October 16–17 and 22–24 from 4:30 to 7:30 p.m. For more information call 651-487-8226 or visit www.comozooconservatory.org.
For more upcoming event listings, check out our Saint Paul Calendar at https://saintpaulalmanac.org/saint-paul-calendar/
Saint Paul Event News: Taste of Troubles?
The big event news this week was the City of Saint Paul's announcement that Taste of Minnesota would likely not be taking place over the 2011 Fourth of July weekend on Harriet Island. Minnesota Public Radio reported that:
"Taste of Minnesota owes more than $23,000 in permit fees, rental costs and staffing for the Fourth of July weekend festival. Taste also owes about $87,000 to the St. Paul Police Department. "
2010 was the first year in over two decades that Taste of Minnesota charged admission in order to offer an expanded festival featuring five stages with more than 100 hours of music, 50 restaurants and food vendors and a family entertainment village. The new admission charge and oppressive heat during the four day event were cited as reasons for a decline in attendance.
MPR also reported that Saint Paul Parks and Recreation spokesman Brad Meyer emphasized that the City remained:
committed to having an event at Harriet Island over the Fourth of July.
The Saint Paul Almanac maintains its unwavering support of all events where corn dogs are sold.
New Almanac writing from Deborah A. Torraine and Kathleen Vellenga
MEMORIES: Running, Living, and Dying in Saint Paul
Saint Paul is a provincial town, a green place of bluffs and rolling hills made up of culture swatches—Old Timers and Newcomers—that sometimes clash and bump up against each other. But eventually, with a little nip and tuck here and a stitch or two there, we settle into a quilted work that is strong and wide enough to cover us all. Saint Paul is a haven for the creative and the faint of heart; those of us who long for a little less struggle and a lot more quality. So, I ran. Yes, I ran away, away! Read more.
POETRY & FICTION: Fall Linens
By Kathleen Vellenga
You resist when I take you down, refusing
to end your dance with the October breeze.
Flapping, twirling in your many threaded cotton
gowns, which contain the smells of maple, grass
and the geese sound, which blew in
and won't release.
Read more.
Saint Paul Facts: We got 'em, now you know 'em
DID YOU KNOW? On October 1st, 1911, St. John's Hospital on the East Side received its first patient, who was treated for typhoid.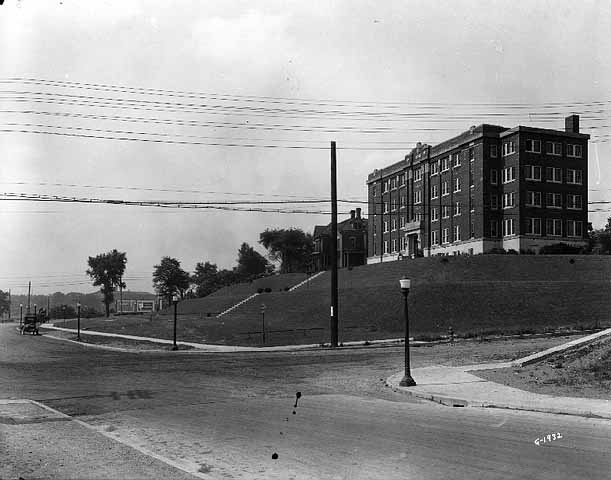 Support your Almanac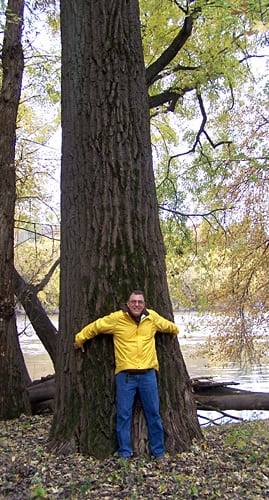 Stay in touch and tell your friends. Please join our e-mail list. Sign up in the red box on the right column of every page on this site. We're also on Facebook and Twitter. Use the share links on this page to let your contacts know about material on our site.
Buy the Almanac. You may have a copy, but do all your friends? Or your enemies? Scientific studies have shown that prolonged reading of the Saint Paul Almanac increases both longevity and quality of life, and reduces general crabbiness! Visit our online store.
Donate to the Almanac. The Saint Paul Almanac builds community through providing forums—in print, online, and at events around the city throughout the year—to share our individual stories. Every year, 2000 students in St. Paul's public high schools receive a free copy of the Almanac. Your donation of $25 will help pay a poet, essayist, or short story writer, or make an almanac available to two Saint Paul Public School students. The Saint Paul Almanac is a 501(c)(3) nonprofit and donations to our mission are tax-deductible. If you love Saint Paul as much as we do, and recognize the value of the Almanac, help us get it out there with a generous donation. Donate online now at https://saintpaulalmanac.org/about/donate/

Photo of St. John's Hospital courtesy Visit Minnesota Historical Society. Taste of Minnesota photo courtesy Daniel Guy. Visit Danny's photostream on Flickr.