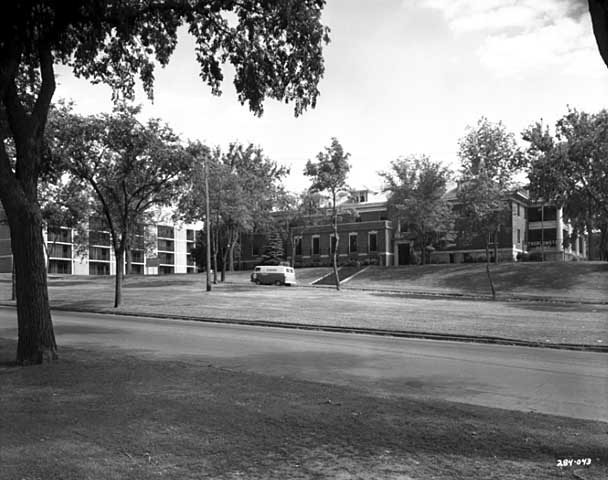 Vladimir from the Ukraine had a big heart and would help the girls from the dish room take the garbage out. Eleanor, who worked until she was eighty-five years old, was the baker and backup kitchen supervisor who would treat everyone on the tray line to a dinner roll, dessert bar, or piece of cake. Sandy from Liberia was the comic relief in the kitchen.
Away at college now, Sandy started in the dish room and eventually worked his way up to being jack-of-all-trades and every-other-weekend supervisor. And Miss Henry was a dedicated boss who came in every single day, including half days on Sundays. Miss Henry had high standards and a strong work ethic, and if she heard people talking while working on the tray line, she'd remind them in a stern voice, "This is not a coffee klatch!"
From 1978 to 2003, my mom's cousin Penny worked in the food service department at Lyngblomsten Care Center in Midway, by the state fairgrounds.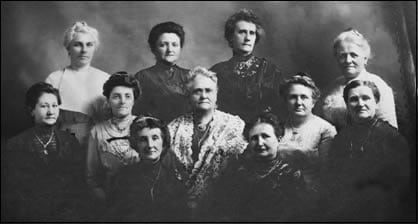 Founded by eleven Norwegian women in 1906 and opened in 1912, Lyngblomsten was named after the purple mountain heather that is Norway's national flower. Over the last quarter century, the kitchen staff has had an interesting mix of young and old employees, long-term staff and part-time student workers, and people from a variety of countries, including Nigeria, Liberia, Burma, Cambodia, China, and the Ukraine.
Penny, who is retired but still volunteers at Lyngblomsten each week with her husband, Jim, gives me an informal tour of the place that she says feels like home. As we make our way from the administrator's office to the kitchen to the chapel, with pleasant introductions all along the way, Penny adds, "The best thing about working here was the friendships and knowing different people. You get to visit with people."
Sue, the friendly and low-key food production manager, has worked at Lyngblomsten for twenty-four years. She tells me they like to have fun, and the fun usually involves food. "We're kind of known for our international potlucks," she notes, adding that the staff are invited to dress in traditional costume and share food and stories from their country of origin. She lists some of the favorite dishes from past parties: fufu, meat pies, egg rolls, and falouda, a fruity dessert the kitchen staff have nicknamed "the pink stuff."
Kitchen work in any setting is labor intensive and not glamorous. And most of the people at Lyngblomsten work evening, weekend, and holiday shifts. To express appreciation and keep the vibe positive, the kitchen staff are always cooking up a friendly competition of some sort, like chili or wing cookoffs, pumpkin-carving contests, and informal holiday costume contests. They also host themed parties—one year, they turned the kitchen into a Santa's workshop of bakery treats and goodies—and invite all the residents and their families to come.
As I look at Lyngblomsten's gallery of vintage photographs, I think about how much has changed since the days when the staff and residents were all people of Norwegian descent, with a common heritage, religion, and customs. What hasn't changed at Lyngblomsten is the spirit of creating a place that feels like home. I think the original founders would be amazed, but pleased, if they could see what has become of their Norwegian eldercare home.
Meanwhile, back in the kitchen, the staff are working hard but having a good time, building a sense of camaraderie and teamwork, one Russian teacake or Julekage at a time.
Penny Ueltschi has lived in Saint Paul for most of her life, moving with her family from the East Side to Battle Creek to Highland Park, where she currently resides. Penny loves to write long letters to friends and family and is the official record keeper of family information.
Annie Wilder is one of Penny's many cousins on the Irish side of the family. Annie is the author of House of Spirits and Whispers, her account of living in a haunted house, and Spirits Out of Time, a collection of true family ghost stories.