The nonprofit publisher welcomes new staffers and expands program outreach despite the continuing economic challenges facing many organizations
Arcata Press, publisher of the Saint Paul Almanac, is pleased to announce the recent hiring of three new staff members to assist in community engagement, fundraising and sponsorship development.
David Unowsky, founder and former owner of the nationally recognized independent bookstore, Ruminator Books, will join the nonprofit publisher as a contractor focused on raising individual contributions. In 1970, Unowsky opened what was then called the Hungry Mind Bookstore on the Macalester College campus. The store sold mainly textbooks, sweatshirts and mugs to Macalester students and families, but soon developed a reputation for hosting important Minnesota and national authors, providing cultural events and opportunities for students, and keeping a diverse range of writers on its shelves. For more than three decades the store thrived as part of the local literary community in an industry facing significant changes and challenges. Unowsky will bring to the Almanac his literary connections and an enthusiasm for diverse, high quality writing.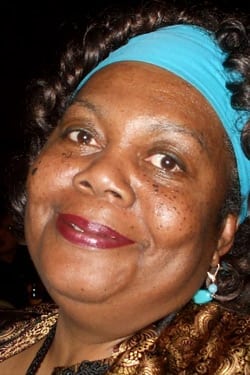 Deborah Torraine has volunteered for the Saint Paul Almanac as a community editor, hosted slams and reading events, and authored short stories for publication, but she will now be taking on a new role as Director of Community Engagement. Her prior work as a community liaison provided her with diverse professional affiliations that include organizations like Aurora/St. Anthony Neighborhood Development Corporation, Environmental Justice Advocates of Minnesota, the arts community and the Somali and Southeast Asian communities. Torraine says she knows the kind of driving passion that is needed to produce the Saint Paul Almanac, "yet, as any 'change agent' knows, more than passion is needed to make things run properly." The graduate of University of California Santa Cruz received training at the Wellstone Fellowship for Social Justice and did graduate coursework at Metropolitan State University in Developing Community. "I am thrilled to be able to offer my skills to the Almanac, and to support the vision of a community-infused tome of memories, visions, ideas and melodies."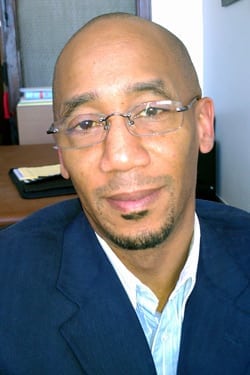 Robert Smaller, Jr., with more than twenty years of management experience and award-winning performance in sales, comes to the Saint Paul Almanac most recently from Redbird Media and Design – a publisher of neighborhood and community newspapers. A graduate of Augsburg College and former production floor manager for Ford Motor Company, Smaller will be responsible for sponsorship development and ad sales as the publication strives to grow in a challenging economic environment using the "three-legged stool" model of private fundraising and individual book sales, foundation and government grants, and corporate and small business sponsorships.
About the Almanac
Frequently described as "a literary campfire around which the diverse Saint Paul community gathers to share its stories," the Saint Paul Almanac provides entertainment, photography, maps and listings of events, restaurants, theaters and other cultural venues within a datebook format. By combining the calendar aspects of an almanac with literary stories and poetry, the Almanac encourages readers to use their books and enjoy local literature throughout the year, effectively bringing good writing into the daily life of the city.
Led by managing editor, Kimberly Nightingale, the Saint Paul Almanac mentors a panel of community editors who collect stories in their diverse communities—both written and oral—and together decide which essays and poems to include in the Almanac. This collaborative and democratic approach with a cross-cultural and cross-generational team strengthens the relationship of the Almanac to the community it serves.
The 2011 Saint Paul Almanac sells for $11.95 online at www.saintpaulalmanac.org and is available in independent and mainstream bookstores everywhere, as well as at libraries and coffee houses throughout the City.
About Arcata Press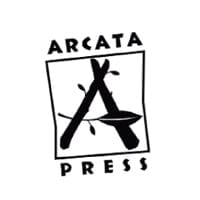 Incorporated as a 501(c)(3) nonprofit organization in 2005, Arcata Press was created with the goal of bringing the diverse Saint Paul community together by supporting local literary arts through an experiment in democratic publishing. This mission is primarily accomplished through publication of the Saint Paul Almanac, public readings, mentorships, and other activities that showcase and honor local voices. The Arcata Press board of directors is an active board that is stunningly diverse and representative of the communities featured in the Almanac.