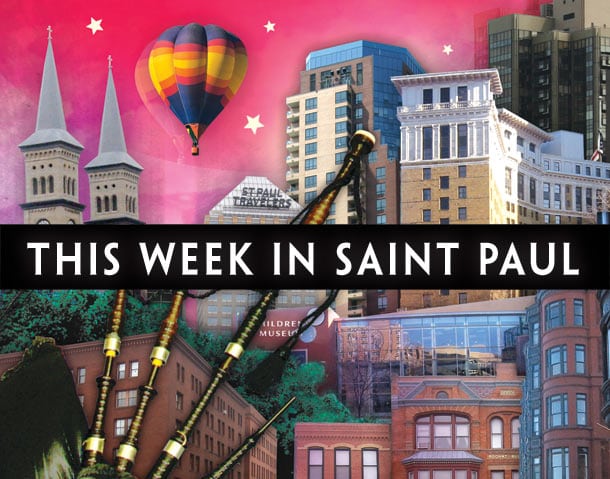 Chances are, your neighborhood is now filled with young people who are starting an extended winter break from school. It is a hard time for grown-ups and near grown-ups to find a real break in this season, whether we have to go to a job or not, but maybe some of you are still lucky enough to be able to grab a little bit of a break. "Break" might not be the correct term, but we are here to suggest a few things that might "break" the stress of your holiday week.
Kids and Family

By the end of the week, you will likely be tired of all the toys that you received from Santa and have become a little stir-crazy. This holiday break is a great time to pack everyone into the car, hop on the bus, or find another way to get the family or some friends to the History Center for "History Center Holidays." There are many events, from performances relating to the Center's Prohibition exhibit, American Spirits, to the young people's favorite Then Now Wow. "History Center Holidays" begins Thursday, Dec. 26, and runs through the end of the year. Hours are from noon until 4 p.m. The History Center is at 345 Kellogg Boulevard.
What else should you do? Well, early in the week, chances are you won't have your shopping done. Don't stress, and as our web manager Nigel says, "No worries." Authors and those who stage literary events mostly choose to avoid holding events this week. That does not mean that these writers should be forgotten. Over the past year, we and our friends around town have shone a literary light, showcasing our wealth of authors, many of whom have works on the shelves of our city's bookstores. Now is a great time to visit these venues, even if you just want to find a corner in which to browse. The friendly folks there will be happy to put just the right gift in your hands!
Of course, the Science Museum of Minnesota (120 West Kellogg Boulevard) and the Minnesota Children's Museum (10 West Seventh Street) are great places to spend a part of a holiday stay-cation. Check their listings for hours and bear in mind that both are closed on Mondays. Also, there is always something interesting happening at Como Zoo & Conservatory. Check their list of daily and special events, or just show up. Before going, you may also want to check out the zoo's Reindeer Cam. This is a live view that lets viewers see some behaviors of Santa's fuzzy airline fleet as they feed, navigate their habitat, and manage social relationships. Santa will personally stop by on Monday at noon to help feed the reindeer and get them ready for the big trip Tuesday night. The zoo is located at 1225 Estabrook Drive.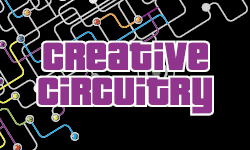 Also, a great place for anyone to spend time during holiday break is the library. Saint Paul Public Libraries have a lot of offer. In addition to the wealth of resources and activities, this year, they are hosting a special winter break program, Circuitry for Kids. On three dates during this break, three different libraries will host the Science Museum of Minnesota as they help kids have fun learning basic circuitry and design concepts. Make "electronic bugs that you can use to make abstract art and make your own light up cards." These events are geared toward seven to 12-year-olds. Event dates: Friday, Dec. 27, 2-3:30 p.m., Rondo Library; Saturday, Dec. 28, 2-3:30 p.m., Hayden Heights Library; Monday, Dec. 30, 1-2:30 p.m., Merriam Park Library.
The school break is long, and the new year is near. For more ideas on what to do, take a sneak peak at next week's "This Week in Saint Paul."
Music
Monday, Dec. 23, marks the end of the weekly run of Headspace at The Artists' Quarter, along with the noted jazz establishment's wide-open poetry open mic. Headspace is a jazz ensemble that "explores sonic styles from bop to boogaloo." The band has Rob Dewey on piano, Sten Johnson on saxophone, Eric Struve on bass, and Chris Gray on drums, and starts their final first set at 7 p.m. At 9 p.m., step up to the open mic and show off your verse chops. Anyone is welcome to share their work. The Artists' Quarter is at 408 St. Peter Street.
Friday, Dec. 27, head over to the East Side to check out the unique arrangements of the Brio Brass Band. This 44-musician ensemble is a "nontraditional, rockin' brass band." Brio Brass will be at the Historic Mounds Theatre for their Swingin' Holiday Concert and will share ballads, marches, swing, pop of all eras, funky rock, and a lot of jazz. The theater is located at 1029 Hudson Road and the event begins at 7:30 p.m.
Friday, Dec. 27, and Saturday, Dec. 28, represent another milestone in the run of The Artists' Quarter. This weekend marks the final Weekend Jam at AQ. The venue owners are tight-lipped about who will show up onstage, and the roster is likely to contain a bittersweet surprise or two or three. It will be worth it to witness the end of an era, see a few seasoned musicians wield their chops, and have a good time. The jam starts at "nine-ish" each night and will likely go a little longer than it's supposed to.
Like too many of our favorite things, this holiday season is almost over. I hope you enjoy it and get the rest you need to keep going. Remember, you can see more events on the Almanac's arts calendar. Stay safe. Stay warm. Stay close to the ones you love. And if you make it to any of these events, tell them the Saint Paul Almanac sent you!