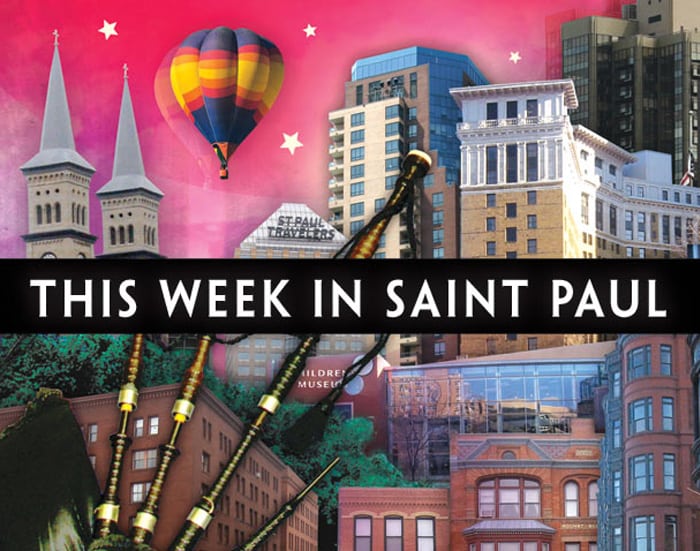 The Minnesota State Fair is in full swing. The throngs are just part of the spectacular fest. There are lots of opportunities for art, whether it is the music, the 4H building art competition, seed art, or the juried art show, and more. Don't forget, there is one more day to join fellow artists of every skill level for the The Sixth Minnesota State Fair Sketch Out on Tuesday, August 26. (The meeting place is at the food court between the Food Building, the Skyride start and the Agriculture Building, near Cooper Street and Dan Patch Avenue.) Need a break from the throngs? Keep reading and check out the arts calendar. Food for fun and food for thought.
In the Almanac Family
On Thursday, a special edition of Soul Sounds Open Mic will feature Occupy Homes MN. In the words of Occupy Homes, they "work with homeowners facing foreclosure to help them stay in their homes by building public support around their cases and putting pressure on banks to negotiate in good faith. We are a grassroots organization identifying foreclosure not as the result of irresponsible borrowing, but as a symptom of a corrupt system that allows predatory lending while denying reasonable loan modifications." This night will be about putting words into action and putting action into words. Bring your own words, energy, and ideas to share. As always, Soul Sounds meets at Golden Thyme Coffee Shop, 921 Selby Avenue (at Milton). It all begins at 6 p.m.
There is also time to see Storymobile. On Thursday, August 28, we will be at King's Crossing, 500 North Dale Street, from 4 to 6 p.m. as a part of the Summer of Peace celebration.
Have you picked up an old copy of the Saint Paul Almanac to join the RE:BOOKED art contest? In honor of the ninth edition of the Saint Paul Almanac, we are inviting local creatives to take a copy and make it into their own, re-imaged piece of art to be on display during the Almanac Book Release Party on Thursday, September 11, and for the following month in the AZ Gallery. If the answer is yes, thank you and I look forward to seeing your work. If not:
1) rush with all haste to Golden's Deli, 275 East Fourth Street in Lowertown, Saint Paul. Ask at the counter for an old book edition; 2) make something wonderful with the book with whatever tools and imagination and creativity you want to share; and 3) bring Art Books to the AZ Gallery on Tuesday, September 2 from 8 a.m. to 8 p.m. Remember, there are prizes: $150 for first place; $75 for second place; and $50 for third place. I'm looking forward to seeing the creations.
Words and Letters
Stories happening in Saint Paul! That's what we love. Many of us have heard the Moth Radio Hour on whatever technology we use to hear broadcasts. The Amsterdam Bar & Hall is again hosting the next local staging of this fun storytelling extravaganza this Wednesday, August 27. This a href="http://www.amsterdambarandhall.com/events/moth-8/" target="_blank">Moth Story Slam starts at 7 p.m. The Amsterdam is at 6 West 6th Street in Downtown.
Music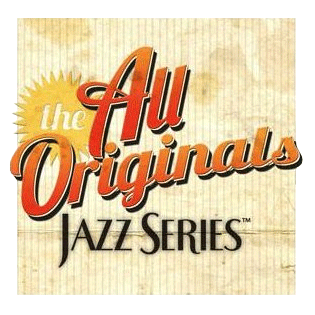 On Thursday, August 28, Studio Z's All Originals Jazz Series with the Atlantis Quartet. The quartet has been around since 2006 and was a frequent guest of The Artists' Quarter. They are a group of young jazz artists: saxophonist Brandon Wozniak, guitarist Zacc Harris, bassist Chris Bates, and drummer Pete Hennig. Coming together creates a sound that is both accessible and complex and worth the energy. The doors open at 7:30 with music beginning at 8 p.m. Studio Z is at 275 East Fourth Street, Suite 200 in Lowertown.
Friday, August 29 brings a chance to experience great music and support an important institution that is helping keep jazz as part of our musical lexicon in the Twin Cities. This Friday is
Jazz88's Last Days of Summer Rivercruise.
Join fellow jazz lovers on the Magnolia Blossom Riverboat leaving out of Crosby Park. The featured music will include jazz and soul by Mina Moore and pianist Ted Godbout. It's great company in a great setting for a great cause. Make your reservations early; the boat is only so big, but so is the fun. Boarding begins at 7 p.m. at Crosby Park, 2500 Crosby Farm Road.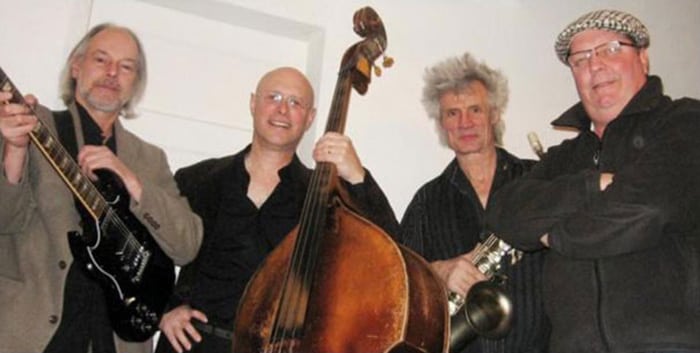 If you don't quite have your sea legs, but still want some jazz, you can keep dry at the Black Dog Coffee and Wine Bar with The Kronick Quartet. I've given you a heads up about a lot of improvisational jazz, but Kronic gives us some enjoyable, tightly arranged jazz. They play standards and less-well-known tunes from the bop, swing, funk, and soul-jazz traditions. The show starts at 8 p.m. The Black Dog is at 308 Prince Street in Lowertown.
For the Young and Young-at-Heart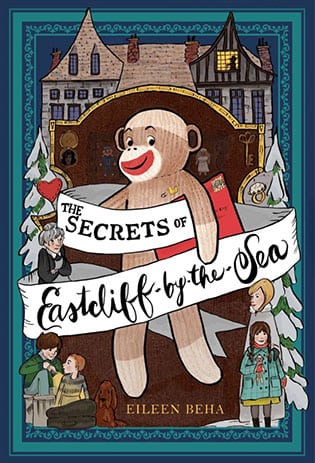 It's time for a party! On Tuesday, August 26, The Red Balloon Bookshop is throwing a bash for the release of Eileen Beha's The Secrets of Eastcliff-By-The-Sea. Eileen is a graduate of Hamline University's MFA program and a former middle school principal, sufficient ingredients for great middle grade literature. Her newest book is a tale of a sock monkey on a quest to reunite family. It's a fun book, but also a fun event that the folks at the Balloon say will include "sock monkey crafts and activities, and have refreshments and tons of fun!" The party starts at 7 p.m. The Red Balloon is at 891 Grand Avenue.
Summer is coming to an end and soon the Como Zoo and Conservatory's Project Passport. Each week has a theme and a special presentation or a visit from a plant or animal ambassador. Other features of Project Passport include activity stations, crafts, scavenger hunts and more! This week's theme is "Rainbow Garden." Preregister and join the crew at 9:30 a.m. or come at 10 a.m. and take part in the fun. Como Park Zoo & Conservatory is at 1225 Estabrook Drive.
Movie and a Tune

Thursday might be the perfect date night for the last week of Music in Mears. Due to a rainout earlier in the summer, we get to linger under the sky for another night. Can't decide whether you want dinner, movie, or music? There is a lot of each in Mears Park on Thursday night. The featured outdoor movie will be Nothing Without You, a strange and twisted psychological murder mystery thriller. Performing on stage will be Pennyroyal, Benjamin Cartel and Maudlin. Whether it's date night or not, it is one more chance to spend a lovely night in a lovely corner of town. Things get started at 6 p.m. We'll pray for clear skies for the night.
On the Town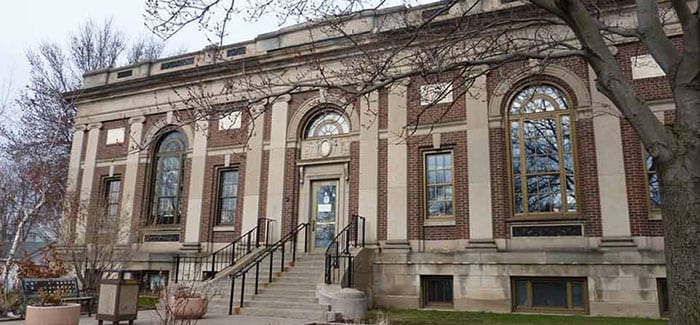 Have you ever wondered about Labor Day and what it means? It is one of those days that is a backdrop for many stories that seldom get told. Many of these are stories that bear the marks of the Saint Paul landscape. On Thursday, August 28, the East Side Freedom Library is hosting a Celebration of Labor Day. Learn how Labor Day become a holiday. Here readings from historic labor speeches. Sing a few songs from history's song book. The evening is also a great time to become acquainted with this great resource for history, story, and community. The event starts at 7 p.m. The library is at 1105 Greenbrier Street on the East Side.
This year's Fair will soon come to an end. But art in Saint Paul will not. There is enough fun everywhere to wear you out. In case you get too rested, be sure to check the Almanac arts calendar. You can rest next week.