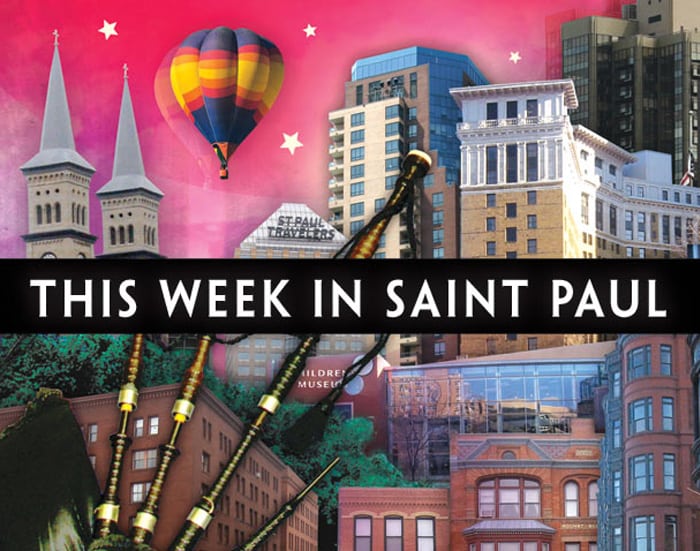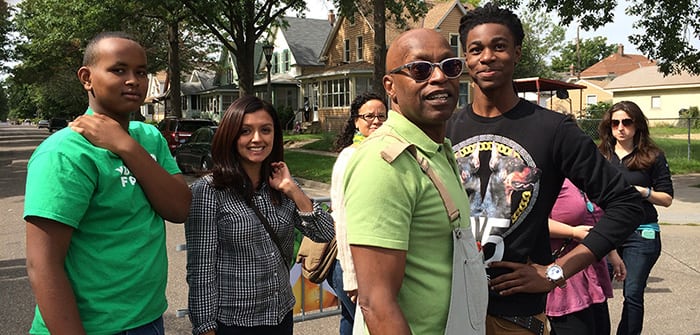 I would like to call this moment in time a "breather": a time for us to pause and smile after a very huge and successful book release party, a very busy weekend for Storymobile at both the Selby Avenue Jazz Fest and Seitu Jones's Create: A Community Table, and so many things that have been going on in Saint Paul over the past several weeks. Soon, the Almanac Literary Festival will begin. We will be busy all over town, sharing stories and meeting our neighbors all over again. In this in-between time, we keep busy with other things. I have some ideas here, and you can find more in the Almanac arts calendar.
In the Almanac Family
This week's Soul Sounds Open Mic at the Golden Thyme Coffee Shop features Lt. Sunnie. Sunnie is a lyricist, choreographer, and performer. She focuses on women empowerment and building a voice for the next generation. She has performed at many places around the Twin Cities, including open mics, showcases, contests, banquets, and nonprofit speaking engagements. Also, she works very intimately with a nonprofit artist program called Kulture Klub Collaborative. July of 2013 she released her first mixtape project called "Snippet Of Sunnie." Her public music career began in 2012 in collaboration with Juce Baby (female lyricist), and she is very eager to reach out to the next generation with her talent and abilities. Soul Sounds meets Thursday, September 25, at 6 p.m. Bring your own material and your love. Golden Thyme is at 921 Selby Avenue.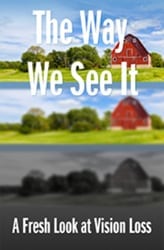 The Saint Paul Almanac and Arcata Press are proud to unveil their first full-length collection compiled for the Vision Loss Resource Center writers titled The Way We See It: A Fresh Look at Vision Loss. The book chronicles people's stories of vision loss—its struggles and gifts—and their resiliency. The folks at Vision Loss Resource Center created the book to honor the Center's 100-year-old legacy.
Patricia Kirkpatrick, Pamela Fletcher, and Wendy Brown-Baéz were the editors of the book, guiding the writers to create their best stories and poems. On Saturday, September 27, the Center will host a book launch party at the Minneapolis Central Library, Pohlad Hall, second floor auditorium.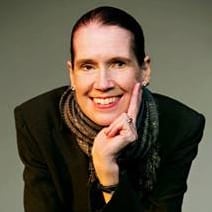 Featured speaker for this event is playwright, performer, and teacher Leslye Orr, who has an extensive background in theater education for children and adults. She is also well known for her workshops on the integration of people with disabilities and whose credits include performances on A Prairie Home Companion. The event is at 1 p.m. on Saturday. The library is at 300 Nicollet Mall in Minneapolis.
Words and Letters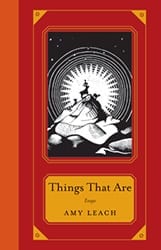 Award-winning essayist Amy Leach is an ACTC Visiting Writer at the University of St. Thomas this year. She has won the Whiting Writers' Award, a Rona Jaffe Foundation Award, and a Pushcart Prize, as well as being featured in Best American Essays selections. Things That Are: Essays is her first collection, published by local publisher Milkweed Editions. Her book takes a look at a wide spectrum of issues and curiosities about the world. If you were wondering how gods are similar to donkeys and exploding stars are like exploding cucumbers, or if you are wondering about a fascinating mind that discovers those common landscapes, attend the reading at St. Thomas's Anderson Student Center, on Tuesday, September 23. It is in Woulfe Hall North on the third floor. The St. Thomas St. Paul Campus is at 2115 Summit Avenue. This reading begins at 7:30 p.m. Leach is also a bluegrass musician. I don't know if she will play, but words of a consummate essayist can be lyric.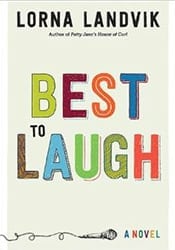 Also on Tuesday, celebrated local writer Lorna Landvik will read from her new novel, Best to Laugh, at Common Good Books. Landvik's protagonist Candy Pekkala carries a hefty burden of grief and the wits to turn it into humor, a very un-Minnesotan combination. Is it enough to help her make it in Hollywood? Find out or laugh trying. This event is at 7 p.m. Common Good Books is at 38 South Snelling Avenue.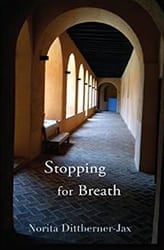 On Sunday, September 28, one of the deans of local poets and Almanac veteran Norita Dittberner-Jax will launch her new collection of poems, Stopping for Breath. SubText: a Bookstore will host this event at the Virginia Street Swedenborgian Church, 170 Virginia Street, just east of Western Avenue. With conscience and a rare sensitivity, Dittberner-Jax weaves us through mundane moments and makes them special and brilliant with her illuminations and multiple perspectives from childhood, adulthood, and beyond. This reading begins at 7 p.m.
Music
The night of Thursday, September 25, is a tough call. There is a lot of not-to-miss great music going on that night. First, the Donald Washington Quartet will be back at the Black Dog Coffee and Wine Bar. As I said back in April, Washington and his quartet will "weave sublime and intimate landscapes" with a lineup that includes Donald Washington on saxophones, Kevin Washington on drums and piano, Brian Roessler on bass, and Terry Cherner on trumpet. They go on around 8 p.m. The Black Dog is at 308 Prince Street in Lowertown.
Almost as legendary in the local jazz world is Joan Griffith. She is a premier teacher and performer known throughout the Midwest. On Thursday, she will be half of an interesting pairing with Brazilian recorder player Clea Galhano. The two will be featured at Khyber Pass Thursdays. Joan can play with anyone, and has played and studied with the best. Check out the sound. Khyber Pass is at 1571 Grand Avenue, at Snelling Avenue. They get started at 9 p.m., so maybe you can check out both Thursday shows.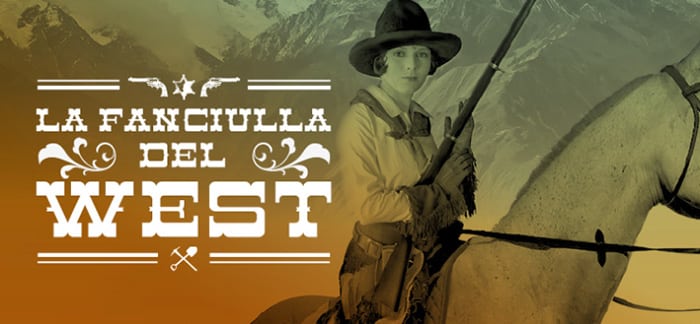 If you prefer opera, the Minnesota Opera will stage La fanciulla del West at the Ordway Music Theater. In this production, according to the Minnesota Opera, "Puccini's gorgeous melodies and blazing orchestral colors are set against the backdrop of a gold-mining frontier town." The show begins at 7:30 p.m. Performances will be held on Saturday, September 27, at 7:30 and Sunday, September 28, at 2 p.m. The Ordway is at 345 Washington Street.
Theater
First there was the show. Then there was the movie. Then there were the fortieth-anniversary shows on the Macalester College lawn. Now, there's the play. There have been a lot of stops in between those mileposts, including a few books, but Saturday, September 27, marks the start of the run of Radio Man at the History Theatre. If you don't know yet, this is Garrison Keillor's biopic-ish take on his on-stage persona in A Prairie Home Companion. Pearce Bunting stars as "The Host" as we are led through familiar characters, features, and fun, up close and condensed. I don't believe there will be bobble heads or action figures coming next–or maybe I missed that phase. Just in case, I don't want to miss anything else. Better catch the show. The show runs through October 26, but I would go as soon as possible, because this show has its origins in Stearns County, my "hometown," and even though no true disasters ever happen there, a catastrophic Midwestern bout of self-consciousness could easily vaporize this moment in history. At any rate, check here for dates and showtimes. The History Theatre is in the not-so-big and not-so-scary city, 30 East 10th Street in Downtown.
Family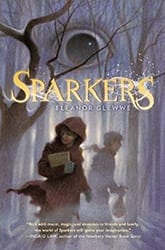 On Friday, September 26, the Red Balloon Bookshop is hosting the release party for Eleanor Glewwe's debut novel Sparkers. This story is a middle-grades fantasy with a magical government where sparks of dissent may be the only chance for survival. This is a party, so there will be fun and refreshments along with good books. It all begins at 6:30 p.m. The Red Balloon is at 891 Grand Avenue.
It's "xplorchestra!" time again at the Saint Paul Chamber Orchestra. This Saturday, September 27, The Music Room will bring you xplorchestra! X-plore the Brass Family. Families can get introduced to instruments and members of the SPCO in a short concert hosted by the funny and engaging "Girl explorer Sydney Forte"! If you have grade-school-aged kids, it's a great idea to sneak in behind their introduction to the classical music world. There are two shows, one at 9:30 a.m. and another at 11 a.m. The Music Room at SPCO Center is in the Historic Hamm Building, 408 Saint Peter Street, third floor.
Special Outings
On Monday, September 22, The Friends of the Saint Paul Public Library will offer the latest in their Women's Human Rights Film Series, Girl Rising. The film showcases nine girls from nine countries with nine stories, narrated by nine actors. The film is about the value of education and its ability to join with personal strength to change the world. This screening is at the Merriam Park Library, 1831 Marshall Avenue, and begins at 6:30 p.m.
The afternoon of Saturday, September 27, is this year's Books for Africa Warehouse Party 2014. There will be free drinks and treats to accompany the food trucks. There will also be dancing and musical entertainment that includes the McFarlane Brothers from Ipso Facto; Erik Koskinen; Mile One; A Few Phones; and their very own Warehouse Band—Slim and The Bookies! Books for Africa is, as they put it, a nonprofit that "collects, sorts, ships and distributes books to the children of Africa." Their mission is to end the book famine in Africa. They are Lowertown neighbors of ours and were one of the sponsors of the RE:BOOKED art book competition and exhibit that is still on display at the AZ Gallery (308 Prince Street). The Books for Africa Warehouse is at 635 Prior Avenue North. The fun begins at 3 p.m. and goes until 7 p.m.
This week is truly full of events. Remember to check the Almanac arts calendar for more of the busy life of the city so when your friends ask what to do, you have more than a few ready suggestions. Enjoy the week, the weather, and each other.