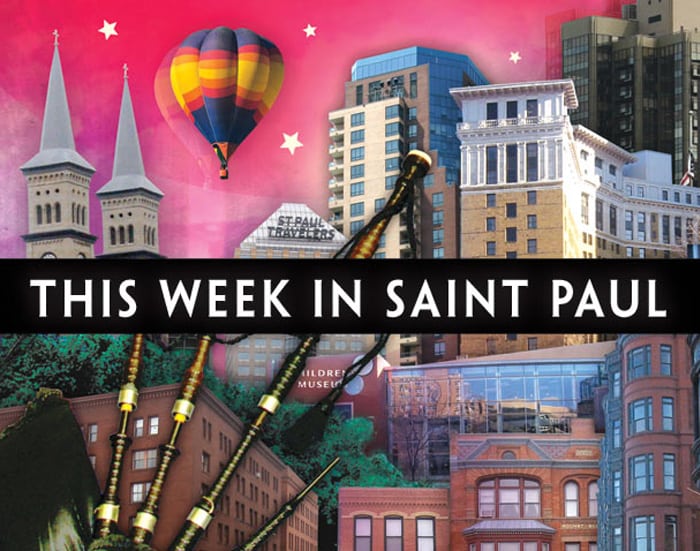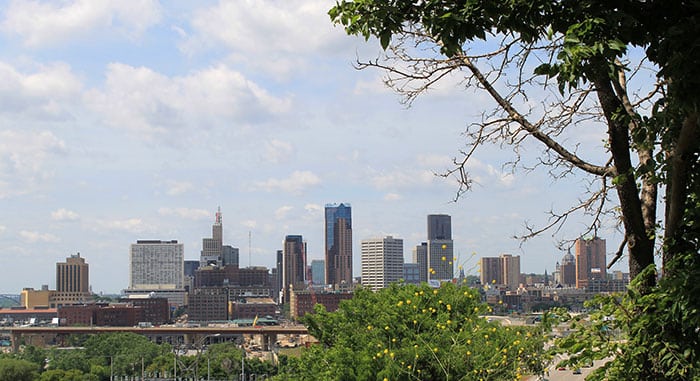 My Minnesota mind cannot help but wonder if we are going to be "punished" for the abundance of beautiful weather that has greeted the many wonderful activities in the Capital City. One look at the Almanac arts calendar and that imposed pennance is not in sight. The summer officially ended under the cover of a deceptive sun and a couple of kind, brief sprinkles of rain. That's great momentum to carry us into this week.
In the Almanac Family
A handful of dedicated young people have been pulling Storymobile through the streets of Frogtown and Old Rondo for an entire summer. Have you seen it? The buzz around this brilliant idea has created as much dedication from its followers as it has from the folks who have been pedalling the bike that pulls it.
This trek is coming to the end of this season's trail. It is fitting that Storymobile is making a second stop at Soul Sounds Open Mic. On Thursday, October 4, you will be able to use its stage for your open mic performance and make a video of your performance or write something for Saint Paul posterity. Led by Tish Jones, Soul Sounds starts at 6 p.m. at Golden Thyme Coffee Cafe, 921 Selby Avenue.
Young People's Literature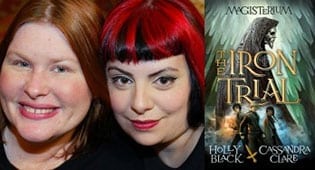 You have two great chances to see and hear two best-selling middle-grade fantasy genre authors, Holly Black and Cassandra Clare. They have teamed up to create the first book in their Magisterium series, The Iron Trial. The Iron Trial is something protagonist Callum Hunt would rather avoid and fail. This tale of magic and personal challenge leads Call to fail at failing as he heeds his father's warnings to stay away from magic. This is the first of five books that the publisher heralds as "a heart-stopping, mind-blowing, pulse-pounding plunge into the magical unknown!"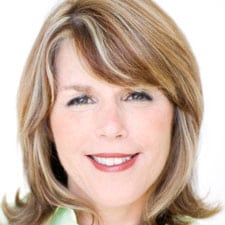 Your first chance to see the authors is as part of the "Talking Volumes" series, hosted by Minnesota Public Radio's Kerri Miller. This event will be held Wednesday, October 1, at the Fitzgerald Theater. Follow the link for ticket information. The Fitzgerald is at 10 East Exchange Street in Downtown, and the event starts at 7 p.m.
For a more intimate encounter, join the authors at the Red Balloon Bookshop on Thursday, October 2. The folks at the store invite you to "hear Holly and Cassie talk about their collaborative process, learn exclusive details in our Q&A, and stay for a book signing." This is a free event. If you would like a book signed, you can get a ticket. Ticket cost is $19.36 and includes one copy of the book. Visit the event page or call 651-224-8320. This event is also at 7 p.m. The Red Balloon is at 891 Grand Avenue.
Festival Time

The festival season is winding down, but you cannot mark the end of summer without the Twin Cities Oktoberfest. This year promises carnival games, carnival food, rides, more outdoor space, a larger tent in back of main building, more vendors than last year, and music that resonates throughout the building. Feels like a beerhall in Germany! The fun and culture will be at the State Fairgrounds in the Works Progress Building on October 3 and 4. Things get underway at 4 p.m. on Friday. The Fairgrounds are at 1265 Snelling Avenue North. Did I mention there will be beer?
Openings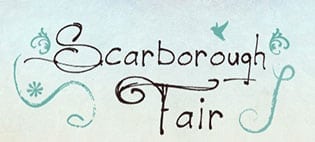 You don't have to wait until next week's Saint Paul Art Crawl to see how the West 7th Neighborhood is an emerging corridor for art. The Scarborough Fair Shop is hosting an event for their featured fall artist, Elizabeth Marquis Fritz. Fritz is a self-taught artist whose work is described as "impressionistic expressionism." The opening is from 5:30 to 7:30 p.m. Scarborough Fair Shop is at 961 West 7th Street (at the corner of James Street).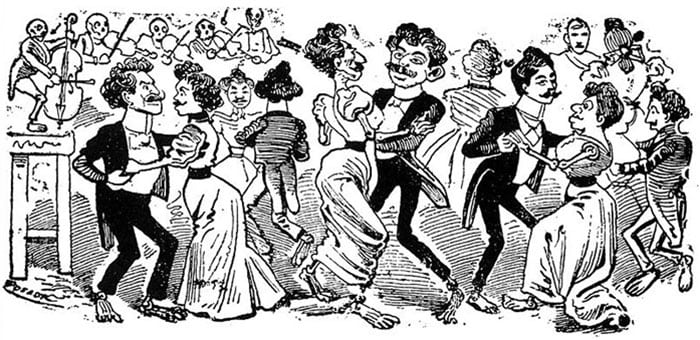 Beginning Wednesday, October 1, the Minnesota History Center will host Death Has a Permit: Jose Guadalupe Posada, a special exhibit from the nineteenth-and-early-twentieth-century Mexican artist, illustrator, and engraver. The exhibit will feature thirty-eight of his 15,000 prints, often political but displaying every aspect of Mexican life. His surreal, iconic style influenced many artists and political cartoonists over the years, depicting skulls and scenes that mocked the upper classes and some of which are often represented in Day of the Dead celebrations. This exhibit is presented courtesy of the Consulate of Mexico here in Saint Paul and runs through November 2. The History Center is at 345 Kellogg Boulevard.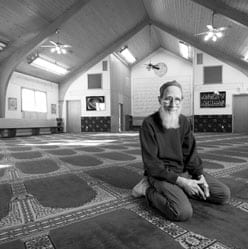 On Thursday, October 2, the Minnesota Museum of American Art opens Tracks in the Snow: The Minnesota Muslim Experience since 1880 in their Project Space. The show is created by the Islamic Resource Group. Portraits feature the stories of twenty individuals. The IRG hopes to generate a community conversation while the MMAA and other presenters of this traveling exhibit are sharing the story of the historical and changing landscape of our peoples. This show will run through Sunday, October 19. The MMAA is at 141 East 4th Street (at Robert) in Downtown.
Music
The music starts this week at the Black Dog with Div Son: Son Jarocho Mexican Music. With Cadence Nelson and Israel Vega on jarana jarocha and requinto jarocho guitars and Nickolai Kolarov on cello, they have been playing together for less than a year, but carry a sumptuous and clear sound of Son Jarocho music with its origins in the gulf coast of Mexico that has all the ingredients that were mixed together over the past few centuries in the Mississippi Delta but have a characteristically Latin sound. The indigenous Spanish and African flavors are rendered clear and soulful with Div Son's acoustic and vocal performances. See them Monday night, September 29, at 8 p.m. at Black Dog Coffee and Wine Bar. Get a preview here. Get the real thing at the Dog, 308 Prince Street in Lowertown.
On Tuesday, September 30, the Schubert Club brings baritone Nathan Gunn, accompanied by Julie Jordan Gunn on piano, to the Ordway. Nathan Gunn's resume includes appearances at places like Metropolitan Opera, San Francisco Opera, Lyric Opera of Chicago, and many other venues around the world. This much-in-demand artist now brings his voice to Saint Paul. This is the first date of the International Artist Series for the Schubert Club. The program includes works by Robert Schumann, Samuel Barber, Franz Schubert, Hugo Wolf, and Charles Ives. Tuesday's performance begins at 7:30 p.m. Ordway Center for the Performing Arts is at 345 Washington Street, Downtown across from Rice Park.
If you did not get enough Schumann on Tuesday, on Sunday, October 5, Chopin Society presents pianist Lukáš Vondráček at Macalester College. Vondráček is a much-decorated pianist who achieved first-place finishes in international piano competitions and a UK recital debut at the Queen Elizabeth Hall as part of London's International Piano Series, where he was the youngest featured artist. Besides Schumann, his program includes Brahms and Janáček. The concert begins at 3 p.m. in the Mairs Concert Hall, Janet Wallace Fine Arts Center, Music Building. The Macalester College campus is at 1600 Grand Avenue.

Studio Z continues its reputation as a showcase for new music. This weekend is another installment of their Zeitgeist New Discoveries, Old Favorites series. Composers featured include: Jeff Lambert, From Afar, the Dragon Calls ; Eleanor Hovda: If Tigers Were Clouds ; George Crumb, Mundus Canis ; Joshua Harris, OCT 21 2015 ; Doug Opel, Playtime with Elvis and Krispy ; Mike Olson, Breathing Voltages ; and Justin Rubin, The armed man should be feared… and other lessons from the Renaissance. All pieces are played by the resident ensemble. There are three shows this weekend: Friday and Saturday, October 3 and 4, at 7:30 p.m., and Sunday, October 5, at 2 p.m. Studio Z is at 275 4th Street East, Suite 200 in Lowertown.
Don't forget Lowertown First Fridays, when artists in Lowertown open their studios (or have a gallery arrangement) on the first Friday of each month. It is also time for Lowertown Classics No. 6, which features this month a performance with Glea Galhano on recorder and Rene Izquierdo on guitar. This feature of Lowertown First Fridays is held at Lowertown Lofts Artist Cooperative,
255 Kellogg Boulevard East, 3rd Floor Atrium. It is a free-donation, accessible way to experience the best classical, world, and jazz musicians each month. Music begins at 8 p.m.
It's not winter, yet. Festivals and Daylight Savings are with us even if summer has gone. Remember to check the Almanac arts calendar.