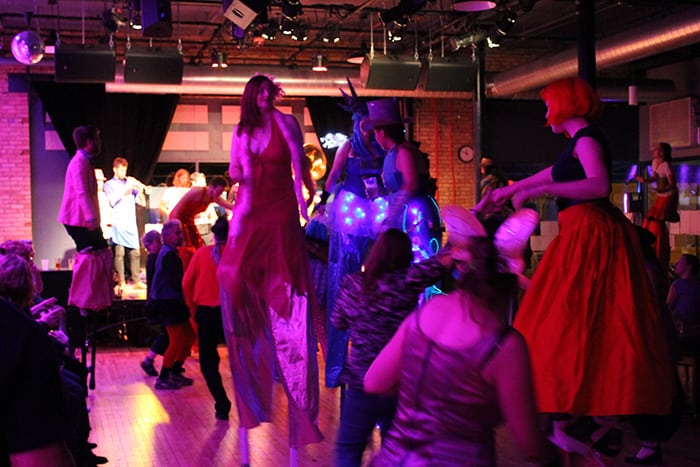 Every time I look at the Almanac arts calendar, I realize how much I'm missing. It's not that I am not doing anything, although I have spent some evenings at home (doing work, of course, right?), and I have been spotted a couple of times within the boundaries of the other Twin. It's just that there's too much going on and too many great creatives lighting up the night and day skies of the Capital City, in every neighborhood and on every day of the week. And each week it is hard to make recommendations among some great events.
The Almanacians
The Saint Paul Almanac Literary Festival continues today, Monday, October 27, at the Underground Coffee Shop. Reading their pieces from the 2015 Saint Paul Almanac and other works will be Minnesota Book Award–winning poet Patricia Kirkpatrick, Eylisa Warrick, Elizabeth Eilers Sullivan, Beth Voigt, renowned spoken-word artist Rodrigo Sanchez-Chavarria, and yours truly, Clarence White. The Underground is at 1579 Hamline Avenue, at Hoyt, a half mile east of the Fairgrounds. The reading starts at 7 p.m.
Moving into November, on Saturday the 1st, the Festival moves to Claddagh Coffee. The lineup includes Linda Kantner, author and professor of literature and editor Pamela Fletcher, Evan Kingston, Jenny McDougal, James Zimmerman, and Julie Foley Coleman. Claddagh is at 459 West 7th Street. Saturday's event starts at 1 p.m.
The Almanac Literary Festival is a great way to connect with your neighbors and to get your copy of the 2015 Almanac.
Words and Letters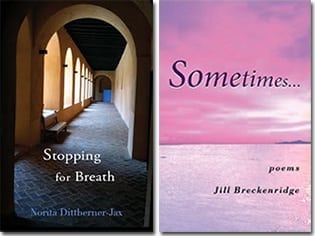 This week in literature, we have a couple of duets of local award-winning writers at local bookstores.
On Tuesday, October 28, two award-winning poets who are both contributors to the Saint Paul Almanac, Norita Dittberner-Jax and Jill Breckenridge, will read from their new books of poetry at Common Good Books. Norita's new book is Stopping for Breath. It is her fourth book of poetry. Her book What They Always Were won the Minnesota Voices Competition and was nominated for a Minnesota Book Award. Jill Breckenridge's new book is Sometimes. Her book How to Be Lucky won the Bluestem Award. Legendary poet William Stafford said her work "loads the reader with… truly trenchant emotional epiphanies." Come and discover something on Tuesday. The reading is at 7 p.m. Common Good Books is at 38 South Snelling Avenue.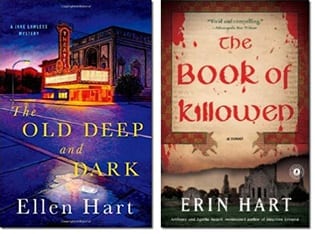 Last week, Carol Connolly's Readings by Writers featured several mystery writers who helped prepare us for the coming holiday. One of them was Erin Hart. On Thursday, October 30, Erin will be at SubText: a Bookstore with Ellen Hart for Hart to Hart: Ellen Hart and Erin Hart Read From Their Mysteries. Ellen's new novel is The Old Deep and Dark, and Bywater Press has reissued Rest for the Wicked in paperback. Erin's most recent Cormac Maguire/Nora Gavin book is The Book of Killowen. Ellen is a five-time Lambda Literary Award winner for the Best Lesbian Mystery writing and has over thirty crime novels in print. She is a three-time Minnesota Book Award winner, and has many other honors. Erin and her husband, Irish button accordion player Paddy O'Brien, with whom she often appears in performances of music and word, make frequent trips to Ireland—and that isn't really all that far from Saint Paul. Her crime novels are set mostly in Ireland, revolving around archaeology, forensics, history, traditional music, and folklore. Her book Haunted Ground was the first in a series and was nominated for Anthony and Agatha awards, and won the Romantic Times Best First Mystery and the Friends of American Writers Award. This reading is at 7 p.m. SubText is at 165 Western Avenue, in the basement of Nina's Coffee Shop.
Music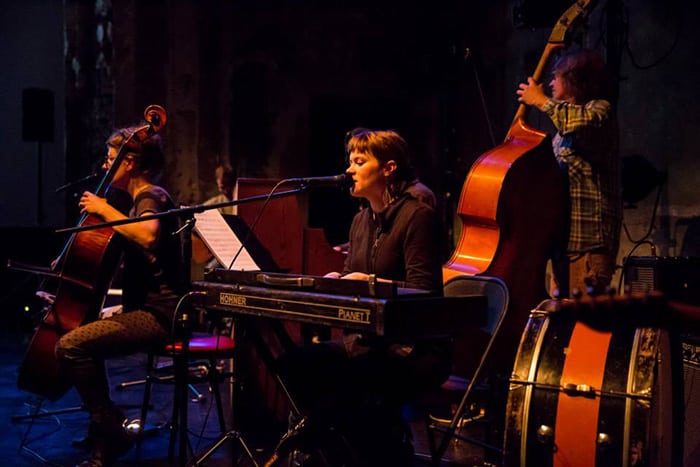 The Poor Nobodys are frequent guests at the Black Dog Coffee and Wine Bar. On Tuesday, October 28, they will be at the Black Dog. They sound like the backdrop for a very cool, hip, scary movie. So, maybe it is fitting that this is how their music is used: in film. Also, it fits this holiday season well. They are Chris Hepola (piano), Eric Struve (upright bass), Aaron Cantine (banjo, acoustic guitar), Chris Duba (mandolin), Albert Perez (electric guitar), and Jenna Wyse (vocals, accordion). The music start at 7:30 p.m. The Black Dog is at 308 Prince Street.
On a bigger stage, internationally known Irish performer Mary Black will be at the Fitzgerald Theater. She started in Dublin's folk clubs and has traveled the world and recorded with the likes of Emmylou Harris, Mary Chapin Carpenter, Joan Baez, and Van Morrison. In her thirty-year career, she has made her place in Irish music history. She brings that history to the Fitzgerald on Tuesday at 7:30 p.m. The Fitz is at 10 Exchange Street in Downtown.

On Thursday, October 30, the International Novelty Gamelan comes to Khyber Pass Thursdays. I was introduced to Gamelan by teaching artist Joko Sutrisno, who each year brought the discipline to the sixth graders at my son's school. The sixth graders put on an amazing, professional performance.The International Novelty Gamelan is the real thing, plus their sound is like their name: international and novel. This performance will be the finely melded cacophony that marks the music sensibilities of Khyber Pass owner and jazz radio host Emel Sherzad. Like every Thursday, they start the music at 9 p.m. Khyber Pass is at 1571 Grand Avenue.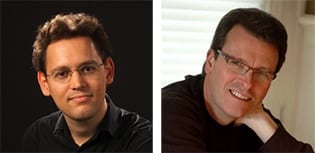 Also on Thursday, the Cathedral of Saint Paul will host a special organ concert by Jean-Baptiste Robin. This event is especially notable, but not just because of the world-renowned performer. Robin will be playing Cathedral Fanfare for Two Organists by the late Saint Paul composer Stephen Paulus. Paulus achieved fame in his own right. This piece is one of the last completed by the composer. Besides showing off the big pipes, this concert is an honor for a local genius. The concert begins at 7:30 p.m. The Cathedral is at 239 Selby Avenue.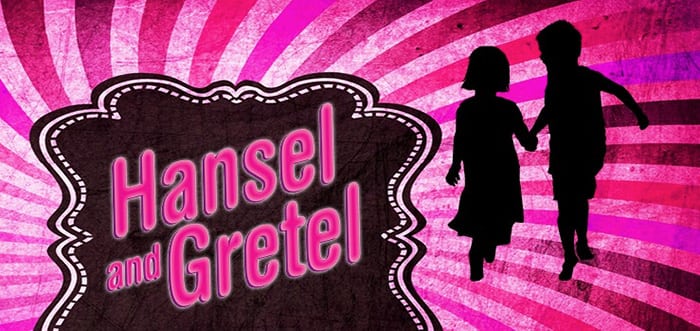 The Minnesota Opera is back on stage with their production ofHansel and Gretel. Instead of the forest, this offering stages this classic in an urban setting and employs a circus-like atmosphere. The Opera brings a classical, operatic pose to traditional folk songs to tell this familiar story. The production has several dates between November 1 and 9. Check here for show dates and times. Hansel and Gretel plays at the Ordway Music Theater, 345 Washington Street, Downtown across from Rice Park.
Theater
Park Square Theatre has two busy stages this week. The new show is The House on Mango Street, Sandra Cisneros's play based on her book of the same title. This is a coming-of-age story in Latina Chicago, where Esperanza Cordero dreams of a big world far away from her tiny home. The show is directed by by Pangea Theatre's Dipankar Mukherjee. It runs through November 9. Check here for show dates and times. Park Square is at 20 West 7th Place in Downtown.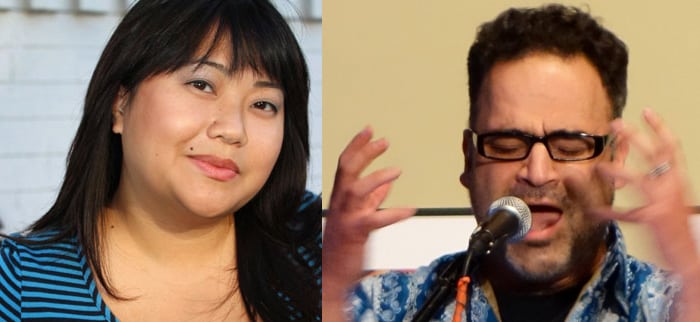 May Lee-Yang is at it again. She and Robert Karimi recently completed a storytelling project with Hmong elders. Now May is working with young people to create a play about issues affecting them. TOPICS UNTOUCHED is a frank conversation about issues that adults are often not ready to confront. The play tackles addiction, sexual orientation, beauty, identity, race, and other issues in a production that the group developed over the past four months. On Wednesday, October 29, the show will be performed at Arlington Hills Library and Community Center. The production is devised and directed by May Lee-Yang and written and performed by Julia Dapper, Maison Haffie, Pahoua Her, Gabriel Kellman, Juliet Paulson, Peneal Tiruneh, Elaina Simpson, and Singshua Vang. Arlington Hills is at 1200 Payne Avenue, on the East Side at Maryland Avenue. The show starts at 6:30 p.m. in the Createch Studio.
Holiday
In addition to another week of Barebones 21st Annual Halloween Extravaganza – Metamorphosoup, there are a few other things you might want to take in to celebrate.
Halloween night, check out the Publication Release Party for Danny Kleco's "Houdini in St. Paul." In addition to song, stories, and poetry to celebrate this new collection, there will be special appearances by Macbeth and his witches and a seance summoning the spirit of Houdini, who is due back to remember his rise to fame following a performance in Saint Paul. Danny and friends will be at the University Club of Saint Paul on Halloween night, October 31. The club is at 420 Summit Avenue. They begin at 8 p.m.
There is more music, literature, art, and celebration to be found in the Almanac arts calendar. Do yourself a favor by taking a look, and HAVE SOME FUN THIS WEEK!