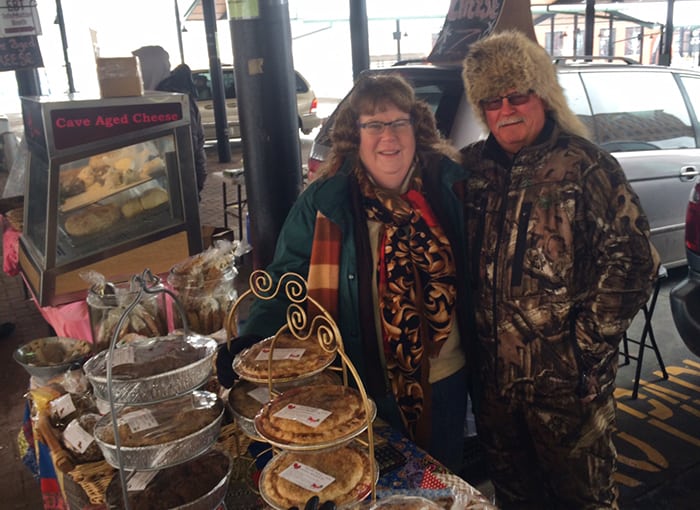 First off, thanks to everyone who joined us and gave us a shout-out for Give to the Max Day. Along with the promise of a slight warm-up, that support is helping me start this week with hopes for more great happenings and being released from last week's winter air. It is a luxury to reach toward Thanksgiving without snow and without cold, but it seems that we are due for a small treat if not a bask in comfort as we approach my favorite holiday. The weather frustrated some of the events in last week's arts calendar. I think that means we have to appreciate this week even more.
Almanacians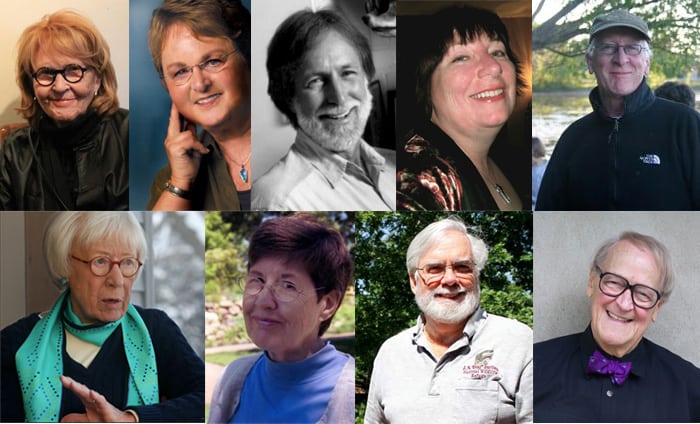 Who could not help but appreciate the star-studded lineup of authors curated by Saint Paul Poet Laureate Carol Connolly in this month's installment of Readings by Writers. Readers include another poet laureate, from Ventura County, California, Mary Kay Rummel. She is an award-winning poet and author of The Lifeline Trembles, for which she won the Blue Light Poetry Prize. Also in the lineup are StarTribune editorial writer and established poet Jim Lenfestey; Sandy Beach, a poet whose poems, she says, have landed her in northern Italy with Ezra Pounds's family and other places around the globe including South Minneapolis; newspaper columnist and favorite son Nick Coleman, who is, among other things, writing a novel about vampires who take over the newspaper business; writer Bette Hammel, whose civic participation fuels her collaborative work in creating excellent historical and place works for the Minnesota Historical Society; favorite poet Sharon Chmielarz, whose recent collection Love from the Yellowstone Trail is followed by her ninth book of poetry, Visibility: Ten Miles, a prairie memoir in photography and poetry; Warren Woessner, a poet and lawyer who published five collections of poetry, including Storm Lines and Clear All the Rest of the Way; and Twin Cities comedy icon (and former circus performer) Dudley Riggs, who will be reading works from the late poet John Berryman. These monthly events are always at the University Club, 420 Summit Avenue. Join them on Tuesday, November 18. The reading starts at 7:30 p.m.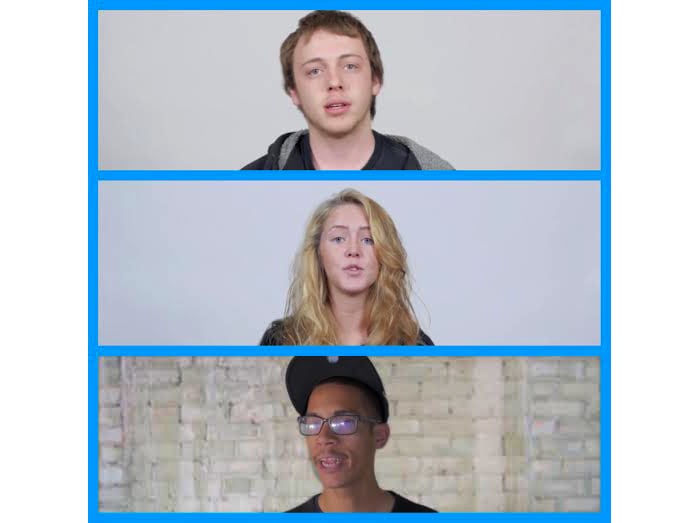 Heading into Thursday, November 20, Soul Sounds Open Mic will have a special feature: "National Drop Out Crisis: Youth Poets Push Back." This past summer, TruArtSpeaks tapped into the voices and expertise of young people addressing the national dropout crisis through spoken word, hip-hop, and rap. the national RaiseUp Project offered national and state-level scholarships as part of a competition for work based on this theme. Three winners include Ben Easley with "Dropouts," Ashley Benert with "Untitled," and Matt Carlyon with "Root Killer."
Push Back winners and contestants are invited to a public viewing of selected poems, include the top three poems, on Thursday, November 20, at Golden Thyme Café from 6 to 8 p.m. There will be light refreshments and participant testimonials, and winners will receive their awards. Golden Thyme is at 921 Selby Avenue, at Milton.
We have two events this week for the Almanac Literary Festival, both with very strong, established writers and a couple of new voices, too. The first is on Thursday, November 20. 2015 Saint Paul Almanac Literary Festival #14 is at Common Good Books and features contributors Mike Hazard, Rachel Mortiz, Maryam Marne Zafar, Laurie Hertzel, Jude Wiesner, Margaret Hasse, and Matt Rassmussen. Common Good Books is at 38 South Snelling Avenue. It starts at 7 p.m.
On Saturday, November 22, head to the Amsterdam Bar and Hall for Festival #15. You will be treated to stories, poems, and spoken word from April Gibson, Jennifer Krueger, Molly Cooney, Will Tinkham, Norita Dittberner-Jax, Matt Mauch, and Rodrigo Sanchez-Chavarria. The event is at 1 p.m. The Amsterdam is at 6 West 6th Street, at Wabasha.
More Words and Letters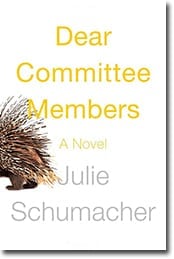 One night in 1995, Julie Schumacher was a neighbor visiting her neighborhood bookstore, but unlike most of the patrons at the Hungry Mind Bookstore that evening she was there to read from her first novel The Body Is Water. Six novels later, former Hungry Mind owner David Unowsky is bringing her back, a ways down the street at SubText: a Bookstore to read from her latest novel, Dear Committee Members. Her latest tale delves into an individual purgatory of a professor of literature in a small, liberal arts college whose conflating personal, professional, and artistic lives land him in a quagmire, some of his own making and definitely not helped by interdepartmental politics. Schumacher teaches creative writing, so I am sure that she is avoiding the mishaps of autobiographical creep from which her protagonist suffers. Like most Minnesotans, I'm not going to ask. Maybe we can just sit and listen. The reading is at 7 p.m. on Thursday, November 20. SubText is at 165 Western Avenue, at Selby.

On Friday, November 21, three poets will share the dais at Common Good Books. Sean Bishop's poetry debut, The Night We're Not Sleeping In, is a very personal exploration and confrontation of personal and political grief. Also reading will be Su Smallen, whose clever and colorful images are bolstered by performances as she recites her work. Her new collection is Wild Hush. The third poet is Kara Candito. Her new collection is Spectator. It is a series of love poems, said to have a "subversive heart." All three poets teach writing at universities. Maybe they can share notes with Julie Schumacher or maybe they can quietly enjoy their secrets, but all will share their craft Friday at 7 p.m. Common Good Books is at 38 South Snelling Avenue.
On Friday you can also head back to SubText to hear from one of the country's foremost experts on fairytales and folklore. Jack Zipes's latest book tells of the impact of the works of the Brothers Grimm on the Western psyche, from the nineteenth century to today. In Grimm Legacies, Zipes examines the traditions from which these tales were developed as well as the particular craft that made them transformative in the culture and attitudes of Europeans and Americans. This reading begins at 7 p.m.
Also, as I mentioned last week, Books & Bars is gathering for their discussion of Matt Haig's The Humans at the Happy Gnome on Tuesday, November 18, starting at 6:15 p.m. Whether you did your reading or not, stop in for a beer and conversation. They are at 498 Selby Avenue.
Music

On Tuesday, November 18, the Schubert Club is hosting CRASH! Tri-Cycles: Music In Motion. As part of their Live at the Museum series, this, as they might say, is how their music comes to life. This performance is intriguing in its promise of elegant physicality amid the music. Our school orchestra likely did not feature a first chair Stringsercycle, Pipesercycle, or Xylocycle. These are all musical instruments, powered by exercise bicycles. This is a convergence of music, science, and stage action that will intrigue young, old, and everyone in between—or whichever you are on a particular day. The work of composer Mary Ellen Childs is featured at this performance on instruments created by visual artist Norman Andersen. Come and even get a chance to try out one of these bike-o-phones. This concert will be at the Landmark Center, 75 West 5th Street, across from Rice Park in Downtown. The performance starts at 7:30 p.m.
On Friday, November 21, harpsichordist Paul Boehnke will be at The Baroque Room with his program "Improvisation." Boehnke will present a concert of improvised music with sounds spanning the styles of Baroque to jazz. He will be joined by Peggy Larson, soprano, and Michael Gold, bass. Boehnke is the director of the Bach Society of Minnesota. He recently received a grant from the Minnesota State Arts Board to study improvisation. Peggy Larson has had an extensive career as a singer and choral director both in the Netherlands and the United States. Michael Gold spent nearly two decades as a jazz bassist in New York, having performed with such greats as Lee Konitz, Al Cohn, Tal Farlow, Sheila Jordan, Jon Hendricks, and Warne Marsh. The concert begins at 8 p.m. The Baroque Room is on the second floor of the Northwestern Building, 275 4th Street East in Lowertown.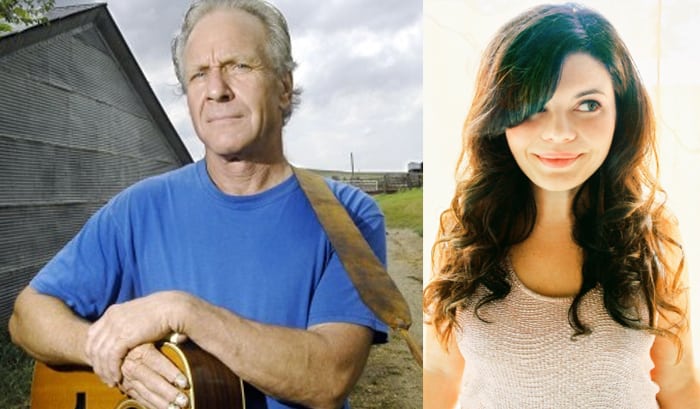 Also on Friday, the Ginkgo Coffeehouse music series welcomes singer/songwriters Chuck Suchy (soo'key) and Rebecca Loebe. Chuck is a working North Dakota farmer who has graced stages that include that of
"A Prairie Home Companion" with what Dirty Linen says is "great songwriting and solid, confident guitar." Rebecca is a young talent who has a strong voice and handy guitar that has carried her to Top-40 success on both sides of the pond. Their show starts at 8 p.m.
The next day, Saturday, November 22, Ginkgo hosts Vance Gilbert, who is on tour with his new CD BaD Dog Buffet. But Vance is best in person with what Wagon calls "jaw dropping, diverse, funny, devastating, and gorgeous live performances." He turned heads after opening up for Shawn Colvin in 1992, where he achieved the rare opening act kudos of earning an encore. Vance's show starts at 8 p.m. Ginkgo is at 721 North Snelling Avenue.
Bedlam Theatre will be the site of some fun on Sunday, November 23. The Lowertown hot spot will be the place for the dinner cabaret Beaverdance: A Marxist Holiday Fur Trade Musical. Bedlam says, "Beaverdance is the bawdy comedy, song and dance, political holiday show you won't see anywhere else in town. Fun for the whole family…" but say it's very PG-13. There are many features to this returning holiday tradition, including "high-kicking choreography and sequined costumes by burlesque grande-dame Foxy Tann" and the special touch of Mu Performing Arts director Randy Reyes. Vegas-style cabaret seating and a four-course Minnesota menu come with dinner theater tickets, or there is just the show… and Santa Marx! Santa comes at 5:30; dinner is at 6 p.m.; the show is at 7 p.m. Bedlam is at 231 4th Street East in Lowertown, right across from Union Depot.
Out and About

The Lowertown Art Show is an annual event showcasing 50 Lowertown artists and is currently running at AZ Gallery. On Thursday, November 20, it is the site for jazz radio station KBEM, Jazz88's Gallery Grooves event. Gallery Grooves is a great, relaxed, and accessible social gathering where you can sample great art and a little bit of jazz. Each year, the art show honors three artists. This year, they are well-known public artist Caprice K. Glaser, renowned plein air painter Richard Abraham, and photographer and president of the Saint Paul Art Collective Tom Dunn. Music will be by saxophonist Max Corcoran, who is known for his indie instrumental art via electronic recontextualization of the saxophone. There will also be refreshments and an artist talk. AZ Gallery is in the Northern Building, 308 Prince Street. The event runs from 6:30 to 8:30 p.m.
A friend's daughter is finishing her undergrad phase of life and is a student of dance at a Chicago university. She is getting a lot of advice from people who may be older and want to think of themselves as wiser. Where does a student of dance go after her degree? She wants to go out east. Her artist advisors are telling her something that many of us have known for a long time: that the Twin Cities is one of the best places to go if you want to pursue a life in dance. One of the great companies is TU Dance company.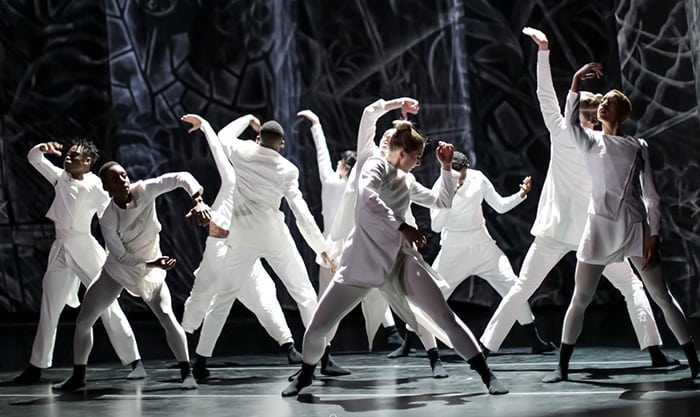 This weekend, TU Dance will be at The O'Shaughnessy on the campus of St. Catherine's University for three performances. These are signature creations that feature specially commissioned choreography that makes special use of the O'Shaughnessy space. They will premiere a piece by Icelandic choreographer Katrin Hall. They will also perform a piece created last year by Uri Sands called One, a work for eight women that pays tribute to Henrietta Lacks, and a work choreographed by Dwight Rhoden, If and Or, a vibrant full-company of Complexions Contemporary Ballet. Performances are Friday and Saturday, November 21 and 22, at 8 p.m. and Sunday, November 23, at 2 p.m. The O'Shaughnessy is at 2004 Randolph Avenue.
Okay, there is more to do this week and you can find it on the Almanac arts calendar. Also, even if you missed last week's Give to the Max Day, you can join the gang and add your support here! See you on the town. And walk to your art because next week, we eat!