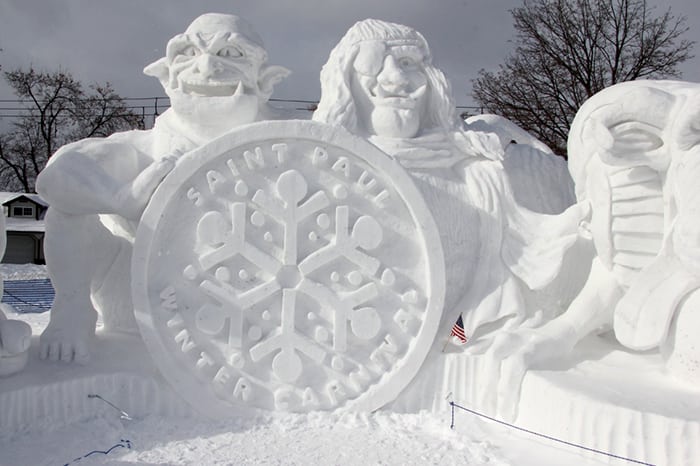 I hope your new year is starting well. The year looks bright. For the moment, the weather has decided that it is winter, just in time for Saint Paul's world-famous Winter Carnival. Unlike in the past, we don't have an ice castle every year. I wonder if climate uncertainty makes for uncertainty over whether we can have ice castles. Even so, the art climate is fine and this week is ready for your basking pleasure!
Words and Letters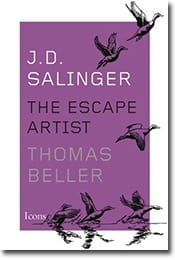 I wonder if one ever outgrows J.D. Salinger. Some days, I am willing to let my adolescent self and generations across classes fancy ourselves as similar to the characters in Catcher in the Rye or Franny and Zoe. I think many of us like to think that, on most days, we have outgrown the adolescent introspection that made Holden Caufield so compelling and that art and the society it imitates (or is that the other way around?) have done likewise. We have not outgrown our appreciation for quality craft, however. Salinger is a literary giant whose work marks our society in ways that beg further description. Author Thomas Beller will join us as we unpack those descriptions during his visit to the Saint Paul JCC as part of their Twin Cities Jewish Book Series and will talk about his book J.D. Salinger: The Escape Artist on Tuesday, January 6. This promises to be an interesting discussion for the Salinger enthusiast as well as the scholar. The JCC is at 1375 Saint Paul Avenue. The event begins at 7:30 p.m.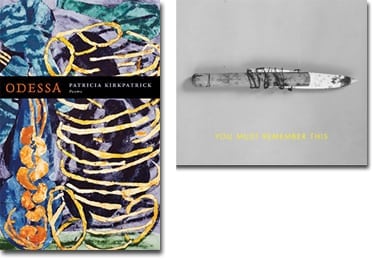 In 2012, the first winner of the Lindquist & Vennum Prize for Poetry was Saint Paul Almanac senior editor Patricia Kirkpatrick for her collection Odessa, which also won the 2013 Minnesota Book Award in Poetry. The most recent winner is Michael Bazzett, who will be at SubText Books to read from his award-winning collection You Must Remember This. It is said that Bazzett's poetry is like "a note written in invisible ink," a message with a multitude of doors to open. You can hear for yourself on Wednesday, January 7, at 7 p.m. SubText is at 165 Western Avenue, at Selby Avenue, in the space below Nina's Coffeeshop.

Thursday, January 8, marks the return of The Vibin' Collective Open Mic. Every Thursday night at 9 p.m., one of the area's crucial open mic, spoken-word opportunities is making room for the voices emerging out of the life of the day, and there is a lot of "the day" to write, sing, and dance about. Their callout states, "With all the chaos and negativity happening in the world right now, this is the perfect time for the Vibin' Collective to return." They are pre-selecting performances and emphasize the message that if your craft promotes violence and negativity without a positive message, please don't apply. You know what that means. They welcome newcomers to bless the mic and are looking for singers, poets, spoken-word artists, hip-hop artists, acoustic performers, a capella performances, comedians, actors, monologuists, dancers, designers, activists, and professionals. All this and more happens near the river end of Fort Road, at the 7th Street Tavern (in Sibley Plaza), 2401 West 7th Street. Action starts at 9 p.m.
Words from the Stage
On Monday, January 5, Nautilus Music-Theater stages an informal reading of a work in progress, Sweet land—a story of love, reflection, and fierce independence, flavored with Minnesota's deep folk heritage. This reading is part of the theater's Rough Cuts series, which is now in its twenty-first season. They describe Rough Cuts as "an informal series of works-in-progress, dialogues between artists and audiences, and explorations of the creative process." Their interactive format gets my interest. Also, performances are $5 or pay-as-you-can and they serve milk and cookies. Their performance space is on the first floor of the Northern Building, way back in the winding hallway. The Northern is at 308 East Prince Street. Start time is 7:30 p.m. For reservations, call 651-298-9913 or e-mail staff@nautilusmusictheater.org.

On Wednesday, January 7, Sample Night Live stages their Annual Staff Picks Show with a great lineup to start the year. As they say, Sample Night Live is a place where artists can give a preview of their work, and where audiences can sample a wide array of Twin Cities arts offerings in one show. This month, the first half (G-rated) lineup includes: PULSE of Sendero (Flamenco, part of Lowertown's Sendero Flamenco); Theatre of Fools (clowns); Jason and the 'Q' (band); and Loungeasaurus Rex (improvisational lounge singing). The Unrated and Uncensored second act includes: Maud Hixson and Arne Fogel with Rick Carlson on piano (jazz); Zach Coulter (stand-up comedy); Sarah Morris (acoustic); and Peacock Showgirls (burlesque). The show starts at 7 p.m. in the Weyerhaeuser Auditorium of Landmark Center, 75 West Fifth Street.
Music
When the Artists' Quarter closed a year ago, a lot of places around town picked up the slack. Now, the space opens again, with the help of the Dakota Jazz Club under the name Vieux Carré. I heard they had a great New Year's jam bash. We'll see what comes of it in the days ahead, and I will be sure to fill you in. There is more great music happening this week. I'll give you a couple of clues.
On Thursday, January 8, guitarists Joel Shapira and Dean Granros will hold their CD Release Party at the Black Dog. The two recorded their performance at this summer's Twin Cities Jazz Festival in Lowertown. They play classics as well as originals and weave an interplay that channels a little improvisation. Their show starts at 8 p.m.

Bill Carrothers has his passions in two things that define the American psyche more than most of us remember: jazz and baseball. On Saturday, January 10, he and the rest of the Bill Carrothers Trio bring one of those passions to Studio Z. Carrothers plays piano and will be joined by Irish musicians Kevin Brady and Dave Redmond. Their pieces crawl out of a deep, lush forest and play into a busy urban landscape of controlled cacophony. Check it out here. They will hold a workshop starting at 5:30 p.m. and a show at 7 p.m. Studio Z is at 275 East 4th Street, Suite 200.

Want some winding, poppy folk? The Falderals will be at Ward 6, also on Saturday, January 10. Andy Andestic and Rebecca Andestic ring their guitars and voices and, this night, are joined by Jim McGuinn on dobro and lap steel and Deke McCallum with his ukulele and guitar. Ward 6 is at 858 Payne Avenue on the East Side. The music starts at 9 p.m.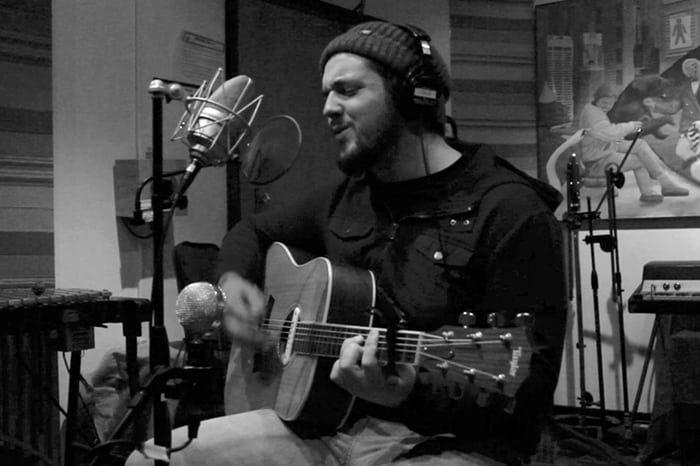 On Sunday, January 11, catch some alt-folk with the Jake Jones Band in this week's installment of Music Under Glass at Como Zoo and Conservatory. Jake crafts solemn songs about love, life, and the in-between. Get warm with some tunes. Music starts at 4 p.m. As are all the events in this series, the performance is free. Snacks are for sale, and the scenery is as free as the tunes. The Zoo and Conservatory is at 1225 Estabrook Drive.
Winter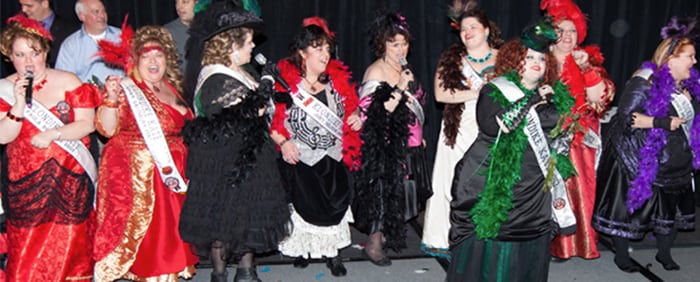 Like I said, the Winter Carnival is around the corner, but some of the relevant activities are happening this week. First, on Wednesday, January 7, see the new Prom Center host the annual Klondike Kate Contest. Watch the "Wannabe Kates" compete for the title of Klondike Kate, 2015! The new Prom Center is at 484 Inwood Avenue, Oakdale. The "Kating" starts at 6:30 p.m.
On Thursday, January 8, is the Queen of the Snows Candidate Dinner. Meet the candidates and get to know who will be representing our fine city in royal fashion. The event starts at 6 p.m. at South View Country Club, 239 Mendota Road East, West Saint Paul.
On Saturday, January 10, the Winter Carnival will crown its 2015 Junior Royalty Court. See the festive ceremony from 2 to 5 p.m. at the Wellstone Center, 179 Robie Street East on Saint Paul's West Side.
We have a full calendar. Check here for even more stuff to do. I hope to see you on the town. Stay warm.