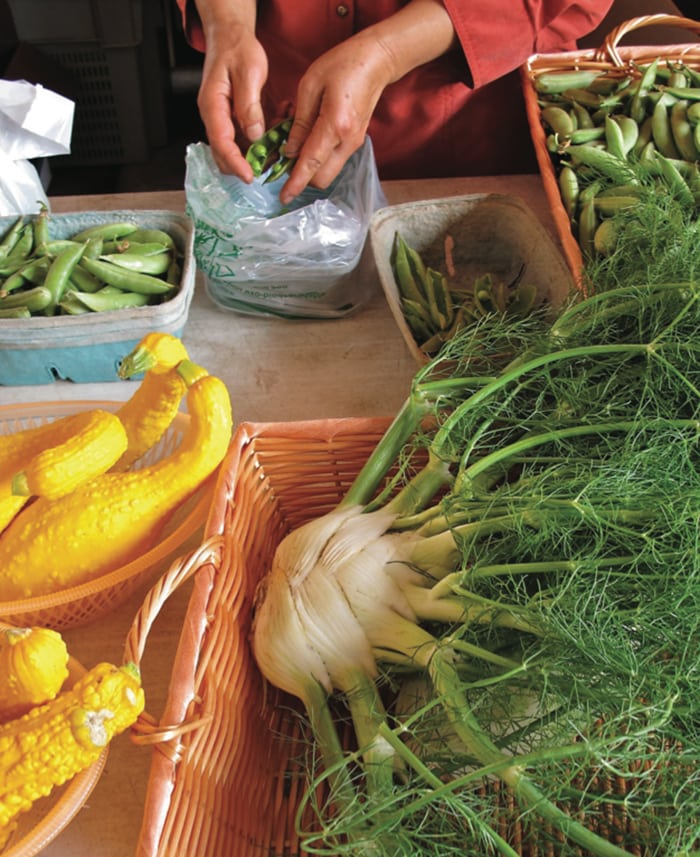 MAY LEE BEAMED when I praised her fennel.
Mhonpaj's Garden is the first organic Hmong Community Supported
Agriculture (CSA) in the U.S.
The beauty of her vegetables made Thomas McGrath's poem
"Praises" sing in my ear:
"The vegetables please us with their modes and virtues. . . ."
Sign up for her CSA at www.mhonpajgarden.biz.