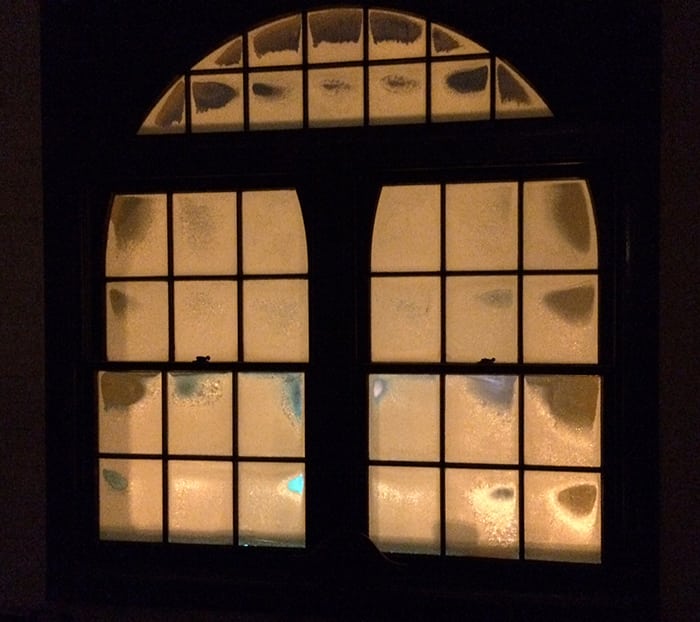 It is cold again. We are wondering, why do we live in Minnesota? Shall we stay? Sometimes we need convincing. Sometimes not. Some days the literary vitality in this town is enough. There is a lot to take in and more events than one can track. If I had to choose, I think the richness, quality, and diversity of what we have to offer in Saint Paul is showcased in Carol Connolly's Readings by Writers, which showcases some of the most established and lauded writers in Minnesota, and Almanac's Lowertown Reading Jam, which offers some of the same credentialed writers as well as some of the strongest emerging poets, musicians, and spoken word artists in an already strong literary scene. I don't know if you made it to last week's Readings by Writers. If not, you can catch it next month at the University Club. You can still catch this month's Lowertown Reading Jam at Black Dog Coffee and Wine Bar, "Uprisings," presented by Ojibwe writer Sharon M. Day this Wednesday, February 25.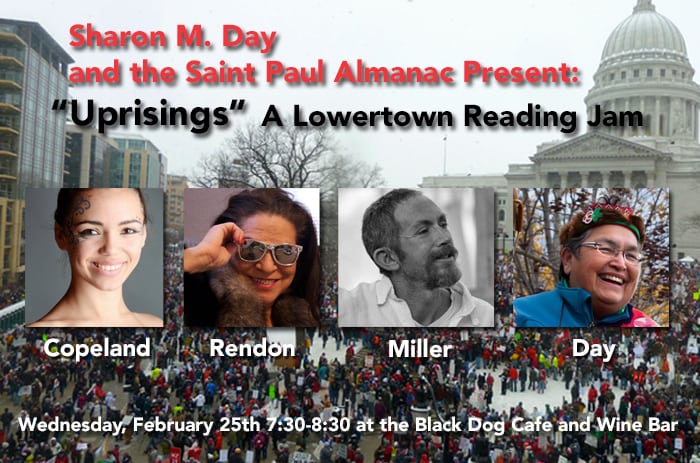 Sharon describes "Uprisings" as a collection of younger and older folks, writers and musicians to explore the recent happenings . . . uprisings if you will. The night's cast will include writers and actors from Ikidowin Youth Theater Ensemble. They are joined by Renée Copeland, a dancer, choreographer, singer/songwriter, and poet, who dances with Ananya Dance Theatre and is a cofounder of the dance company Hiponymous and the music project Love Nocturnal, and Reading Jam veteran Marcie Rendon, an enrolled member of the White Earth Nation, who is a playwright, poet, and writer. Ikidowin includes actor and writer Titus Brown, a freshman at Washburn High School; actor and writer Elizabeth Santana a junior at South High and an original member of Ikidowin; David Miller a poet, activist, and community organizer, who has spent the last three decades focusing on supporting the struggle for First Nations sovereignty; and curator Sharon M. Day, a writer and activist from Saint Paul. She writes prose and songs to inspire.
As always, the show is at 7:30 p.m. The Black Dog is at 308 East Prince Street.
More words words words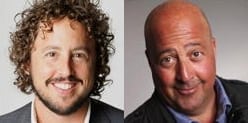 Ever wonder what it is like behind the lovely facades of the kitchens of the Food Network? The Twin Cities Jewish Book Series is bringing Allen Salkin and Andrew Zimmern to town for "The Inside Dish: Get Juicy with Allen Salkin & Andrew Zimmern." Salkin's book From Scratch: Inside the Food Network gets behind the wizard's curtain with a scoop on the dish. He will be joined by local foodie with national fame Andrew Zimmern, who will get you inside the local scene as well as share the personality that has made him a favorite foodie's foodie. On Thursday, February 26, they will be at the Saint Paul Jewish Community Center, 1375 St. Paul Avenue. Get tickets at here. This event is cosponsored by the Friends of the Saint Paul Public Library.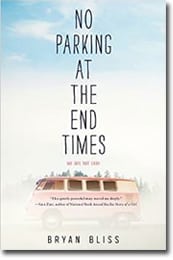 On Friday, February 27, Addendum Books will host a launch of the debut Young Adult novel from Brian Bliss, No Parking at the End of Times. Abigail and Aaron live in a family that is not just falling apart but practically falling off the edge of the world when their parents sell all their possessions and load the family into the van bound for San Francisco, where they will join a preacher and his flock who has set up camp to wait for the apocalypse. Abigail is just a teen, but can she hold the family together? Start your journey to discover the answer at this launch. Addendum Books is in the back of SubText Books, 165 Western Avenue at Selby. The party begins at 7 p.m.
Of course, there are more great showcases for writers every week. You just need to check the Almanac arts calendar to join the conversation.
Music

The music calendar gets an early boost today, Monday, February 23, as the Saint Paul Chamber Orchestra offers the next in it's Liquid Music series. This installment features Julia Holter and The Spektral Quartet: Behind the Wallpaper. The quartet joins Holter for a night of new music from her broad range of musical expression. Holter combines classical chamber music influences to what is described as "avant pop to create striking and unforgettable sounds and intricate melodies." Spektral Quartet is a Chicago-based collaboration that has the chops to execute, along with Holter, this sampling of her canon. Is this accessible high-brow? Well, it's happening at the Amsterdam Bar & Hall, so you can adjust your brow to the brim of your pint glass and not the stilt. The show itself starts at 7:30 p.m., but the hall will be open before that if you are hungry, thirsty, or need to socialize. It is located at 6 West 6th Street (At Wabasha) in Downtown.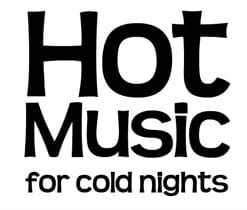 On Tuesday, February 24, get your cure for the cold with this week's Hot Music for Cold Nights at the Highland Park Library and Community Center. Take a trip to the Pacific with Lau Hawaiian Collective – "Na Mele Wai: Hawaiian Fresh Water Songs." The collective says, "Nā Mele Wai is an invitation to celebrate humanity's shared reverence for water and to explore the place of water in today's world." They will celebrate with ukulele, hula 'ili'ili (hula with water-washed pebbles), kīkā (guitar), and kīkā kila (lap steel guitar), songs, and you. Get up and move to the warmth and sound. The Highland Library is at 1974 Ford Parkway. The hot stuff starts at 7 p.m. Treat yourself!

Also on Tuesday is Art-Inspired Music Project hosted by McNally Smith College of Music. Art-Inspired Music Project is an interdisciplinary initiative and exhibition showcasing musical impressions created by students and faculty in response to works of art by local artists. McNally Smith is helping the Minnesota Museum of American Art create some great art spaces that intimately tie art with new music and with the space that displays them both. Curated by William G. Franklin and Elizabeth Black, this is the second edition of this series that pairs dozens of artists with as many student musicians who together will make the gallery space come alive. Be sure to check it out. The event starts at 7:30 p.m. McNally Smith is at 19 East Exchange Street in Downtown.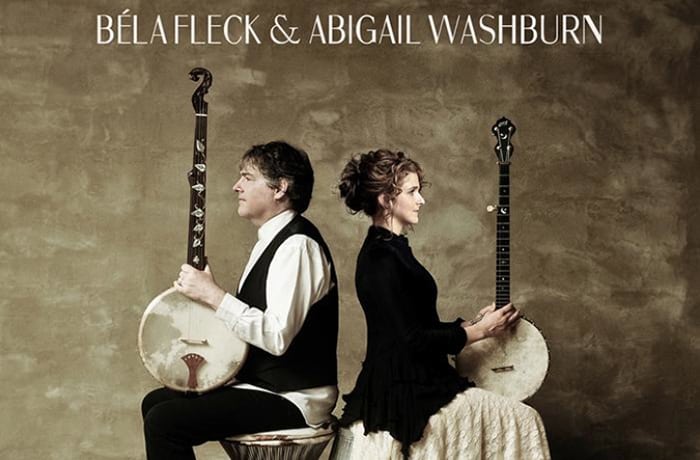 Last week in TWISP was a week of strings. One instrument that might feel a little left out is the banjo. One of the people who has kept the banjo in the consciousness of America is Béla Fleck. On Wednesday, February 25, Fleck will share the stage with Abigail Washburn at O'Shaughnessy Auditorium. From original compositions to traditional folk music, Fleck and Washburn make sweet music together. They have been playing together since they met but, for the first time, are touring with a rare mastery of the banjo duet, in which each complements the other's mastery on which they built solo careers. The show is at 7:30 p.m. The O'Shaughnessy is at 2004 Randolph Avenue, on the campus of Saint Catherine University.
Thursday is a big, busy evening for music in Saint Paul. It starts off with Loud at the Library with Lucy Michelle (without her Velvet Lapels). So glad they have made space for this series at the George Latimer Central Library and that they are filling it with great music. After years of belting out her songs from the cacophonic kaleidoscope of instrumental fun, she is now taking a step into a more intimate space with her first solo album Attack of the Heart.


Banjos and ukuleles. We are not done. There is another ukulele lurking on the stages this week. It belongs to Keldon Ancheta as he joins Nigel Parry and Pocket of Resistance at Golden's Deli on Thursday, February 26. As with every fourth Thursday, the "rolling band" will also rock and have a few things to say, maybe challenge your zone of comfort and definitely entertain. They share the stage with an array of artists, but the lineup, in addition to Nigel and Keldon, includes Aaron Tafoya and Peter Thomas on percussion, Will Wood with the guitar, and John Hess on bass. Bring your spirit and maybe even your voice. The show starts around 7 p.m. Golden's Deli is at 275 East 4th Street at Wall.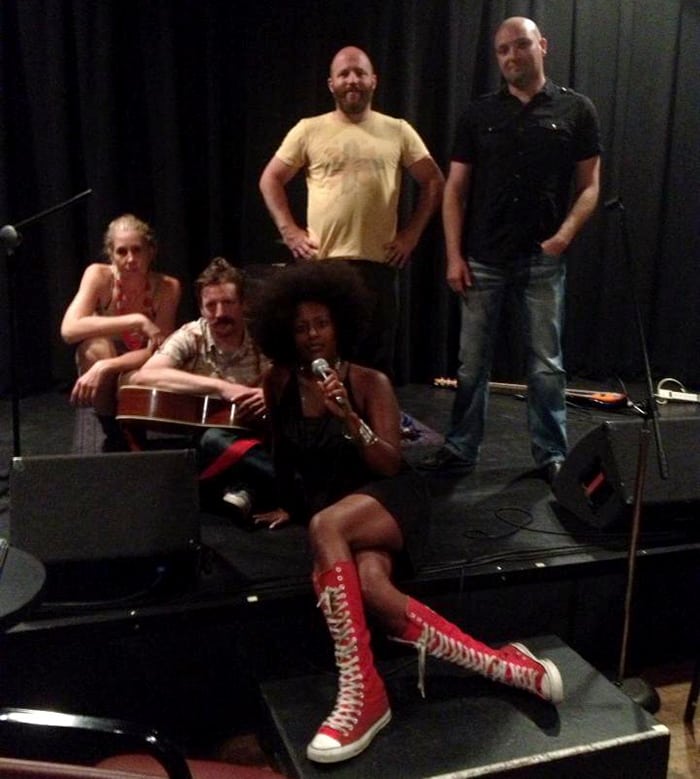 The first thing that comes to mind when I think of the band Black Audience is the traditional music sung by Gandy Dancers on the railroads in the American South. The work the men did was likely to break the body and mind. The music defied the grueling burden as they toiled under the glare of the foremen. Just as these men kept themselves alive with the music they sang, the music is being kept alive by artists today. Thursday at the Bedlam Theatre, Black Audience will be joined by Voice of Culture, a band that takes the music back to the African continent with their drum and dance and Griot. Black Audience reclaims and recalls the very American folk and chain-gang chant with a lineup that includes guitarist Robin Kyle from Valet; his wife, songstress Jayanthi Kyle; and fiddle, drum kit, and bass guitar. Voice of Culture is fronted by Kenna Cottman. This collaboration promises to be deep and earnest. The show starts at 9 p.m., so you might be able to catch a good chunk of this if you are also going to Loud at the Library or Pocket of Resistance.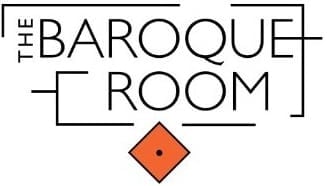 If it is music that will fill your days on the town, you can take a break on Friday and, on Saturday, cultivate a different kind of art and culture with Chamber Music in The Baroque Room
Two Trios: A Study in Contrasts. Mix your moods as one trio plays Schoenfield's playful and upbeat Cafe Music and the other offers Tchaikovsky's massive and darkly brooding Piano Trio in A minor, Op. 50. Performers include: Lydia Lui, violin; Marc Levine, violin; Nicole Strydom, cello; Hanno Strydom, cello; Pinar Basgoze, piano; and Jason Alfred, piano. This concert begins at 8 p.m. The Baroque Room is at 275 East 4th Street, Suite 280.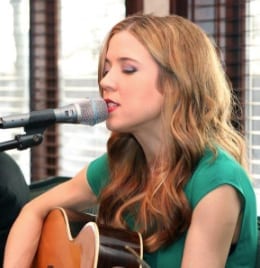 Finally, on Sunday, March 1, this week's Music Under Glass at the Como Zoo and Conservatory will feature a ride on the love roller coaster of singer/songwriter Sarah Morris. It starts in the warmth at 4:30 p.m. Como Zoo and Conservatory is at 1225 Estabrook Drive.
Doings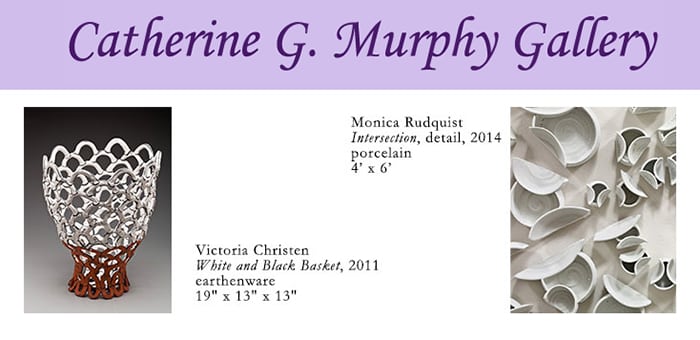 Victoria Christen and Monica Rudquist are ceramic artists who will discuss their work at the reception "Constructed Visions Two Views" on Thursday, February 26, at the Catherine G. Murphy Gallery at Saint Catherine University. Each of these women has developed her own language for working in clay, and both work with traditional wheel and hand-forming methods. The formal talk on the 26th coincides with a week-long collaboration between the two artists. Saint Catherine's is at 2004 Randolph Avenue. The reception begins at 6 p.m.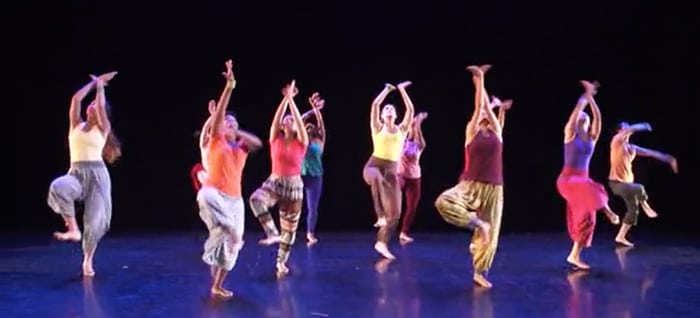 Go from a conversation with voices to a conversation with bodies, as Ananya Dance Theatre invites all of us to participate in Yorchha. Artistic director Ananya Chatterjea, in collaboration with her company of dancers, created this form that combines the classical Indian dance form Odissi, yoga, and the martial art form Chhau. Come and learn about Yorchha, watch the elegant movement, and move yourself. Gather on Friday, February 27, for Master Class in Yorchha technique with Ananya Dance Theatre, the next in a series of performances, interactions, and collaborations leading up to an important dialog and performance at the Ordway in March. This event will be held at the TU Dance space, 2121 University Avenue. They start at 5:30 p.m.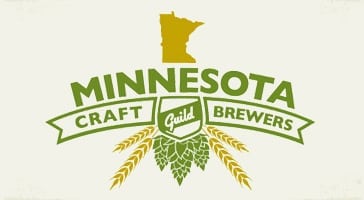 On Friday and Saturday, February 27 and 28, head down to Union Depot to take part in Winterfest 2015. Members of the Minnesota Craft Brewers Guild are showing off their beers and sharing a little food, music, and fun. It's a great way to shake off some of the cold and hang with a few beer lovers who prefer to imbibe in the qualitative rather than quantitative aspects of beer. It may be that "in heaven, there is no beer," but the brewers will spend a couple of days making a case to the contrary, while letting you hedge your bet and get a taste. The event starts at 7 p.m. both nights. Union Depot is at 214 East 4th Street at the end of the Green Line, which may be an excellent means of transport if quantity tries competing with quality.
Stages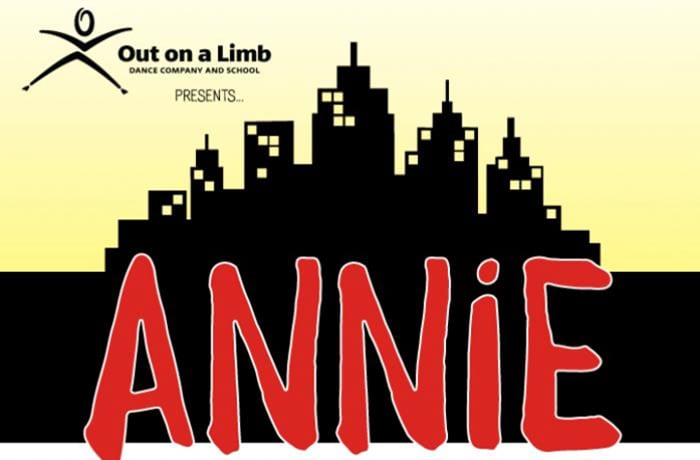 The O'Shaughnessy is a busy place this week. Had enough of Annie?" Don't answer too soon. Out on a Limb Dance Company has made its reputation by making something new out of classic shows by bringing dance to retell these stories. This weekend, they present Annie on Friday and Saturday, February 27 and 28, at 7 p.m., with a matinee on Saturday, February 29, at 2 p.m. See Annie, Daddy Warbucks, Sandy, Franklin D. Roosevelt, Rooster, Lily, and the wicked Miss Hannigan come more alive than ever. Again, The O'Shaughnessy is on the St. Kate's campus, 2004 Randolph Avenue.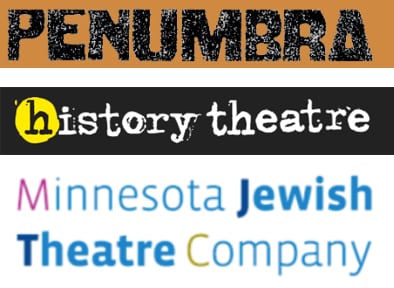 Also remember that By the Way, Meet Vera Stark is still at the Penumbra, God Girl is still at the History Theatre and Stars of David is at the Minnesota Jewish Theatre Company.
Enough? No, it's not, which is why there is a much larger list in the Almanac arts calendar. Trust me. Do all of these things, or just some of them, and you will be warm. Really. We especially hope you can make it to this month's Lowertown Reading Jam: "Uprisings" presented by Sharon M. Day. We will see you on the town. Have a great week!