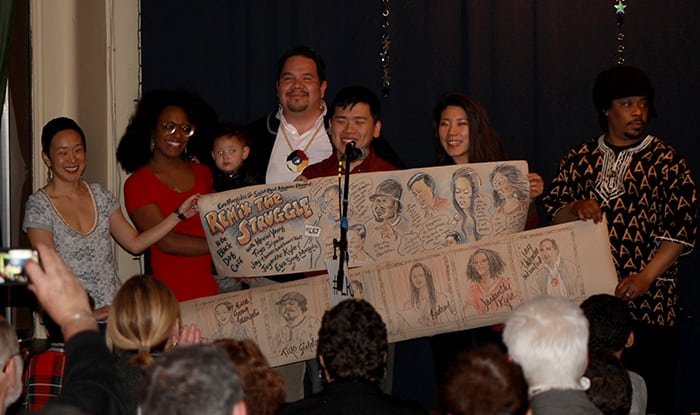 In the wake of a great Lowertown Reading Jam "ReMix the Struggle," hosted by Eva Song Margolis, we are on the eve of National Poetry Month and a week and a half away from The Association of Writers & Writing Programs Conference (AWP). We are on the verge of more words than one can shake a dictionary at. Be prepared to be overwhelmed. Be prepared to write some of your own poetry. You have no poems, you say? Maybe you can find some inspiration around town this week.
Words and Letters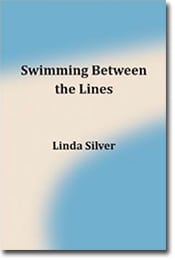 If you are reading this, chances are you know how much we love it when Saint Paulites tell their story. Linda Silver came to the States in the early 1960s, intending to stay for a year. She is still here and has written a memoir titled Swimming Between the Lines. On Tuesday, March 31, Silver will be at SubText Books to read from her memoir. Swimming is about a family, one that likes swimming, but through distance, time, and memory reveals much more about family and new lessons about what it means to be a foreigner. The reading is at 7 p.m. SubText is at 165 Western Avenue, at Selby Avenue, below Nina's Cafe.
Metro State University's Dayton's Bluff campus is the site for the best way to start National Poetry Month. On Wednesday, April 1, Spout Press author Kirsten Dierking will be joined by Metropolitan State students Haley Guevara and Jamie Haddox for the month's first poetry reading. Dierking is the author of three books of poetry and has appeared on A Prairie Home Companion. She has received honors from The Loft Literary Center and the Jerome Foundation, has received a McKnight Fellowship, and in 2008 she was a finalist for the student-nominated "Golden Chalk" Award. And in 2009 she received the Building Bridges Award in Education from the Islamic Resource Group of Minnesota. The reading will take place at the Metro State Library and Learning Center, 2nd Floor, 645 East 7th Street. The reading begins at 3 p.m.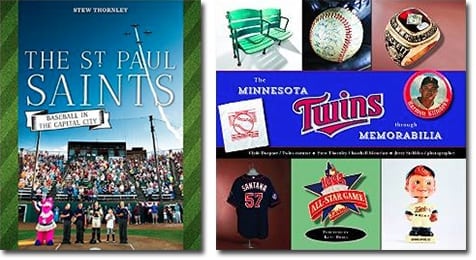 Later that day head to SubText Books, where Stew Thornley discusses his baseball books, including: The Saint Paul Saints: Baseball in the Capital City and Minnesota Twins through Memorabilia. In this year as the Saints move to Lowertown, Thornley revives our memories of the Saints' recent and distant history.
Baseball is a lover for whom we rarely have to be daring, but I have a friend who risked limb and life and nostalgia to make out with her boyfriend in the ruins of a partially demolished Metropolitan Stadium. Granted, it was not quite something out of The Year of Living Dangerously, but it made up for the years played at the park before she became its contemporary, besides earning her and her companion a visit in the dugout from a uniformed man driving a squad with "cherries on top." I cannot count here the feelings it compelled, but the important ones will come with the images and history of the Twins that Thornley will share in words and pictures. The reading is at 7 p.m. and, again, SubText is at 165 Western Avenue.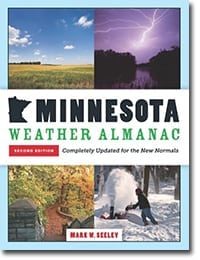 I hate to say it, but there is more than one Almanac. Almost a decade ago, the Saint Paul Almanac came out with its first Almanac. About the same time in history, noted local meteorologist Mark Seeley came out with his first edition of his Minnesota Weather Almanac. On Thursday, April 2, Micawber's Books will host the launch of the second edition of the book with the author and a gathering of friends. You are invited to learn about the updates on new weather records and stories from our state's past. This should be fun. Micawber's is at 2238 Carter Avenue in the St. Anthony Park neighborhood, just across Como from the library. The reading starts at 7 p.m.
St. Anthony Park is busy this Thursday.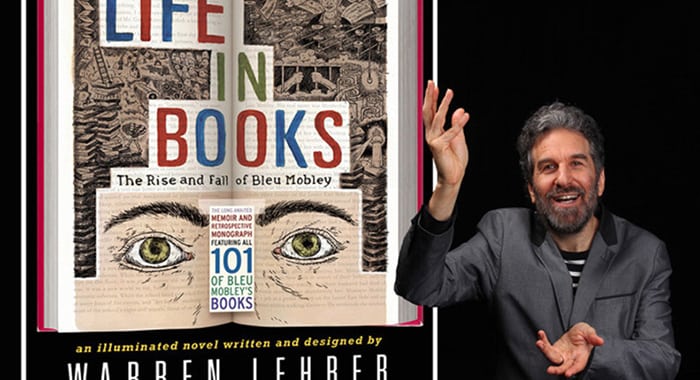 The last several Saint Paul Almanacs have had some wonderful book art inside and out. On Thursday, internationally known writer and book artist/designer Warren Lehrer will be at the Saint Paul campus of the University of Minnesota for A Life In Books Book Arts Lecture. Lehrer is a pioneer in the fields of visual literature and design authorship who has won recognition from the National Endowment for the Arts, New York State Council and Foundation for the Arts, the Rockefeller Foundation, the Ford Foundation, and others. This discussion is part of several days of events hosted by the University of Minnesota. This event is at the College of Design, 33 McNeal Hall, 1985 Buford Avenue and begins at 7 p.m.


Thursday continues to be busy with Poetry Month. Back at SubText, four great poets will share their work. They include writer, editor, and performer-director of the Hamline University Poetry Slam Lewis Mundt; a great performer of poetry and writing teacher in the Writing Center at St. Olaf College Su Smallen; a favorite poet in the Twin Cities and to the Almanac, award-winning author Norita Dittberner-Jax; and a first reader for the National Poetry Series and Loft Literary Center honoree, Gretchen Marquette. All four authors will be at SubText at 7 p.m., 165 Western Avenue.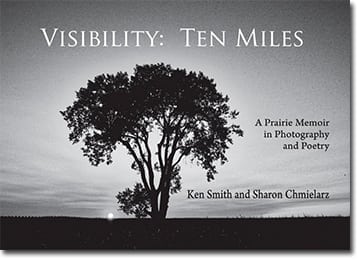 Another local favorite, poet Sharon Chmielarz, will be joined by photographer Ken Smith at Common Good Books to discuss their new collaboration Visibility: Ten Miles. This work combines the vision of the eyes with the vision of the heart to create a work that can transport the reader into spaces deeper into the prairie landscape than anyone could imagine. You can join these two artists at 7 p.m. Common Good Books is at 38 South Snelling Avenue.
I guess you are wondering if there is anything else going one. Let's take a look.

On Monday, March 30, a couple of my favorite libraries will be busy filling our heads with sense. First, the East Side Freedom Library will hold a discussion, Class & The Arts: A Roundtable Discussion. Much of the work done by the Almanac addresses the divide that exists between the sides of a figurative and real proscenium arch and also the viability and feasibility of creating art out of the stories of everyday people that raise the context and quality of our otherwise sterile environments. Who is art for—either as a maker or a consumer? Ask your own question tonight. The forum begins at 6:30 p.m. The East Side Freedom Library is at 1105 Greenbrier Street.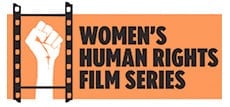 That same night, The Friends of the Saint Paul Public Library and The Advocates for Human Rights present Women's Human Rights Film Series: "Private Violence". The film delves into one of our society's biggest secrets in plain sight: that the home is the most dangerous place for women in the United States. Most of us have heard it, and not just from Jimmy Carter, who says that violence against girls and women is the number one human rights issue, not just in other parts of the world but here in the U.S. We don't have to just take the word of a man. Hear the stories from the source. The movie starts at 6:30 p.m. at the Merriam Park Library, 1831 Marshall Avenue.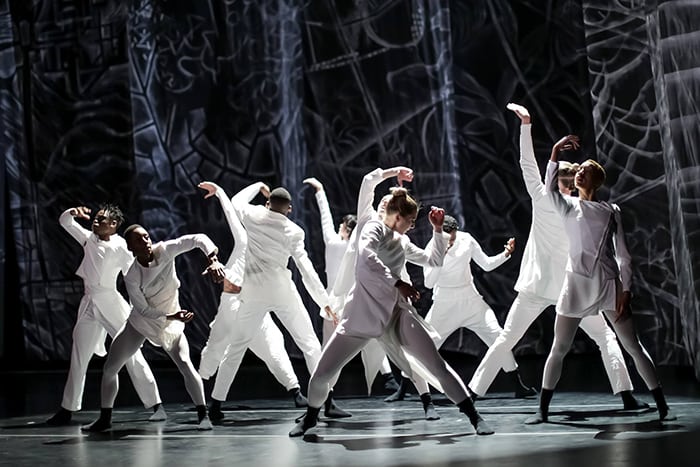 A Saint Paul friend has a daughter who is a student of dance and is studying in Chicago. She is finishing her studies and apprenticeships and is wondering where to go next. She wants an adventure, someplace where there is a good artistic dance community. What she did not want to hear from her advisors is that coming back to the Twin Cities might be the best place to connect with a top-rate dance company. On Thursday, April 2, you can find out why her teachers' advice is directing her home at the TU Dance Studio Showing. They will be providing a special in-studio preview featuring works to be performed in the upcoming spring concert. Get up close to a premier dance company. The TU studio is at 2121 University Avenue, and the event begins at 5 p.m. with a performance starting at 5:30.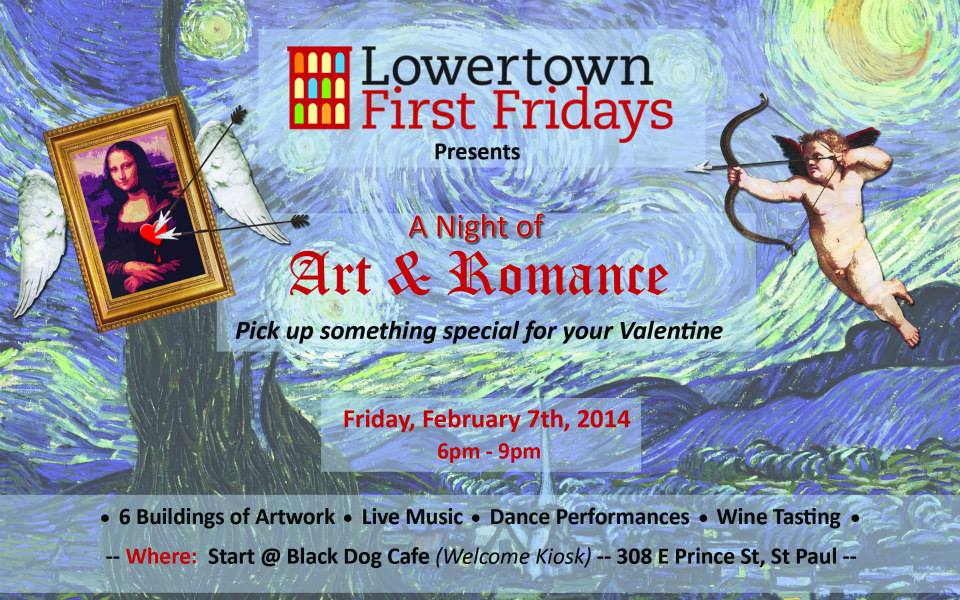 Start the weekend with Lowertown First Fridays. Friday, April 3, will be a great preview for the Saint Paul Art Crawl later this month. Check out some of the Lowertown studios. As usual, there will be special exhibits, performances, and dining opportunities. Three Sisters Eclectic Arts will host the Holy Mackerel It's Lowertown First Friday: Open Reception. The event will showcase some of the art from The Holy Mackerel, St. Paul's premier precision piercing and custom tattooing studio. This is an opportunity for those who appreciate these body arts and for those who want to take their knowledge beyond a distant curiosity. Three Sisters is at 253 East 4th Street, on the bottom floor of the JAX Building. The work will be on show from 6 to 9 p.m.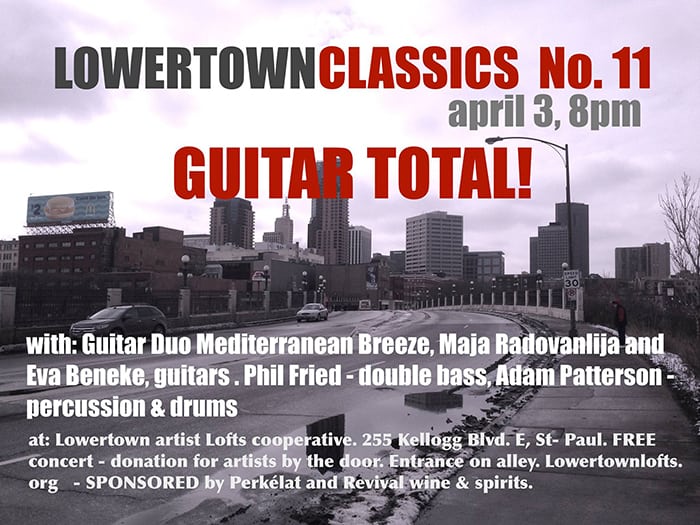 It is also time for a special Lowertown Classics #11. This month and next, Lowertown Classics is celebrating its first year of bringing top-rate classical musicians to an accessible, informal, personal, and intimate setting that is free. At the start of 2014, classical guitarist Eva Beneke approached her neighbors at the Lowertown Lofts Arist Cooperative, asking, "What if, in the middle of our living spaces, we turned the atrium into a concert venue that opens once a month and features local artists, as well as international performers during their Twin-Cities stay?" Since then, she has paraded classical and new music musicians in front of gatherings that get to see, up close, the sweat of passion that is unveiled by the incredible skill behind awesome sounds. This month's show is called "Guitar Total" and features Maja Radovanlija and guitar duo Mediterranean Breeze along with, of course, Beneke herself. Help them celebrate on Friday, April 3 (and next month on May 1). The music starts at 8 p.m. Lowertown Lofts is at 255 East Kellogg Boulevard. (Enter on the safe and well-lit alleyway off of Wall Street.)
More Music

On Thursday, April 2, mark your calendar for a special lunch hour for the next Schubert Club Courtroom Concert featuring the Lakes Area Music Festival Musicians. Scott Lykins on cello, Kayla Moffett on violin, and Gregory DeTurck at the piano will play a program that includes works by Claude Debussy, Maurice Ravel, and Francis Poulenc. If you are neat and quiet, you can bring your lunch and bring yourself. Courtroom Concerts will run each Thursday through April at the Landmark Center and are in Courtroom 317. Landmark Center is at 75 West 5th Street in Downtown. Concerts start at noon.

Lowertown percussionist Marc Anderson heads up to Grand Avenue, where he will be joined by cellist Michelle Kinney and vocalist Carin Vagle for the next Khyber Pass Thursday. This jazz series provides the best "adventurous improvised live music" in town. Check out this crew this Thursday, April 2. Khyber Pass is at 1571 Grand Avenue. They start at the perfect jazz hour of 9 p.m. Khyber Pass is also a great place to eat, and wine, beer, and small plates are always available for this event.
Theater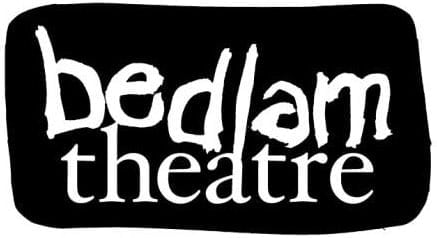 Here's an idea: instead of a silent film, a silent theater production. On Friday, April 3, and Saturday, April 4, Bedlam Theatre stages Chewing Marbles. Like a silent movie, the action will be accompanied by live music, but instead of an in-house pianist, there will be a pop band. This may be the best way to portray a love story between two people whose love is so intense that emotive capacity might be the only way to show it. Both the title and premise sound too good to pass up. The show runs through April 11. Bedlam is at 213 East 4th Street, across from Union Depot at the end of the Green Line.

While Shooting Star is still playing at Park Square Theatre, they open their production of The Other Place starting on Friday, April 3. A prismed sense of reality will play with your mind as it does the characters in this play, whose protagonist is a successful neurobiologist on the verge of a discovery in profession but also discovers that her family life and health are not going as well. A dynamic plot awaits. Find performance dates and times here. This play is on their Boss stage. (Enter the Hamm Building at 408 St. Peter Street and take elevators to the lower level.)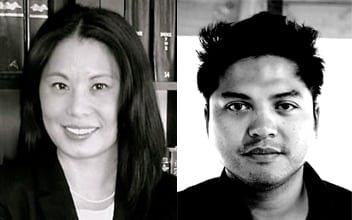 On two nights this week, Dreamland Arts is hosting readings of works by two artists as part of their New Performances Program. This program created by Mu Performing Arts and the Jerome Foundation will showcase the work of local writer Oskar Ly and New York–based writer Victor Maog.
Oskar Ly played a big part in one of last year's great art successes, Little Mekong Night Market and is a fashion artist and singer-songwriter with a focus on social justice. On Thursday, April 2, her play WOMN + WOMN is her first. It follows two characters on what she calls a "journey through queerness, haircuts, cassette tapes and their intertwined fates hidden in memories and explorations of their unbeknownst affection for women."
On Saturday, April 4, Dreamland welcomes Victor Maog, the artistic director of Second Generation (2g) and a NYC-based freelance director and artist-educator. His work is titled TOT, a story that follows an immigrant boy who travels from the Ferdinand Marcos–ruled Philippines to the San Francisco Bay area to meet his long-lost parents. Pitting a war-torn existence against loneliness in America, the story winds through memories of a lost home and fantasies of pro wrestling. Both Ly and Maog's events begin at 7 p.m. Dreamland Arts is at 667 North Hamline Avenue.
Young People and Families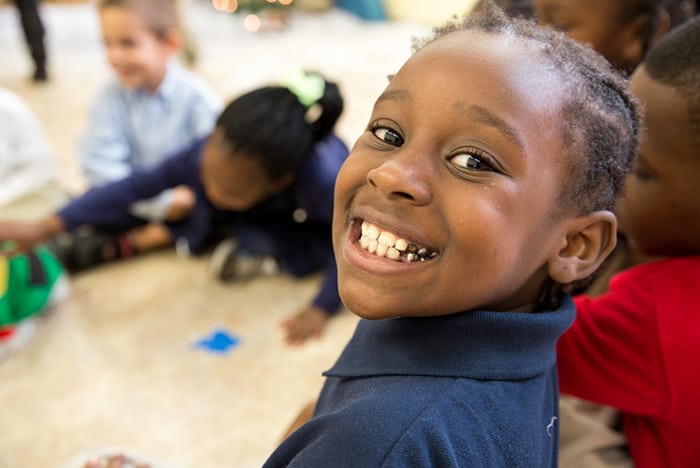 For some, spring break is over, but for a lot of Saint Paul kids, it starts this week. What to do, what to do? The Saint Paul Public Library has what to do. Each day this week, get a chance to get into hands-on experiences that include technology, fun, and a chance to get out as Spring tries to peak out from under the brown. Build, construct, tinker, and create during Maker Break. School-aged children are welcome to try their hand and mind at the following branches on the following dates:
Monday, March 30, 2-3:30 p.m.
Highland Park Library, 1974 Ford Pkwy
Tuesday, March 31, 2-3:30 p.m.
Sun Ray Library, 2105 Wilson Ave.
Wednesday, April 1, 3:30-5 p.m.
Dayton's Bluff Library, 645 E 7th St.
Thursday, April 2, 1:30-3 p.m.
Hamline Midway Library, 1558 W Minnehaha Ave.
Thursday, April 2, 11 a.m.-1 p.m.
Merriam Park Library, 1831 Marshall Ave.
Friday, April 3, 10-11:30 a.m.
West 7th Library, 265 Oneida St.
No "I'm bored." Save it for summer vacation!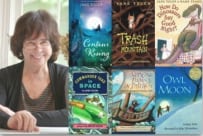 It's a big week at the Red Balloon Bookstore. On Tuesday, March 31, legendary author Jane Yolen will be joined by illustrator Chris Monroe and coauthors Heidi Stemple and Adam Stemple at the store. Jane is the author of more than 280 books for young readers and some for us old folks, too. The event is free, but they are encouraging you to get tickets. Check here for details. The event starts at 7 p.m. The Red Balloon is at 891 Grand Avenue.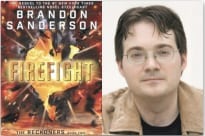 Finally, the Red Balloon is also bringing best-selling YA author Brandon Sanderson and his new book Firefight, the sequel to the #1 bestseller Steelheart, to the store on Saturday, April 4. Sanderson is the author of Words of Radiance, coauthor of Robert Jordan's Wheel of Time series, and creator of the internationally bestselling Mistborn Trilogy. This is a ticketed event. For information on free tickets and other logistics for the event, look here. This event is at 6 p.m. The Red Balloon is still at 891 Grand Avenue.

I hope all of this does not wear you out, because next week is AWP and even if you are not going to the conference, there will be way too many events to chase. I need a nap already. I'd better take it. In the meantime, don't forget to check the rest of what happening in Saint Paul in our Almanac arts and culture calendar. Okay, take a breath. Ready, set, GO. See you on the town. I'll race ya!