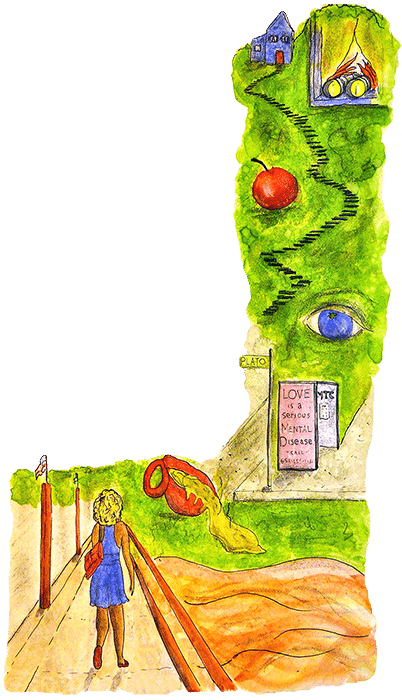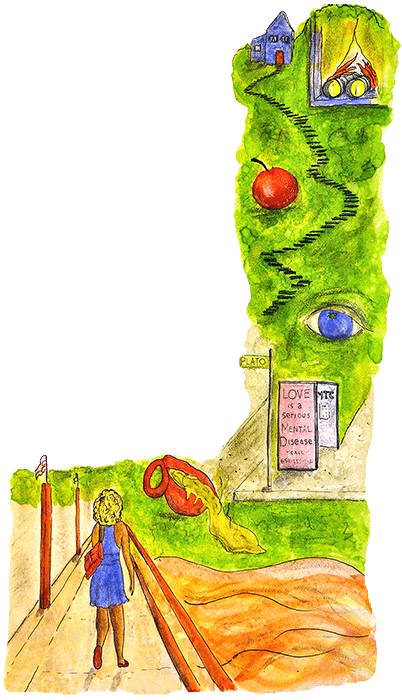 Waitress walking
across the bridge
still smell like kitchen.
Want to serve you
my seven spice butter sauce
blueberry eyes
freshly baked buns
grated parmesan hair.
I float not boat over the
syrup sweet river,
once again resisting the jump.
Anxious for your
carrot fingers
banana split dessert,
I cross Plato Boulevard.
A sign reads
"love is a serious mental disease."
Straight up mashed potato hill,
the reflection of your binoculars
in the window
is bright as hollandaise.
Garnished with cherries,
vanilla flavored anticipation
leads me to your front door.