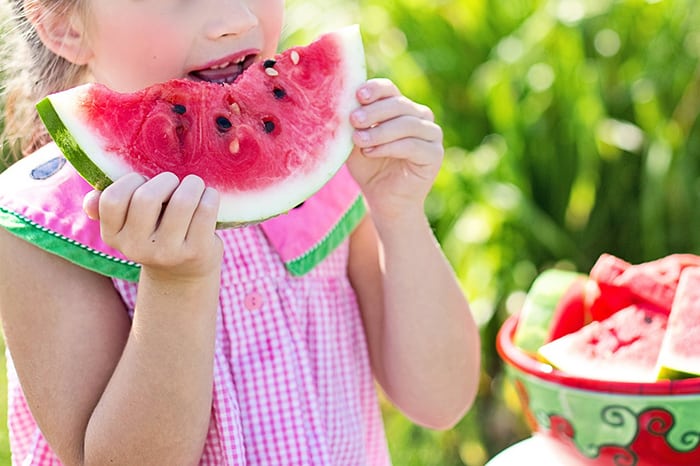 I can't believe that summer is almost two thirds over. I can't believe that it has already been quite full. It is not over, thankfully. You could think awhile about how to fill the rest of the summer, but I have done a little of that for you–at least for this week. Of course, it is always worthwhile to check out the Almanac arts and culture calendar. Let's start thinking.
Books and More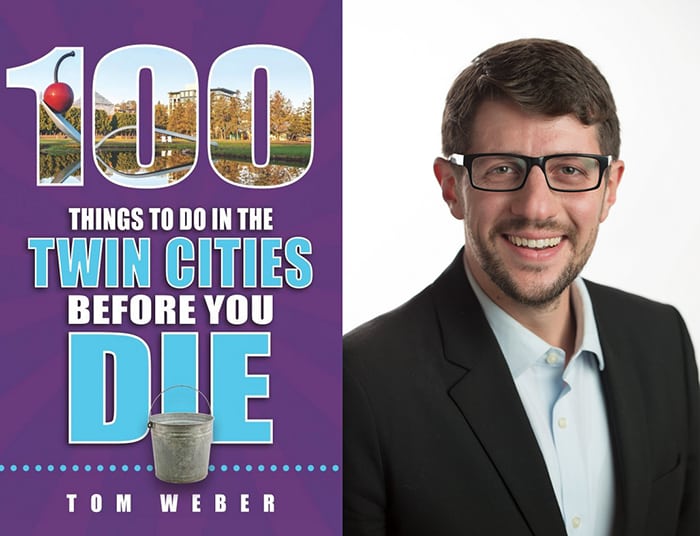 For almost two years, we've been telling you what to do in Saint Paul. If you have not done all of them, you can be forgiven. On Tuesday, July 28, Minnesota Public Radio's Tom Weber will be at SubText Bookstore with his new book 100 Things to Do in the Twin Cities Before You Die. Meet Weber and talk about our town with a fun personality and the perspective of someone who came from somewhere else. If you show up, make sure you talk up the Saint Paul sites. So for this week, look here for what to do. For the long term, check out "100 Things." The event starts at noon. SubText is at 6 West 5th Street at Wabasha in Downtown.

The Moth StorySLAM will be in town again this week, Wednesday, July 29, at 7:30 p.m. The Amsterdam Bar & Hall is hosting Balance, where participant slammers are asked to prepare a five-minute story on the theme of "poise under pressure." Tightropes, tiptoes and equilibrium. Bring a story or bring your ears. The Amsterdam is at 6 West 6th Street in Downtown.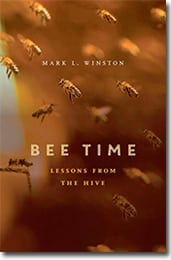 If you have been buzzing around the Twin Cities of late, you might have heard a buzz about butterflies and bees. We know that bees seem to be missing and that this is a problem for more than just the bees. On Saturday, August 1, Mark Winston will be at Common Good Books to discuss Bee Time: Lessons from the Hive. Bees are interesting creatures in themselves and Winston paints his own picture of what it is like to be a human living in a world of bees. He also has insights into the reality of humans' impact on the vanishing population of this critical part of our food and ecosystems. Winston's event starts at 7 p.m. Common Good Books is at 38 South Snelling Avenue.
Finally, it is not this week, but you will want to make a visit to your local library or your local bookstore because next week, Tuesday, August 4, you will want to have read the book for Books & Bars where they will discuss Dear Committee Members by Julie Schumacher. Schumacher will be on hand at the Amsterdam Bar & Hall as the crew will have the opportunity to do a little psychological deconstruction of a liberal arts college professor/writer's midlife crisis. Schumacher is painfully funny and a little too honest for a straight-on look at this classic middle America, middle-aged tale. This is fiction, so you will have to ask her which parts are true. Get your copy and start turning the pages. The Amsterdam is at 6 West 6th Street in Downtown. Folks will start gathering at 5 p.m. with things starting at 6:15 p.m. or later. Enjoy the literature and enjoy the company.
Movies Galore
One of the nicest ways to spend an evening is under the summer sky to watch a movie. Sometimes it is just nice to get into air conditioning to see something special or nothing special in particular. This week, there are several special screenings that are perfect for this summer heat.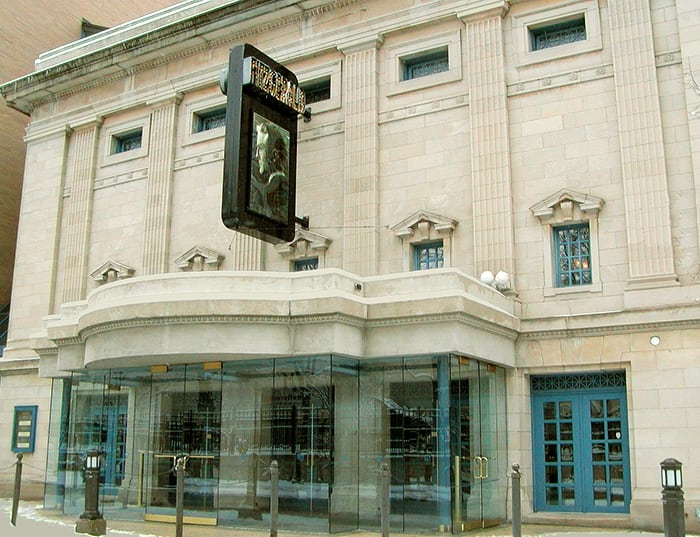 The first chance to catch a flick and fun is on Tuesday, July 28, at the Fitzgerald Theater at Films at the Fitz presents Space Jam. It is a family fun night that starts at 5 p.m. with a variety of activities, including movie-themed video games. The movie will show at 6 p.m. Adult and kid refreshments will be available at this spot for the whole family. The Fitzgerald is at 10 East Exchange Street in Downtown.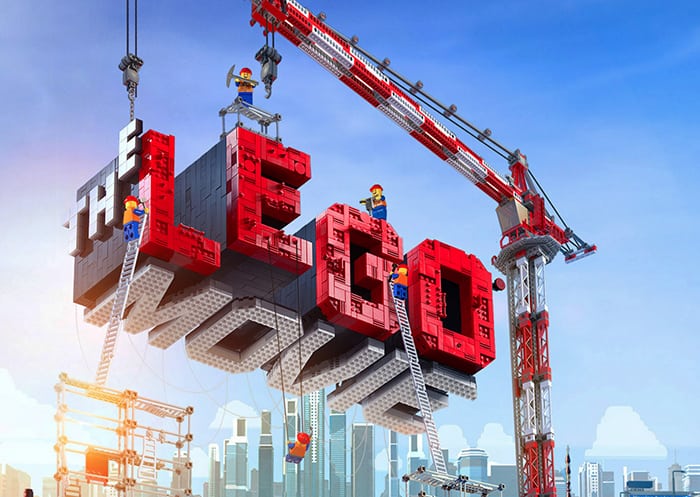 There are a couple of opportunities to check out the city's Movies in the Parks. The first is also on Tuesday, July 28, at Edgcumbe Recreation Center. The fun begins at 6:30 p.m.with the Edgcumbe End of Summer Party, full of outdoor activities, including a jump castle and climbing tower. The night ends up with a showing of The Lego Movie at dusk. The Edgcumbe Recreation Center is at 320 Griggs Street.

On Thursday, July 30, Hancock Recreation Center will screen the comedy Holes. The movie starts at dusk (a little after 8:30 p.m.). Hancock is at 1610 Hubbard Avenue.
Also on Thursday, you can catch a movie at the tail end of this week's edition of the Music at Mears concert. After the music and light fade, they will show The Unearthing, a local horror and mystery produced by Tristan James Jensen when he was 16 years old. The movie was released this spring to good reviews. Check it out. Mears Park is at 221 East 5th Street in Lowertown.
Friday, July 31, holds a handful of divergent options for the screen, none of which are your regular theater fare. For the first option, head to the roof of the Pioneer Endicott building for the Minnesota Museum of American Art's Really Short Film Festival. Earlier this summer, the Museum asked local folks to use their smartphone or digital camera to record 6-second videos with the theme "What summer looks like to you." They have curated the collection and are ready to share the results in an evening at a roof-top party barbeque. The food and drink are free, starting at 7:30 p.m. The flicks start at dusk. The Pioneer Endicott is at 141 East 4th Street, at Robert on the edge of Lowertown. Oh, there are prizes, too.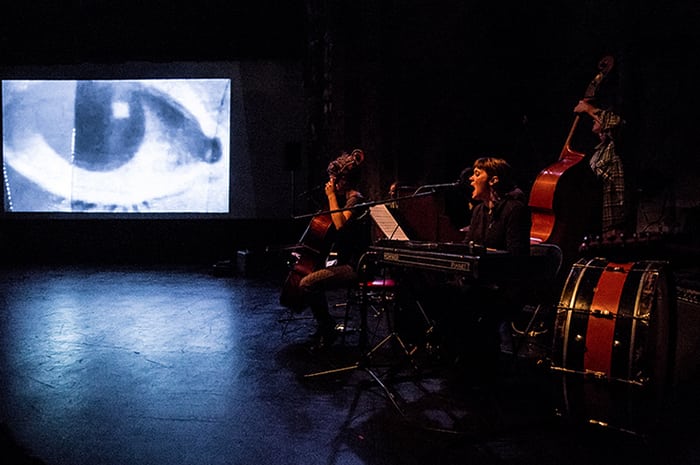 Also on Friday is another unique film and music experience. Bedlam Theatre will host a showing of the abstract horror film Panacea. The film was screened at the Twin Cities Horror Festival last fall. As then, the film is scored live by The Poor Nobodys. Also playing that night: Paul Metzger at 7:15 p.m., Transitional Species from 7:45 to 8:15 p.m., and Daniel Polnau at 8:15 p.m. This is an aesthetic experience that jars notions of plot but will delightfully challenge your senses. Bedlam Theatre is at 213 East 4th Street in Lowertown.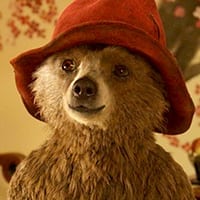 We're not done. The closest things we have to conventional movie viewing is the city's Movies in the Parks showing of Paddington at the North Dale Recreation Center. Again, the movie starts at dusk. The rec center is at 1414 North St. Albans Street.
Music
If you don't get enough music at the movies, there is more on the town for its own sake. If you can't wait for "Panacea" at Bedlam later in the week, you can catch the Poor Nobody's at the Black Dog Coffee and Wine Bar in their standing monthly gig on Tuesday, July 28. As you can see from the above post, it is not just coincidence that their music sounds like a film score that weaves "unconventional melodies through rustic roots" with a "carefully chaotic meter." The show starts at 7:30 p.m. The Black Dog is at 308 East Prince Street in Lowertown.
This week's Music in the Café features Café Accordion at the Landmark Center. On Wednesday, July 29, join them and their mix of what they characterize as "French flare, Latin heat and Bohemian attitude." These are noon concerts to enjoy during your lunch hour, or whatever you need to escape from in the middle of the day. The Landmark Center is at 75 West 5th Street across from Rice Park.
This weeks Groovin' in the Garden concert at the Como Zoo and Conservatory features Steve Sullivan and The Factory, a mix of American roots music with a range of influences including Dixieland, Motown, Delta Blues and Western Swing. "Groovin'" is, every Wednesday. The Como Zoo and Conservatory is at 1225 Estabrook Drive. The tunes start at 6:30 p.m.
We mentioned the other weekly gig in the movies section. Music at Mears will headline 3 Minute Hero, a band out of Fargo, North Dakota with "many songs, mostly about food and monkeys." Opening for them will be Church of Cash. Again, Mears Park is at 221 East 5th Street in Lowertown.
On Thursday, July 30, one of the classiest and elegant vocalists in town, Charmin Michelle, will be joined by virtuoso guitarist Joel Shapira who make their Black Dog debut. For a long time, the two have been part of the Twin Cities jazz scene, and bring their rich tones and treasure of experience to Lowertown. Their music is "swinging and soulful, pitch-perfect and impeccably performed." They go on at 7 p.m. Closing out the night will be Brian Miller, Ryan Behnke and Buddy Ferrari with Irish traditional music. The Black Dog is at 308 East Prince Street in Lowertown.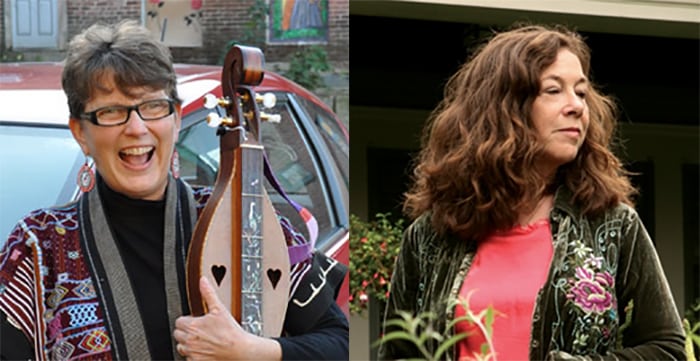 Also on Thursday, the Ginkgo Coffeehouse Music Series brings folk music legends Sally Rogers and Claudia Schmidt to their stage. The two performers have been friends for a long time and have generated legendary solo careers, but also can combine their voices and acoustic instruments to create amazing, heart-touching harmonies and strong melodies. This is the spot for some of the best folk music in town. Check them out for this show that starts at 7:30 p.m. Ginkgo is at 721 North Snelling Avenue.
Stages

If you have not seen it yet, this is the last week for SteppingStone Theatre's Jack & The Giant Bean Stalk. It's "Jack as you've never seen him," with a few twists to make it more fun. SteppingStone is at 55 North Victoria Street. Check here for show times.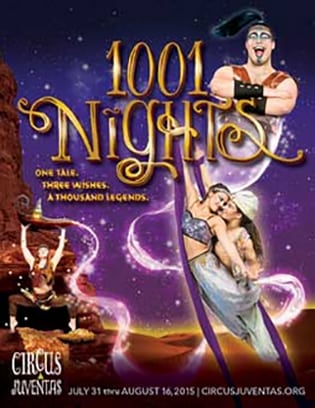 Another group of young performers opens their run of performances this week. This year's Summer Show from Circus Juventas is 1001 Nights: One Tale. Three Wishes. A Thousand Legends. This is the yearly showcase that brings to the rings the most experienced and accomplished performers in this creative and acrobatic rendering of the tale 1001 Arabian Nights. Circus Juventas productions represent the best of contemporary circus arts, giving young people age 3 to 21 the opportunity to explore the most challenging and exciting worlds of performance and spectacle. They bring their most creative interpretations and strongest performances in this show of lights, music, and acrobatics, emulating the traditions of Cirque du Soleil. This run is from July 31 through August 16. These shows sell out, so check here to make sure you get yours. Show times vary. Circus Juventas is at 1270 Montreal Avenue.
It's a busy week, fuller than this, but our city is full of ways to beat the heat. Make sure to check the Almanac arts and culture calendar. Look it over. Share it with friends. Make it a great week.