The night air is feeling wonderful these days. Getting slathered with humidity and heat might take a little bit out of our limp sails, but there is something about the evening air and a blue moon that makes these waning days of summer worthwhile. That and the fact that there is art to see, hear, and feel in the midst of our atmospheric reality. I hope you can join us for a few of the frolics.
Frolic of Words
We have always loved immigrant stories more than we have shown our love for immigrants. Maybe stepping back a century will help our eyes connect with today's stories. On Wednesday, August 5, join emcee Vineeta Sawkar, the Star Tribune's video host, who will guide us in a discussion with Under Ground author Megan Marsnik and Star Tribune books editor (and Saint Paul Almanac contributor) Laurie Hertzel for this Meet the Author event, part of of the Star Tribune's summer serial series. They will be at the Minnesota History Center to talk about this piece of historical fiction set 100 years ago, when people new to this country passed through Ellis Island. In this novel, Katka Kovich is Slovenian, 16 years old, on the verge of love, and on the cusp of a new life adventure. Join Wednesday's talk at 6 p.m. The Minnesota History Center is at 345 West Kellogg Boulevard. Find more details for this event here.
More Movies

Last week, we had a lot of movies to catch in great summer spaces. This week brings its own special flicker. Saint Paul's Movies in the Park continue this week in the sweet summer air under a waning moon.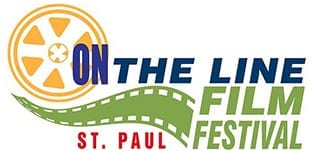 Also, this week marks the first On the Line Film Festival at Landmark Center. This is a celebration of independent films that aims to "promote and preserve the cultural artistic history and growth of artistic opportunity of St. Paul's communities." The scope of contributors ranges from the regional to the international. Check out the range of offerings starting Wednesday, August 5, through Saturday, August 8. See the schedule of events here. Landmark Center is at 75 West Fifth Street in Downtown, across from Rice Park.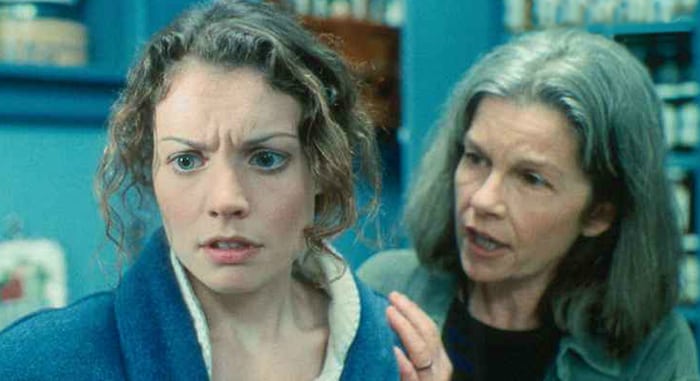 On Thursday, August 6, check out the movie after the music in Mears Park. Music in Mears this week features Mixed Blood Majority and Moon & Pollution (see below). Afterward, relax with this week's movie, Finding Home.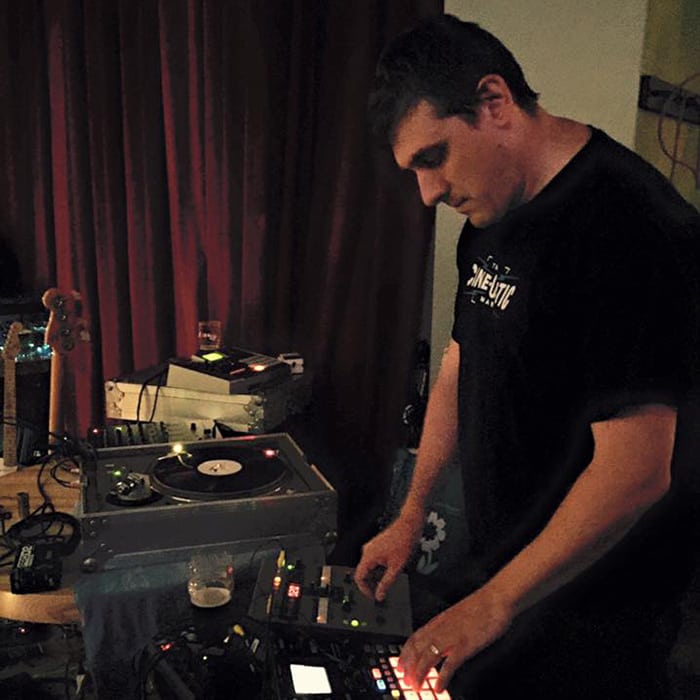 The art continues to fly around the ballpark at CHS Field. On Friday, August 7, the Positively Fourth Street entrance of the park will feature art video mixing projections by Brian Dehler. Brian is kicking off our video programming at the Saints ballpark. You can catch the light show following the evening's game and fireworks at the back entrance. The Positively Fourth Street entrance of CHS Field is at the back side of the Lowertown field. Just wander down Prince Street and loop around to your left. The address of the park is 360 North Broadway Street.
Tunes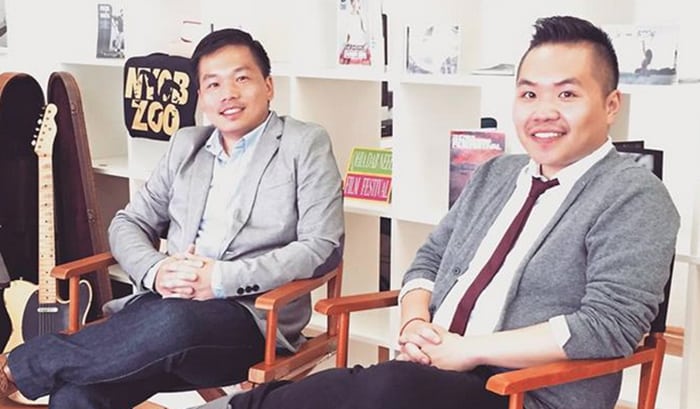 The Kong & Shu Project is a duo of brothers who write and sing folk and pop songs in Hmong. Okay, they are from Morganton, North Carolina, but that might just be okay. On Tuesday, August 4, they will be joined by local musicians Long Xiong and Charles Vang for a free show as part of the Minnesota History Center's Nine Nights of Music series this summer. This free outdoor concert is co-sponsored by We Are Hmong Minnesota, an exhibit now on display at the history center. Again, the Minnesota History Center is located at 345 West Kellogg Boulevard. The music starts at 6:30 p.m.

Thursday, August 6, sees more music in Lowertown for Music at Mears. This week's sounds include those of the strong story, lyrics, and beat of the hip-hoppy collaboration of Mixed Blood Majority—composed of F I X rappers Crescent Moon (Kill the Vultures) and Joe Horton (No Bird Sing) with Doomtree producer Lazerbeak—and the creative, entrancing trip-hop juxtaposition of the duo Moon & Pollution (vocalist Molly Dean and producer Graham O'Brien). The music starts at 6 p.m. Mears Park is at 221 East Fifth Street. Be sure to catch the food trucks and the under-the-sky movie that follows (see above).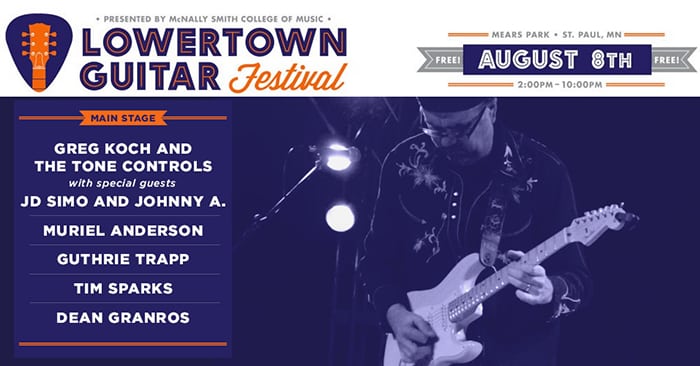 Mears Park lights up again with this year's Lowertown Guitar Festival on Saturday, August 8. The main stage artists include Dean Granros, Tim Sparks, Guthrie Trapp, Muriel Anderson, and headliners Greg Koch & the Tone Controls with guests J.D. Simo and Johnny A. The Sixth Street Stage features a teen guitar competition at 1:30 p.m. followed by performances from McNally Smith student Tomas Simpson, Jerry Kosak, Toni Lindgren, and closing act Park Evans.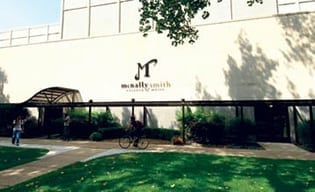 There will also be workshops at McNally Smith College of Music before the shows begin: a guitar pedal clinic from John Justen and a looping and pedals demonstration from Jerry Kosak. McNally Smith is at 19 East Exchange Street. Mears Park is (still) at 221 East Fifth Street.
On The Town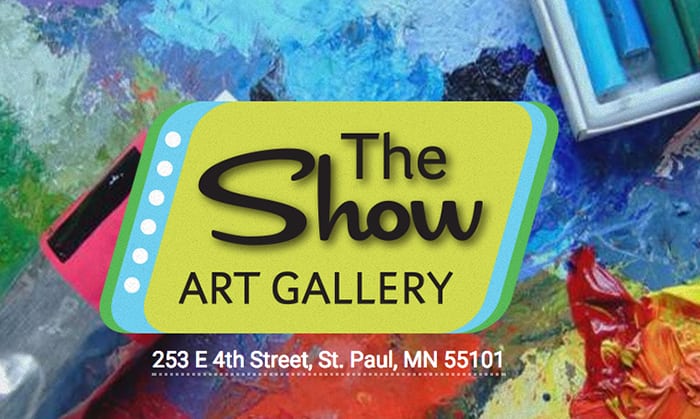 A new gallery space is opening up in Lowertown. Alongside Lowertown First Fridays, The Show Art Gallery holds its grand opening. The Show is a collaboration between Lowertown artists and Midwest Special Services, Inc., bringing a new exhibit space for Lowertown artists and a space for artists with disabilities to show their quality work. Join the celebration with food, music, and art. The Show is in the old Three Sisters Eclectic Arts space, 253 East Fourth Street. The party is from 6 to 9 p.m.

This week, Little Mekong Night Market returns to University Avenue. I feel like this was one of the great arts and culture successes of last year. This space on University Avenue came alive with each market, drawing people from Frogtown and all over the Twin Cities. It is a feast of "sights, sounds and flavors" modeled after the night markets found in Asia but with what they call a "Minnesota local twist." It's a community arts and business venture with food vendors, handicrafts, music, exhibits, cultural performances, and kids' activities. The sights and sounds matched the beautiful night air of last year's market. It's a great way to see people. Also, while you are there, leave a story with Almanac's Storymobile. Tell us what brings you to Saint Paul!
The night market will be two days: Friday, August 7, from 6 p.m. to midnight and Saturday, August 8, from 4 p.m. to midnight. Mill around the intersection of University and Western. Take the Green Line. Join the crowd.
Maybe before you hit the night market, you can take in the Unify University Parade. This annual event celebrates the Frogtown and old Rondo neighborhoods and the people and traditions that make the culture and community of those vital geographies. The parade starts near Central Avenue and Fisk Street and ends at the night market. Check here for a map of the parade route. The march begins at 5 p.m.
Fest
Of course, this would not be Saint Paul without a bit of St. Patrick's Day in summer. It is time again for the country's largest and most spectacular summer Irish American celebration. The Irish Fair of Minnesota starts Friday, August 7, at 3 p.m. The rest of the weekend (through Sunday, August 9) is filled with "authentic Irish heritage through a multitude of activities such as: step dance, traditional group dance, gaelic sports, Celtic marketplace, cultural displays, native Irish dogs, traditional tea room, Irish food and drink as well as several local and international bands."

The copious musical assortment is as varied as the traditional sound of Cherish the Ladies to the Irish pop of the Screaming Orphans to Minnesota favorite Katie McMahon. Eat, drink, dance, and play at Harriet Island, 200 Dr. Justus Ohage Boulevard, just across the river from Downtown.
Stages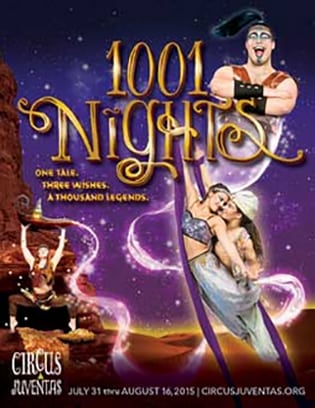 The Circus Juventas Summer Show, 1001 Nights is still running. You have this week and next to check it out. Circus Juventas is at 1270 Montreal Avenue. Check here for showtimes.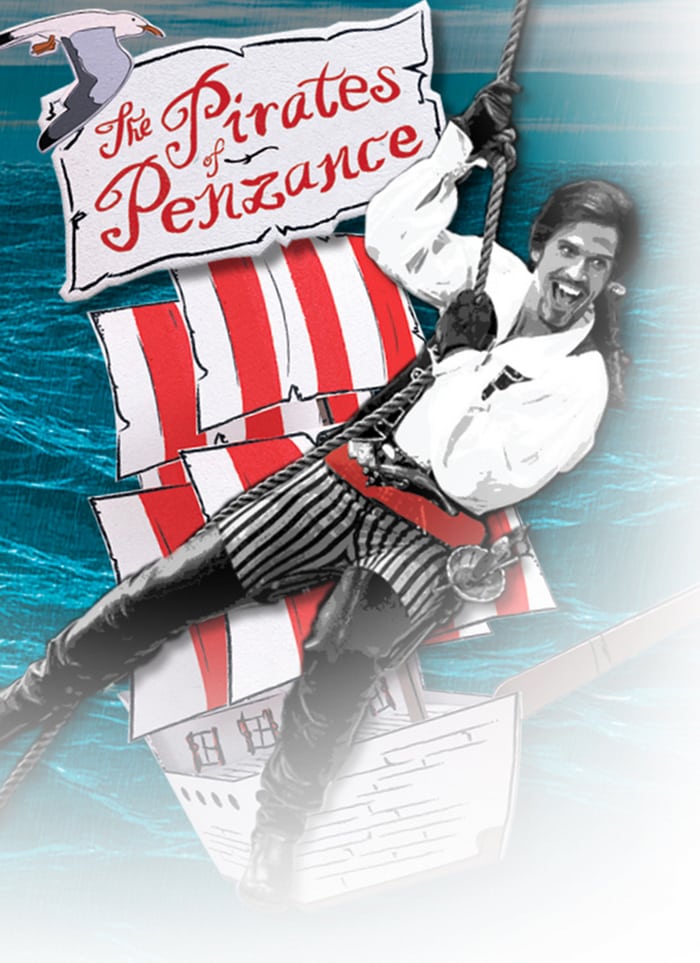 More excitement comes this week to the Ordway with a staging of the classic Gilbert and Sullivan musical The Pirates of Penzance. If your days are filled with seriousness and worry, maybe it's time for a little over-the-top "high seas hijinks." The two-week run starts Tuesday, August 4. Check here for tickets, dates, and showtimes.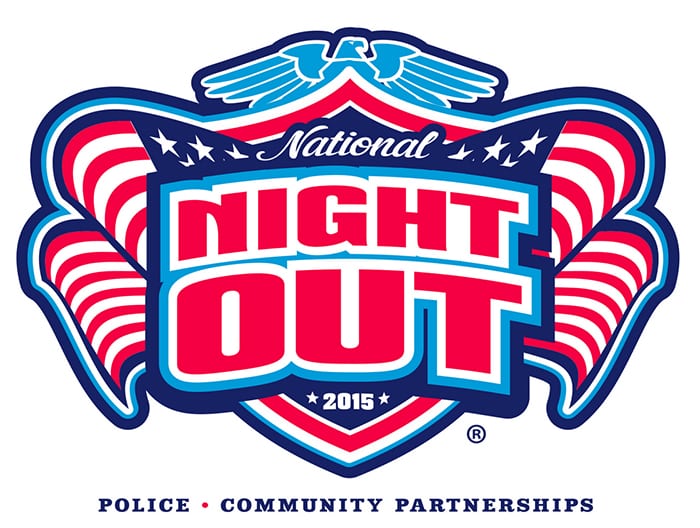 Remember that Tuesday, August 4, is National Night Out. Find a gathering in your neighborhood by clicking here.
Need more to do? There is always the Almanac arts and culture calendar to keep you caught up. Summer is waning like the moon. Make sure you catch your fair share of it. See you on the town and have a great week.