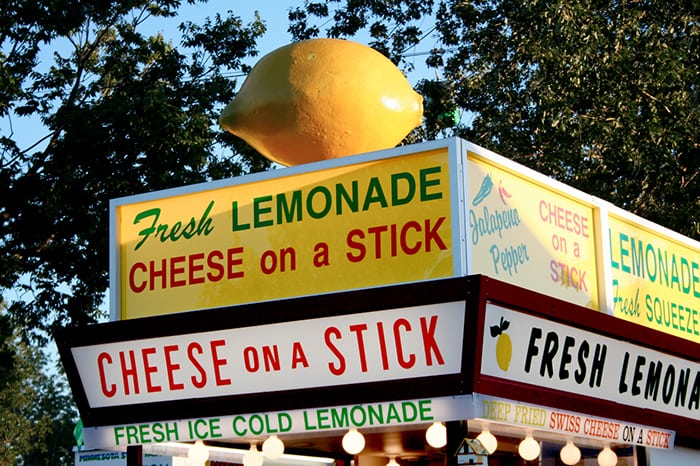 I am thinking of all the stories that have been created this summer. I am thinking of the ones that Storymobile collected at last week's Little Mekong Night Market, or ones we will celebrate with next month's Almanac Book Release Party at the Black Dog, or the ones we will create in the sun, rain and thunder of the next few weeks before the State Fair shifts our consciousness to whatever our modern urban version of harvest looks like.
Use Your Words
There isn't much in the way of literary events this week. We need a break, maybe, in anticipation of the Almanac's book release party on Thursday, September 10, at the Black Dog in Lowertown–just like every second Thursday in September.
There is one cool event happening this week and next at Landmark Center, though. "Letters to Landmark" is the creation of artist Anna Metcalfe. Her primary medium is clay, but is inviting us to "use our words" as we contribute to a work of art in progress with Summer Arts Discovery to help her create a new work for permanent installation in Landmark Center. This installation is one that recognizes the building's past as a Post Office and Federal Building. Write a letter to the building. Handwritten messages to, or about, Landmark Center will be placed in a porcelain letter envelope. The letter-writing workshops are August 15, 10 a.m. to 12 p.m. in Landmark Center's North Gallery, and August 19, 7–9 p.m. in Courtroom 317. Landmark Center is at 75 West 5th Street in Downtown across from Rice Park.
How About Some Music?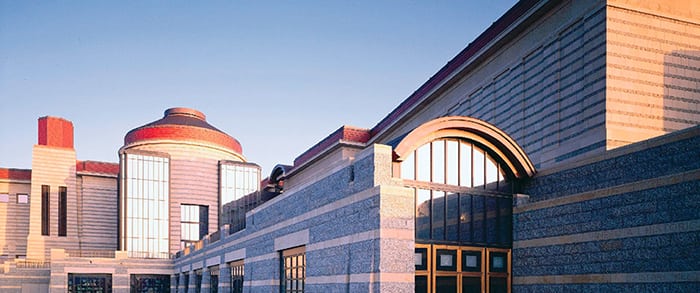 Would you like to start with "cosmic Japanese pop?" Back at the Minnesota History Center for their "9 Nights of Music" series with Nikaido, Sorvari and Kazama, a band of friends who have created a unique, out-of-the-atmosphere sound. This event is presented in partnership with the St. Paul/Nagasaki Sister City Committee in celebration of 60 years of friendship. This show will feature a performance from the Junshin Peace Singers from Nagasaki during the intermission. Folks will start to gather at 5:30 with music following soon after. The History Center is at 345 West Kellogg Boulevard.

Thursday, August 13th's edition of Music in Mears features the big band sound of Brio Brass with a warm-up from the fun Dirty Shorts Brass Band. As always there will be a food truck and a movie. This week Twin Cities Film Fest presents A Place for Heroes when it gets dark. The park gets busy around 6 p.m. Enjoy some music, some food and an outdoor movie. Mears Park is at 221 East 5th Street in Lowertown.
The Elizabethan Syngers is a local early-music choral ensemble that performs music of and inspired by The Renaissance. On Friday, August 14, they will be at the art gallery of James J. Hill House for a performance of Madrigal Mishaps!. Come for the music, light refreshments and a tour of the house after the concert. (Don't worry about the period mixing. The food, I am sure, will be contemporary.) The event begins at 7:30 p.m. The James J. Hill House is at 240 Summit Avenue.
Saturday, August 15, is the Grounds and Sounds music festival at Groundswell Coffee Shop. It is the annual "eclectic sample of emerging music in the Twin Cities in pop, folk, and experimental instrumental music." In other words, it's fun, cool and there is something for everyone of every age. Last year, there was even a bit of spoken word. I encourage anyone to check this out. It is a comfortable space, like any good coffee shop, mixed nicely with some good vibes in the great Midway neighborhood, an energetic nexus of Saint Paul geography, culture and community. Joining the cause this year are:
R O N ii A, Nallo, Tabah, Eustace the Dragon, Paul Fonfara of Painted Saints, Hot Date, Undlin & Wolfe, IMPROVESTRA, Paul Metzger, Graham O'Brien, Clementine and the Cory Healey Trio. Your emcees are Joey Hamburger and Drew Janda. Also, Groundswell's neighbor, HWY North, will be hosting a sidewalk art-fair and Groundswell will host a silent auction benefiting the Galtier Community School. The gathering starts at noon, and won't stop until it's time for the 10 o'clock news. Groundswell is at 1340 Thomas Avenue.

Also on Saturday is some music with a message at James Griffin Stadium behind Central High School. The stage will be shared by legends of Hip Hop who are there to articulate a sound, words and social consciousness. The Summer Smash Classic featuring Rakim and MC LYTE will take us back to the original hip hop and what it is about and what it is for. Some call Rakim and MC LYTE the king and queen of hip hop. Their words and consciousness will come together with others for a day of music, fun and the celebration of unity within our communities. This annual music fest is fast becoming a Twin Cities tradition of peace, thought and respect. The gathering is from 4 to 8 p.m. James Griffin Stadium is at 274 North Lexington Avenue, just south of the freeway.
Fest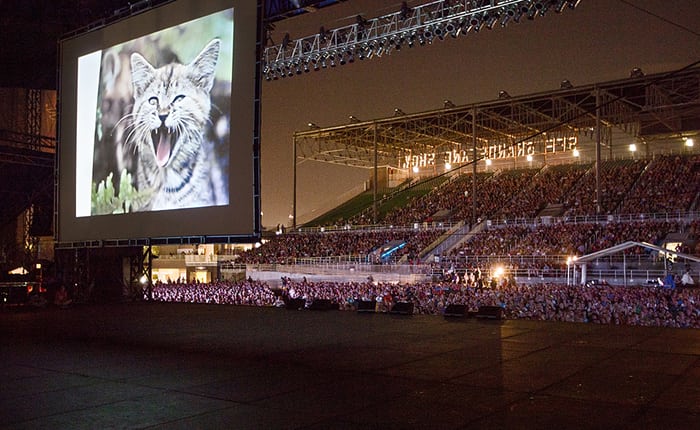 Okay, if you have been watching cat videos on the Internet, especially on Facebook, just stop. Cut it out. It's pathetic and I, for one, would never do that. Like I said, cut it out. Instead, make your way down to CHS Field (the Lowertown home of the Saint Paul Saints) for the Internet Cat Video
Festival 2015. This brainchild birthed out of the Walker Art Center became a national sensation. Yes, the Twin Cities is cool, because we here know that watching these videos at home, all by yourself is wrong! I know that sometimes we need a little help, a friend or even a sponsor to help us with the problem, but it is always better and healthier to not do this alone. Bring a friend for support and watch the videos at the ballpark. Your cat WILL be jealous, but who cares? Your cat would not care if it were in your position. The trouble starts at 6:30 p.m. and goes until 10 p.m. CHS Field is at 360 North Broadway Street in Lowertown. (Don't tell your cat you are going, though, if you want certain precious things undamaged when you get home.)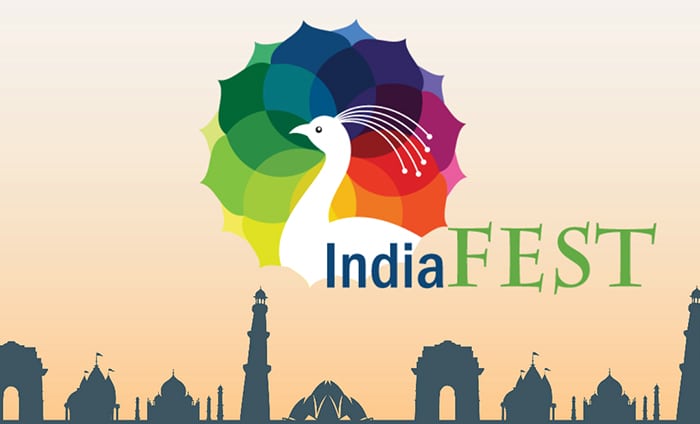 For a full day of fun, IndiaFest will again grace the grounds of the Minnesota State Capitol. In it's 42nd year, it is bigger and better than ever and the Indian American Association of Minnesota invites everyone on Saturday, August 15, to join the celebration of the rich heritage and traditions of an extremely diverse and vital Indian American community. Check out cuisine from local restaurants, live Bollywood music, exhibits, cultural displays, and Indian bazaar. Featured attractions include two internationally acclaimed Asian Indian dance groups based in Minnesota – Ragamala and Katha Dance Theatre. Also, Governor Dayton has proclaimed August 15, 2015, as India Day. The festival starts at 11 a.m. and lasts until 9 p.m. The Capitol is at 75 Reverend Dr. Martin Luther King Junior Boulevard, near the east end of University Avenue. The Light Rail will drop you off at the spot or make your way down University and join the activities.
Stages
Penumbra Theatre keeps its spaces busy during the summer months. It is where a diverse collection of teens gathers to learn theater arts and engage in personal growth and a practical experience that connects their art to the social awareness and action that is a newly accentuated hallmark of the organization. Saint Paul Almanac Community Editor Gebriel Khadar has participated in Penumbra Theatre's Summer Institute for three years. In a recent Minnesota Public Radio interview, he said, "My mom thought that I needed something to do with my brother so that we could connect more," he said. "And it turns out Penumbra helped me connect to a lot more than just my brother."
This week, the theater will continue its showcase of performances that are the products of this year's crop of artists. For three evenings, Friday, August 14, through Sunday, August 16, graduating students will showcase their original production, ALOUD: Know Love. Know Justice. On Friday, Gebriel along with Raeshawn Payton, Elizabeth Schuetzle, and Abby Philip will be the featured artists. Saturday brings Brynn Potter, Rahila Coats, and Paul Tripeny front stage. Sunday showcases Abigail Davis, Isabel Riemer, Gebriela Ayana, and Talief Ticker. Join these artists, visionaries and advocacy experts in discussion after each show. The shows are at 7 p.m. Penumbra Theatre Company is at 280 North Kent Street near the Rondo Education Center.
Life Is More Than Ice Cream
Okay, you can start with dessert. You have been good. On Friday, August 14, the District 10 Como Community Council is holding its second annual Ice Cream Social. It's a great way to meet neighbors, get information about important opportunities in the neighborhood and around the city and participate in a raffle for great prizes, with the proceeds funding other community events and District Council work. Meet from 6 to 8 p.m. at the Como Historic Streetcar Station, 1224 North Lexington Parkway.

On Saturday, August 15, join Urban Oasis for Showcasing East Side Food Traditions. This week they are highlighting Hmong food traditions. This is a free community meal held at Kitchen on the Bluff, 705 3rd Street East, a new commercial kitchen, located on the East Side, operated by the Latino Economic Development Center. Urban Oasis works from a "mission to cultivate a healthy, resilient, and prosperous community on Saint Paul's East Side and beyond by strengthening the local food system and improving access to and enjoyment of sustainably-grown, affordable, whole food." Add your own healthy food or beverage item if you like. The meal is from noon to 2 p.m.
We've been really good, so we still need dessert–again. Sunday afternoon is August FREE Ice Cream Tasting at Urban Growler Brewing Co.. There are over 15 flavors on hand to try, including their August seasonal: Sweet Corn Blueberry. Join the crowd on the 16th from 2 to 5 p.m. The Urban Growler is at 2325 Endicott Street.
Are you full? Of course not. That means you need to check the Almanac arts and culture calendar for the other amazing things you need to experience this week.
In the mean time, don't tell your cat we've been talking about it. Don't give the cat ice cream. Show them dog videos and have a great week on the town.