Last Friday the rain slowly crept its way into our autumn. Even though the street sweepers have made their rounds, out my front window the sign telling us not to park there is stuck in a ground littered with even more leaves than when it was first staked. Rain is knocking leaves from the trees faster than the turning calendar. That means it is time to get out and see the town before the season turns. Yes, there will be more, but there will not be another today. Almanac arts and culture calendar
The Almanacians
As we mentioned last week, the Saint Paul Almanac's Literary Festival has its sixth reading tonight, Monday, at Golden Thyme Coffee & Café, 921 Selby Avenue, at 7 p.m. The festival continues.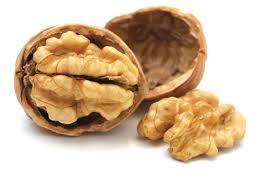 On Friday, October 30, head to Lucy Coffee Cafe in the Griggs Midway Building for the seventh reading from Saint Paul Almanac: A Ten-Year Retrospective. Included in this showcase are: Carrie Pomeroy, whose writing has been published in CALYX, The Laurel Review, Literary Mama, Squat: The Radical Birth Journal, and the anthology Riding Shotgun: Women Write About Their Mothers and who blogs for the Twin Cities Daily Planet; Susan Koefod, who remembers reading elephant joke books as a child and whose debut novel, Washed Up, was published by North Star Press in 2011; Camille Verzal, who writes in the corporate world but longs to earn a living as a screenwriter, short story writer, or children's book author; Adrian Daniel Schramm, who has been writing and illustrating since the day his mother handed him his first crayon and has worked as a copywriter, ghost writer, and journalist; poet and essayist Linda White, whose work has appeared in Writer's Block, MNReads, and A View from the Loft and who last year was a finalist in the Beyond the Pure Fellowship for Writers at Intermedia Arts; and Ardie Medina, an Anishinaabe poet and playwright whose work has appeared in Loonfeather Press, Yellow Medicine Review, and the self-published anthology Gatherings. The reading starts at 7 p.m. Lucy Coffee Cafe is at 540 North Fairview Avenue. Go and support these authors and support Saint Paul.
Use Your Words
Ray Gonzalez has received several awards for his poetry, including two Minnesota Book Awards. His collection The Heat of Arrivals won him the 1997 PEN Oakland/Josephine Miles Book Award. On Thursday, October 29, Gonzalez reads from his new collection, Beautiful Wall. In this book, he paints the landscape in which he grew up. Born in El Paso, Texas, he takes us on a profound journey through the Southwest and an intense border culture that reverberates throughout our national debate of compromised civility. Gonzalez teaches at the University of Minnesota but will share his craft at SubText Books. The reading starts at 7 p.m. SubText is at 6 West Fifth Street in Downtown.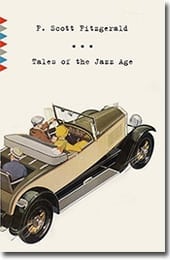 If you did not get enough Saint Paul history or Saint Paul stories from the Almanac Literary Festival, check out FitzFirst@Four on Sunday, November 1. It is a monthly discussion group focused on the short stories of F. Scott Fitzgerald. This month's discussion leader is Joan Mathison, the founder of Adventures with a Locavore, a social enterprise that offers community experiences and neighborhood tours of the rich art deco legacy of Saint Paul's urban fabric. They will be discussing the short story "O, Russet Witch!" from Fitzgerald's Tales from the Jazz Age. FitzFirst@Four meets at 4 p.m. on the first Sunday of every month at Common Good Books. The bookstore is at 38 South Snelling Avenue.
This next event is not until next week, and technically not in Saint Paul, but it is a stone's throw from the Minnesota State Fairgrounds and involves two important teachers in Saint Paul and Minnesota words and culture. On Monday, November 2, Minnesota Book Award–winning, New York Times–bestselling author Alexs Pate and extraordinary teacher/artist/activist Tish Jones will be at the Roseville Library for the latest installment of Club Book. These two authors are among the leading and smartest voices on the importance of contemporary arts in creating social dialogue, comprehension, and change. They come together for what promises to be a powerful and energizing discussion of culture, craft, and context. Pate is senior editor of, and Jones is a major contributor to, the recently published and highly acclaimed Blues Vision: African American Writing from Minnesota. Jones has been a contributor, editor, and program creator with the Saint Paul Almanac; is the director of TruArtSpeaks; and has been a driving force behind creating spaces for young people and older people to find, hone, and express their voice in the arts and in our culture. Alexs Pate teaches at the University of Minnesota and is the founder of the Innocent Classroom™, a school initiative in Omaha, Nebraska, to try to close the opportunity gap by teaching innocence. The event starts at 7 p.m. Roseville Library is at 2180 North Hamline Avenue. Don't miss this amazing event. You will be smarter and more hopeful about tomorrow.
Stages

One Grain of Rice is still playing at SteppingStone Theatre, The Twenty-Seventh Man continues at Minnesota Jewish Theatre Company, Deer Camp laughs its way through Camp Bar and Caberet, and Murder for Two finishes up at Park Square Theatre. There is more for the stage this week in Saint Paul. What do food, humor, hot Asian men, and popular culture have in common? Maybe you are thinking of a connection in your mind, but any connection between these things has meant nothing until May Lee-Yang and Saymoukda Vongsay mashed them together. This week, they will hold three performances of their production of Hmong-Lao/Lao-Hmong Friendship Play. The recent histories of Hmong and Lao people share common geography, both in Asia and in the United States. The wave of immigration in the 1970s runs a close parallel. Still, as the playwrights point out, there isn't much exchange between the two still geographically close communities in the Twin Cities. They bridge this chasm through a BFF relationship, a central feature in Hmong-Lao/Lao-Hmong, which leads us to bigger stories and bigger themes and iconic characters. Their work is always full of action, humor, and smarts.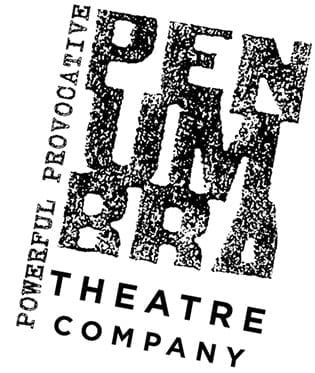 May Lee-Yang is a playwright, poet, prose writer, and performance artist. Saymoukda Vongsay is an award-winning Lao American poet, playwright, and cultural producer. They both have contributed to the Saint Paul Almanac in various ways, including being featured in last summer's Twin Cities Public Television Rewire's TV Takeover: Saint Paul Almanac. See them at the Penumbra Theatre, 270 North Kent Street. There are three shows Thursday, October 29, through Saturday, October 31. There is a reception after Thursday's show, a Q&A after Friday's show, and something "sppoooooooooookkkkkyyyyyy" for the last show. All showings start at 7:30 p.m. Don't make me laugh. Okay, make me laugh—even though I don't have a sense of humor.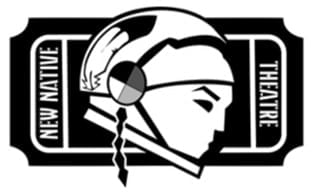 New Native Theatre is celebrating its sixth year of creating a "new way of looking at, thinking about, and staging Native American stories." Come to Bedlam Theatre on Friday, October 30, to help New Native Theatre celebrate six years with a musical comedy review! The show will feature excerpts from The Dreaming Bundle (2010), 2012: The Musical! (2012), Native-Somali Friendship Play (2013), Native Man the Musical (2015), and other bits from the past six years, such as New Native Theatre's actor ensemble and the winners of Franklin Avenue Indian Idol. The evening will conclude with a performance from the band Scatter Their Own. The show starts at 7:30 p.m. Bedlam is at 213 East Fourth Street.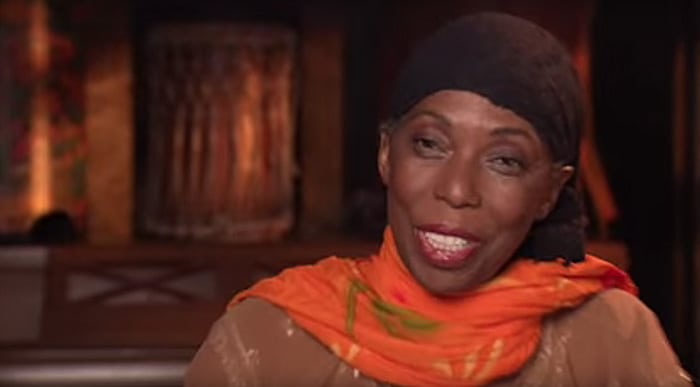 Also on Friday, October 30, the big stage hosts Lula Washington Dance Theatre. LWDT is a socially aware modern dance company based in Los Angeles, making its third trip to the the Ordway stage. Its work is a display of "daring choreography" that reflects African American culture. The choreography of Lula Washington and others does a bit of necessary overstepping of boundaries. LWDT takes the stage at 7:30 p.m. If you reach the Ordway early, you are in for a special performance from Twin Cities Harambee, a program that combines artistic expression, cultural learning, dance, and musical training for youth. The performers will take the stage with an original piece grounded in a positive identification of African American cultural traditions as communicated through narrative movement and music. This pre-performance is at 6:30 p.m. The Ordway Center is at 345 Washington Street in Downtown on the west edge of Rice Park.
Tunes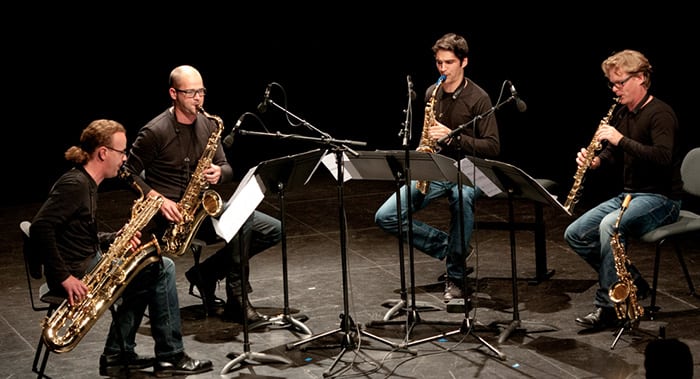 As members of the Konus Quartett might tell you, they are using their collaboration and instruments to create an entirely new soundscape. Some of the sounds they make are familiar to the ear and they even perform compositions from previous centuries. Other sounds are like ex nihilo creations that captivate the senses. On Wednesday, October 28, this group—from Bern, Switzerland—will be at Studio Z with Swiss-Spanish electronic composer/improviser Tomas Korber. This Minnesota debut for these artists is part of the crow with no mouth series hosted at Studio Z. The show begins at 8 p.m. Studio Z is at 275 East Fourth Street, Suite 200, in Lowertown.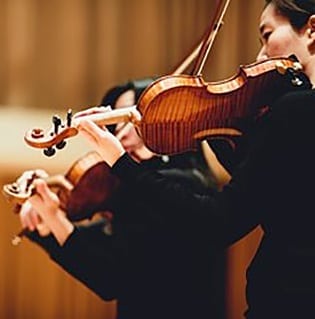 On Friday, October 30, the Saint Paul Chamber Orchestra presents Chamber Music Series: The Art of Transcription at Sundin Music Hall at Hamline University. Arrangements for small chamber groups give new life to works from Debussy, Schoenberg, and Mozart. Pieces performed include Debussy's Clair de lune for piano, flute, clarinet, violin, and cello; Arnold Schoenberg's Chamber Symphony, Opus 9, for piano, flute, clarinet, violin, and cello; and Mozart's Grande sestetto concertante. These are works of huge stature that have been distilled for intimate spaces in powerful productions. The performance begins at 8 p.m. Sundin Hall is at 1531 Hewitt Avenue.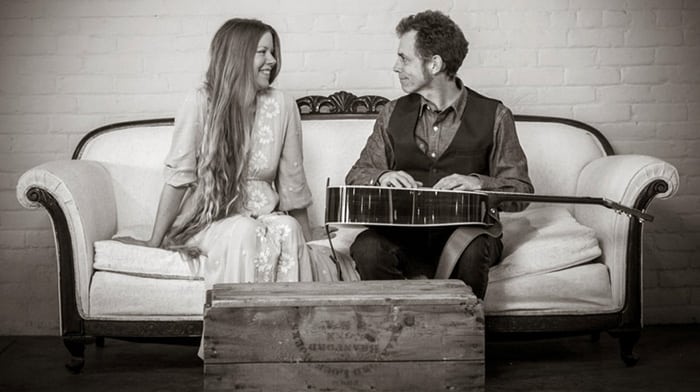 Neptune's Car is an acoustic duo comprised of Holly Hanson and Steve Hayes. Their original music has topped the folk charts. On Saturday, October 31, the band will be in town for the Ginkgo Coffeehouse Concert Series. Their voices and guitars play wonderfully off of each other. The folk music community has noticed. In April, Hanson earned an Outstanding Achievement in Songwriting for her song "Fly Fishing the Big Hole" from the Great American Song Contest, which said of her work, "It's a pleasure to hear songs of this caliber." Go notice for yourself. The show starts at 8 p.m. Ginkgo is at 721 North Snelling Avenue.

On Sunday, November 1, the Schubert Club pairs all-star violinist Joshua Bell with leading chamber pianist Sam Haywood in a concert at the Ordway. Bell's music ranges from Bach to jazz standards to world music, and Haywood's world-class performances have seen the best of the globe's major concert halls. This familiar pairing will perform a program that includes: Chaconne, attributed to Tomaso Antonio Vitali; Sonata No. 9 in A major, Opus 47, Kreutzer by Beethoven; and Sonata in A major by César Franck. The concert is at 3 p.m. The Ordway is at 345 Washington Street.
Stuff that Happens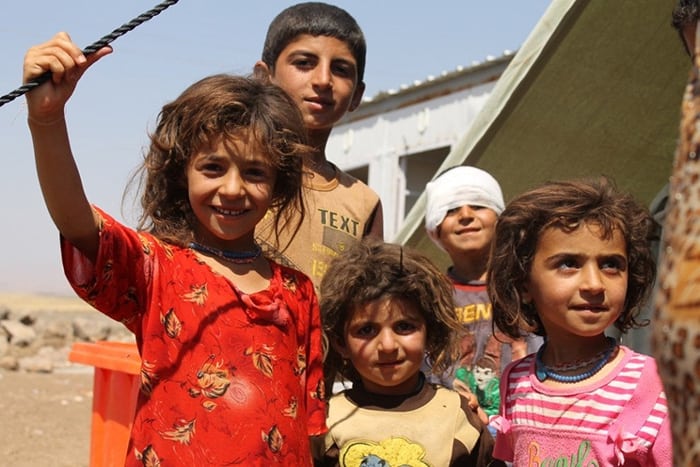 Many of the refugee stories getting attention these days come from the Middle East and Europe. Minnesota has its own stories and significant populations to tell the tales. On Thursday, October 29, Macalester College will host Refugees: Minnesota youth and young adults respond to an international crisis. Young people will share their own refugee stories via spoken word, poetry, and music. They will also have a panel discussion, not only to talk about their own experiences, but with an aim toward crafting a response to the refugee crisis unfolding in Europe, the Middle East, and Africa. The event will be held at the Ruth Stricker Dayton Campus Center, John B. Davis Lecture Hall, on the Macalester campus, located at 1600 Grand Avenue. The event runs from 4:45 to 6:30 p.m.
On Saturday, October 31, In Progress invites us to a Master Artist Intensive with Kao Kalia Yang, teacher, public speaker, and author of the award-winning book The Latehomecomer: A Hmong Family Memoir and the forthcoming book The Song Poet. Join the interactive experience "focused on exploring the idea/reality of ghosts in a variety of mediums." There will be writing exercises and "sharing/discussing the possibilities we open up when we articulate/express/show the things we fear, don't understand, believe we can't speak of and be understood." Contact In Progress with questions or call (612) 805-0514. The event takes places from noon to 4 p.m. In Progress is at 213 Front Street.
That is not everything. If you want to find something that gets a little closer to everything, check out the Almanac arts and culture calendar. Share this with your friends. Tell them to sign up and get this in their inbox every week. (You can, too!) Tell them to join you on the town. Have a great autumn week.