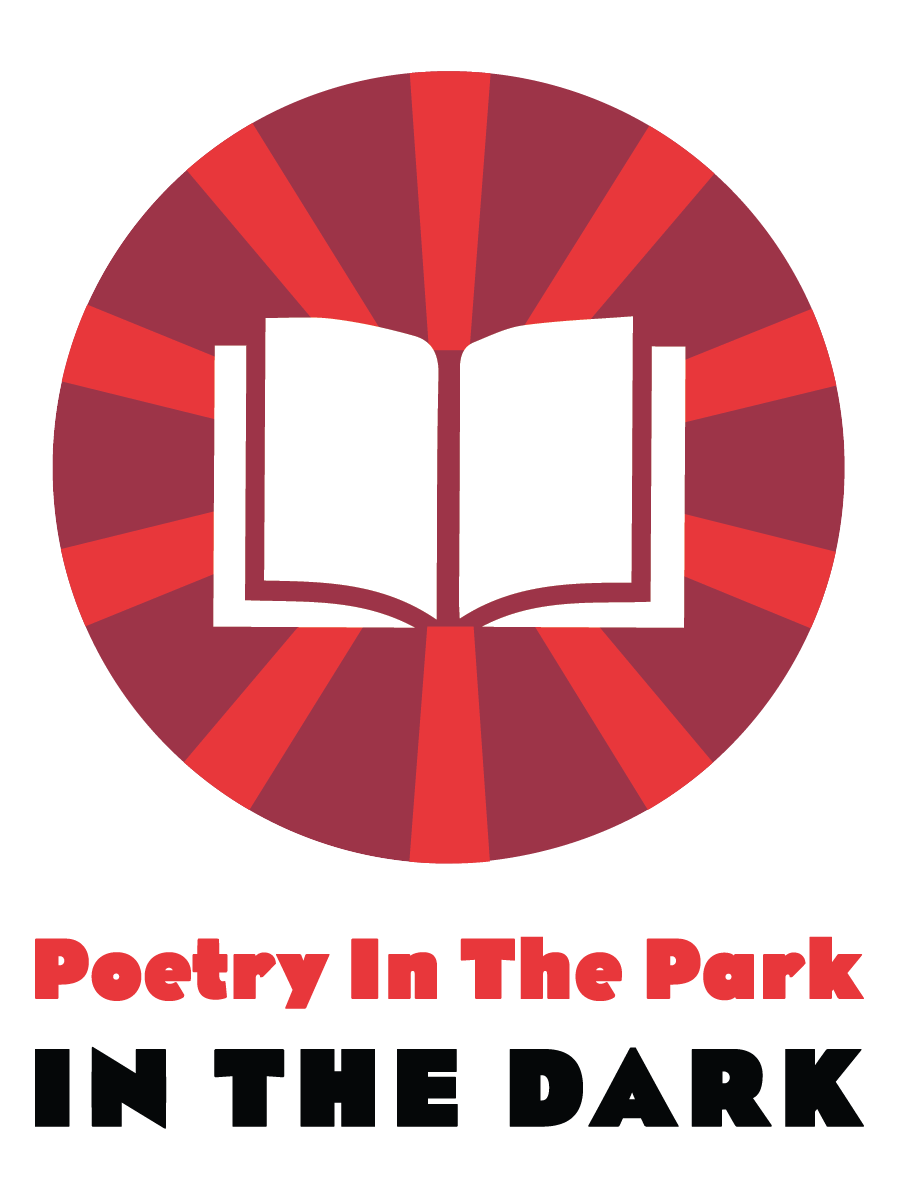 A Public Art Project of the Saint Paul Almanac in partnership with Imhotep Science Academy and Frogtown Farm
Contact:
Clarence White
clarence@saintpaulalmanac.org
612-267-9036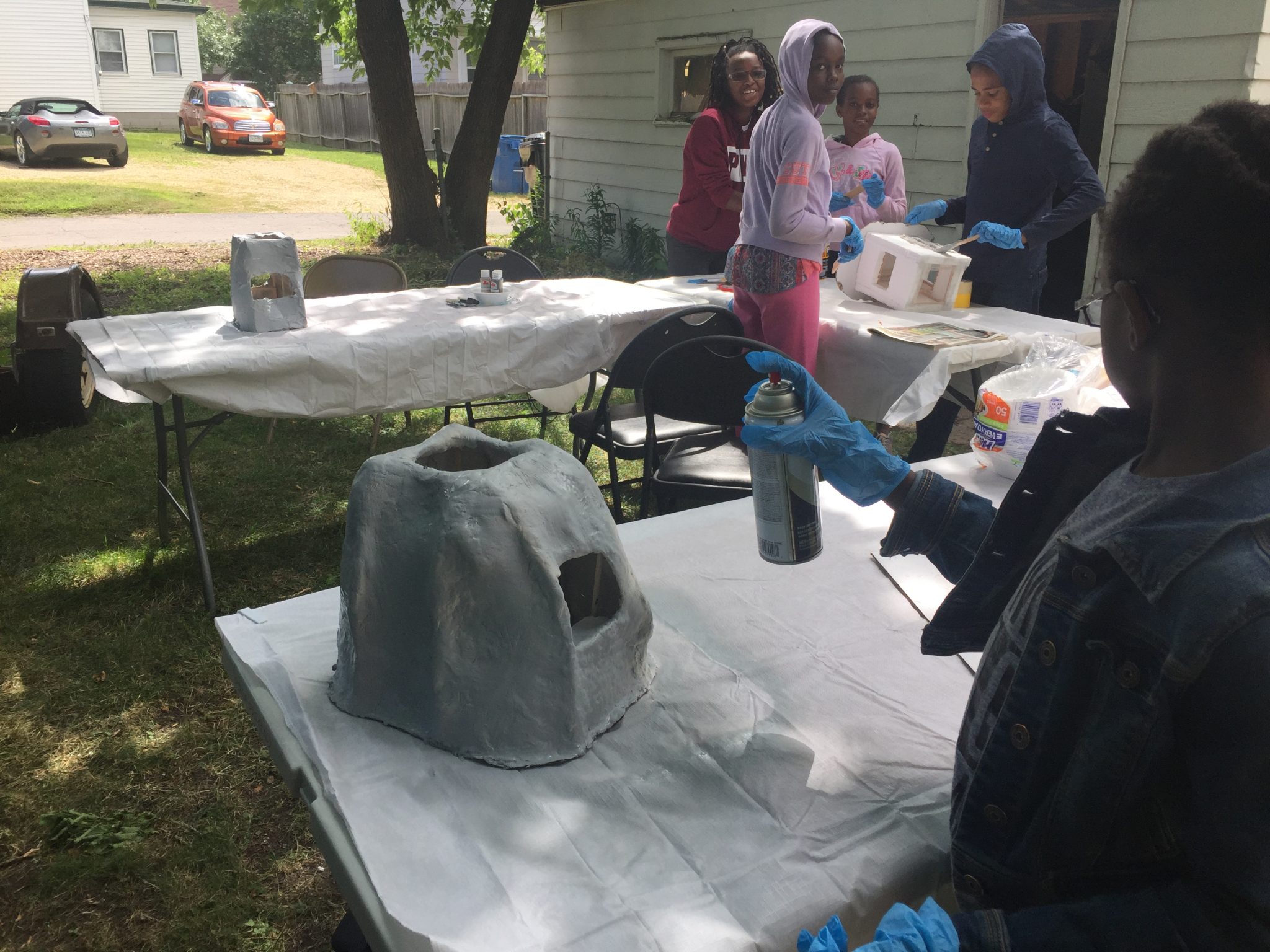 SAINT PAUL (Aug. 31, 2018) – Six youth from Imhotep Science Academy (ISA) have been meeting all summer to design and build solar-powered rocks that will house poetry and art visible at night. Hemetii Si-Asar, Ezra Yorahee, Oluwatamilore (Tami) Adedayo, Wacheke Njoroge, and Mukuhi Njoroge are the designers of the project, with Maasia Si-Asar as lead designer and organizer. The rocks are being created as part of Saint Paul Almanac's Poetry in the Park in the Dark Art Project.
"It was nice to have a hands-on project and a challenging problem to figure out. Working in a design group was fun," said Hemetii Si-Asar, 8th grade Murray Middle School student and ISA member.
"Being able to work as the student leader/coordinator has given me valuable organizational skills and experience that I can use in my future endeavors. The experience of working on a project that included art, poetry, and engineering was engaging, challenging, and fun," said Maasia Si-Asar, 11th grade Roseville High School student and ISA member.
The Poetry in the Park in the Dark logo was created by JXTALab youth apprentices.
Saint Paul Almanac will create a book of poetry and art inside large custom-designed rocks that use solar power and will instantly turn on as a person walking down a dark path happens upon them. This touring art installation will be available for placement across the city. The first placement will be at Frogtown Farm, located at 946 Minnehaha Avenue West in Saint Paul. Poetry in the Park in the Dark is funded by Knight Foundation's Knight Arts Challenge, which funds ideas that engage and enrich Saint Paul through the arts.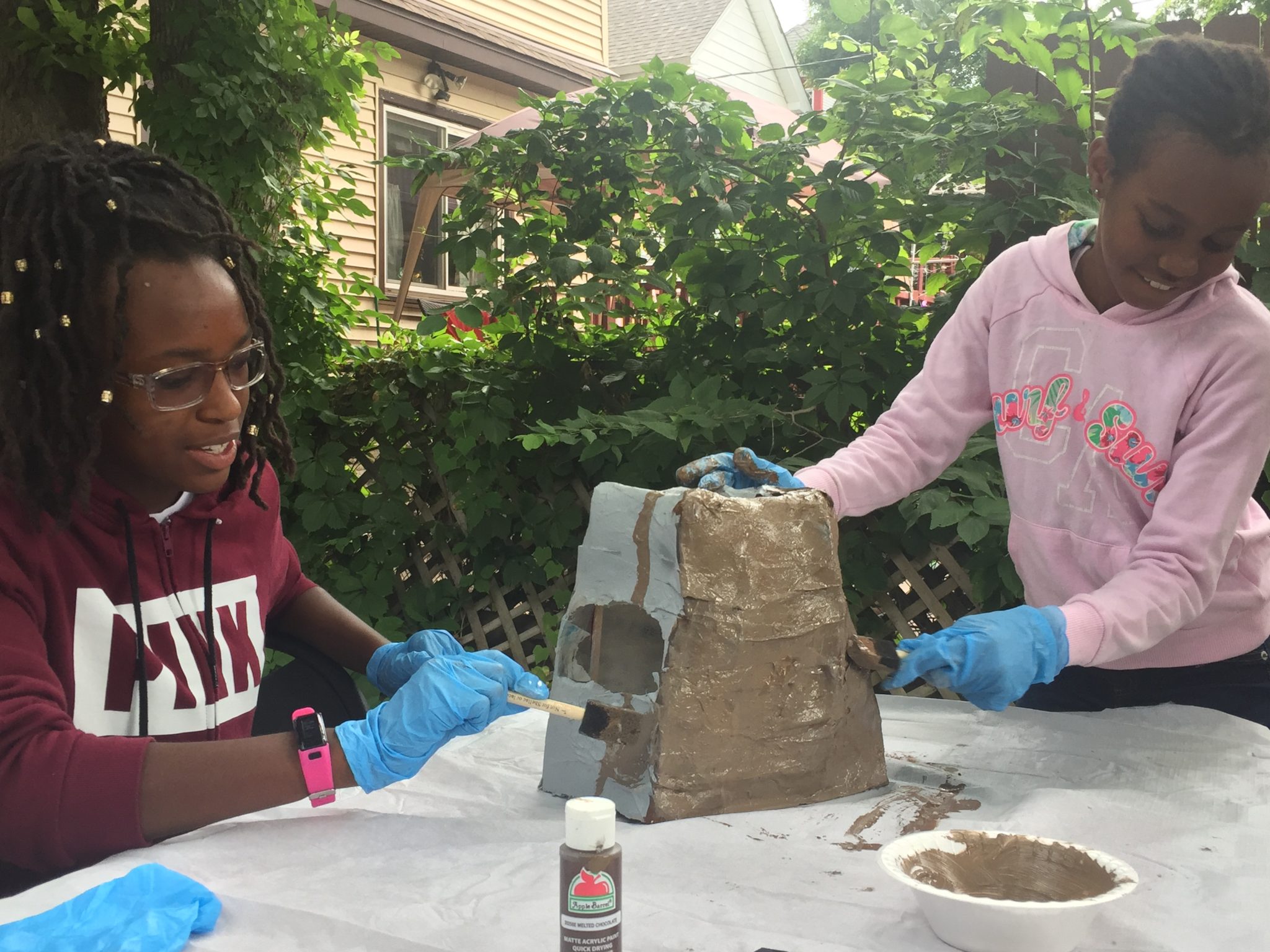 Saint Paul Almanac will send out a call for poetry and art in September 2018. Poetry and art will be chosen by an ethnically diverse and age diverse group of community members. A party in late spring will be held at Frogtown Farm to celebrate, read the poems, and meet the poets and artists. A film of Poetry in the Park in the Dark will complement the project. The film will include readings of the poems by the local poets and reflections by the artists.
As a touring art installation, "Poetry in the Park in the Dark" is a city poetry "book" the Saint Paul Almanac will publish regularly that will bring visitors and residents to different parts of the city and act as a new publishing opportunity for local poets and artists. Hundreds and maybe thousands of people will see the poets' and artists' work, depending on where each new "book" is published or placed. Parks, organizations, festivals, and businesses can sponsor a new "book," and the Saint Paul Almanac will collaborate with them on a book theme that aligns with and strengthens their mission and values.
Frogtown Farm is working with Saint Paul Almanac to decide many aspects of the inaugural project, including the theme of its poetry installation, the make-up of the community editor board, the placement of the installation, party planning, film planning, and more.
The goal of Poetry in the Park in the Dark is to combine the genius and beauty of local poets' and artists' work with the celebration of local organizations' goals and missions to enhance togetherness and quality of life within our Saint Paul community.
Saint Paul Almanac is a literary-centered arts organization that has been publishing a book of Saint Paul stories and poems for over a decade. We share stories across cultures and cultivate dialogue to promote understanding, relationships, and collaborative action.
Founded by four Frogtown artists, Frogtown Farm is excited to partner with Saint Paul Almanac in bringing together local artists and community members on the Farm. Frogtown Farms has always envisioned the Farm as a canvas and a theatre connecting art, food, and neighbors. Poetry in the Park in the Dark aligns creatively with Frogtown Farm's mission as an innovative, evolving, and interactive space for all community members to come together in cultivating the community and soil in Frogtown.
Imhotep Science Academy (ISA) is a K–8th grade Saturday science and cultural enrichment program that immerses students in the best of African culture and practices while engaging students in science, technology, engineering, art, and math (STEAM). ISA is a collaboration between the Imhotep Center for Science Education & Knowledge Production and the Network for the Development of Children of African Descent (NdCAD).
Knight Foundation is a national foundation with strong local roots. We invest in journalism, in the arts, and in the success of cities where brothers John S. and James L. Knight once published newspapers. Our goal is to foster informed and engaged communities, which we believe are essential for a healthy democracy.
This activity is made possible by the voters of Minnesota through a Minnesota State Arts Board Operating Support grant, thanks to a legislative appropriation from the arts and cultural heritage fund.