There was a villa in southern France where a billionaire went missing. He just disappeared one summer evening while out for a walk. His private jet missed him terribly. His neighbors missed waving blankly as he drove by in his shiny car. Everyone felt a cold gloom in their warm hearts 
when they thought about how someone could walk out their front door never suspecting something terrible and quick would snatch them from the road.
So the local authorities brought in cadaver seeking dogs to search for the scent of death along his walking route. When they found nothing, the search was expanded. 
The swarming, silky puppy dog pack swept through the whole town—bellies dragging across every foot path, wet noses twitching over every gutter, every flower pot, every loose coin left on the sidewalk. 
The dogs' orders were simple. Bark three times if you smell a dead body. Bark twice if you want a treat. One bark was normal dog behavior and wouldn't be noted as a finding. It was serious business.
When the pack waggled through the park or a crowded cafe, everyone paused and watched in silence, hearts racing with the possibility of hearing the three bark alarm. 
A week went by. The dogs were diligent and quiet until one afternoon in the market square. The small beagle with a scar on his left ear stopped firmly at the feet of the tomato vendor, bit her heel, and barked three times. The other pack members wagged their tails and added to the chorus. The police brought the vendor in for questioning but released her when they found out she had been living out of the country at the time of the disappearance.
The dogs stayed one more week. The only time they gave the three bark cry was on subsequent visits to the market when they encountered the same vendor. And though the pack went on to other adventures, the vendor was deeply shaken by their reaction to her. 
She went to every medical specialist she could think of, asking for any test they had. Scans for cancers, blood work for bacterias, brain mapping for aneurysms. 
Years later, she still woke suddenly in her sleep, hearing that horrible woof woof woof-ing. She'd check her pulse, place a hand over her beating heart and whisper: I'm alive, I'm alive, 
I'm alive.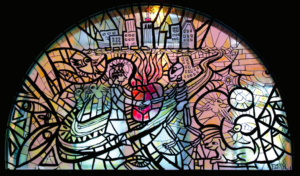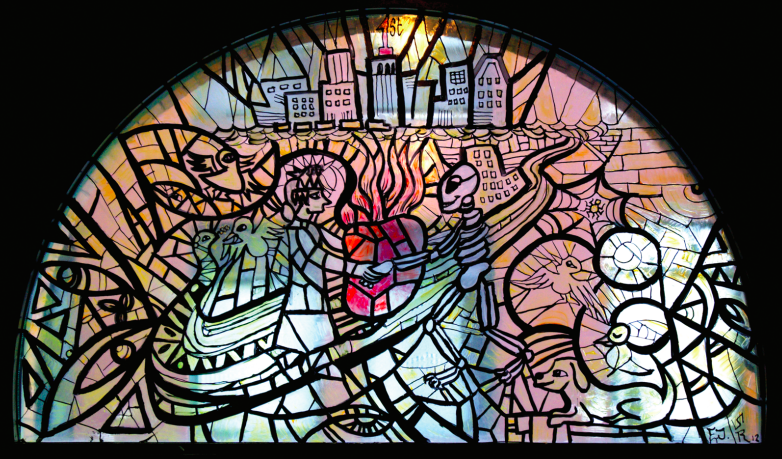 Interlude with Cadaver Seeking Dogs by Isadora Gruye won second place in Saint Paul Almanac's Break Through Writing Contest in the category of flash fiction.