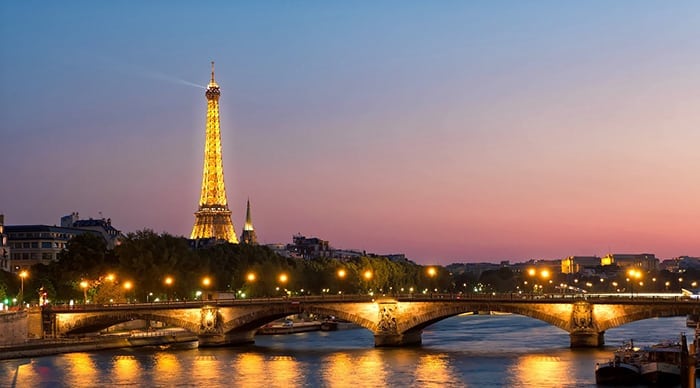 As the real world continues to creep closer than nostalgic comfort, one might engage in the tendency to hide. We can pretend that the lines drawn on our geographies will keep us safe and sane, but our hearts have always been more porous than walls and fences. We can hide, or we can engage and shake the truths out of the confusion. Art helps. It's hard to hide the truth in it, and sometimes art lets truth pour out faster than we can handle. There are a lot of places to find art this week. We can start with a good word.
The Almanacians
The first shout-out for the Saint Paul Almanac comes in the form of thanks. Thank you to everyone who rang the Almanac bell for Give to the Max Day. You took action and it helps. It is not too late. You can still help make this effort work for you and many others. Click here to keep this wish as true as the voices who make this city great. Then join us this week for another great Almanac reading.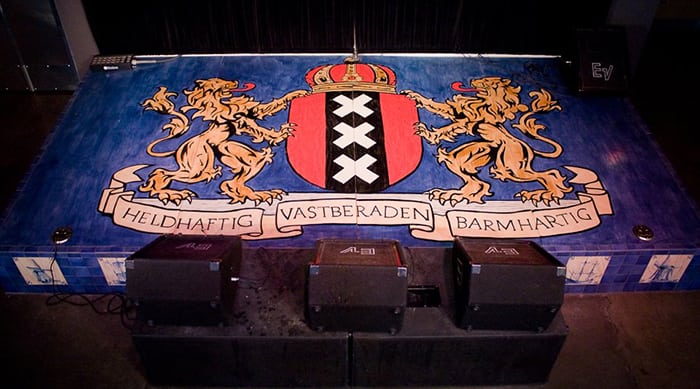 On Saturday, November 21, we have another great lineup for the eleventh reading of Saint Paul Almanac: A Ten-Year Retrospective. Come to Amsterdam Bar and Hall to hear Bao Vang, who was born and raised in Saint Paul, attended Harding High School and the University of St. Thomas, and is joining us from Wausau, Wisconsin, where she is executive producer and morning anchor at WSAW News Channel 7; Minnesota poet Margaret Hasse, whose fourth collection, Earth's Appetite, was released in 2013 by Nodin Press and who relies more on image and metaphor than on rhyme—and maybe on her grammar school skill of learning poetry by heart; Michael Kiesow Moore, an award-winning writer, curator of the Birchbark Books reading series, and author of the recently published collection What to Pray For; Stacey Remke, a small-business owner in Downtown who has lived in the Twin Cities for over 25 years; Marion Gomez, a poet and teaching artist who was one of four poets selected by Linda Hogan and Ed Bok Lee for the Loft Literary Center's 2008 mentor series; and Eric Larson, a writer, performer, musician, mindfulness coach, and graduate of Hamline University's creative writing program who lives in Northeast Minneapolis. This is a noon reading. The Amsterdam is at 6 West Sixth Street in Downtown.
Use Your Words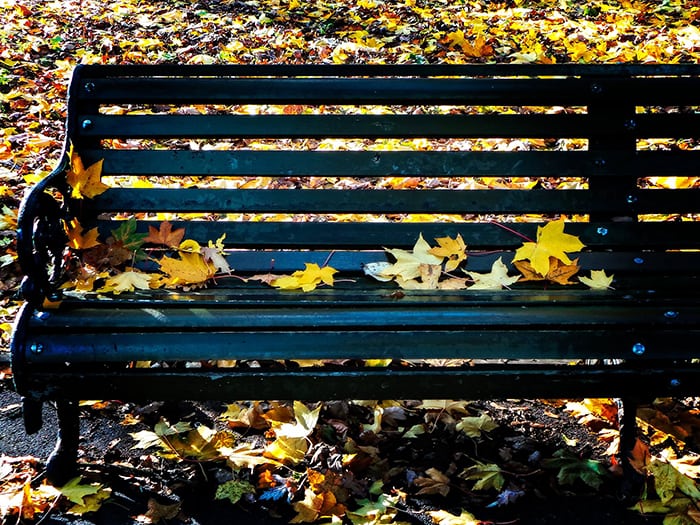 Did you enter Saint Paul's Sidewalk Poetry Contest? I did. I am not expecting to win. There are always a ton of great submissions, but this year's contest is especially wonderful given that the beloved project took a hiatus last year. It is back, and you can find out who won on Tuesday, November 17, at Carol Connolly's Reading by Writers Event.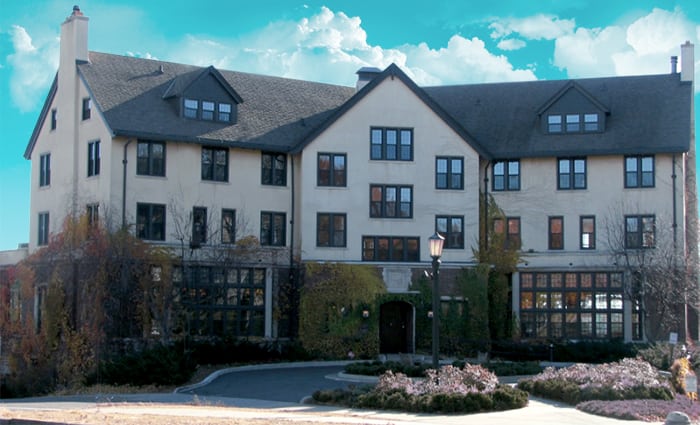 This edition of Reading by Writers is special to me because I will be reading that evening. For nearly two decades, Almanac booster and Saint Paul Poet Laureate Carol Connolly has hosted this event, which supports writers and readers by showcasing emerging and established artists. This month I get to share the stage with Cheap Theatre artistic director Erica Christ, the oldest daughter of the family that runs the Black Forest Inn; Mary Ann Grossman, book critic at the capital city's premier resource for all things literary; Saint Paul native Ashley O'Brien, who was first published at age 10 when one of her poems was selected for an anthology of student writing; one of Saint Paul Almanac's most important and favorite people, Dan Tilsen, whose presence on stage is a switch from his years getting stages ready for performers in Saint Paul and elsewhere; Christopher Title, a faculty member at the Art Institutes International who has studied poetry at Hamline University and has had the great fortune of launching thousands of poets at his monthly Barbaric Yawp series in Roseville; Joel Van Valin, the brains behind the literary newspaper Whistling Shade, author of two novels, and lover of beer, Greek gods, and flying airplanes; and bookseller Sue Zumberge, who earned her bookselling stripes from Saint Paul's Odegard Books and a bookshop she owned in Montana and who now owns SubText in Downtown. This reading starts at 7:30 p.m. The University Club is at 420 Summit Avenue. The event is free. They do pass the hat, as always, with this year's proceeds going to the Saint Paul Almanac. Support literature. Support stories.
Carol Connolly's tradition has been running for two decades. Another long-standing poetry tradition has been running at Trotter's Cafe. On Wednesday, November 18, the New and Nearby Poetry Series continues with a poetry reading from Don Ladig. In addition to writing poetry, Ladig is a landscaper, gardener, and musician playing traditional Celtic music with the Dunquin Irish trio, the New Pearl Buttons, and others.
Don also used to be a modern dancer. He will bring his gentle strength to the spoken and written word at 7 p.m. Trotter's is at 232 North Cleveland Avenue, at Marshall.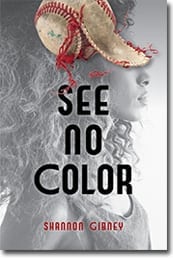 Shannon Gibney is one of the strongest voices, with some of the strongest craft, on the local literary scene. She brings that craft to her debut novel, See No Color. This work is classified as young adult, but its subject matter and emotional complexity are worth the most mature sensibilities and literary tastes. The story's protagonist is 16-year-old Kit, a girl who, besides being a standout baseball player, is also biracial and has been adopted into a white family. Gibney navigates the social realities facing Kit and adoptees like her while simultaneously running through the themes of identity, belonging, and teenage love. This is an important story, especially in this era of adoption stories beginning to include the honest voices of adoptees and given how the issue of transracial adoption magnifies the social dynamic of race in America. Gibney was one of the authors who read at SubText's inaugural author event back in June. Gibney will be back at SubText on Thursday, November 19. The event begins at 7 p.m. SubText is Downtown at 6 West Fifth Street.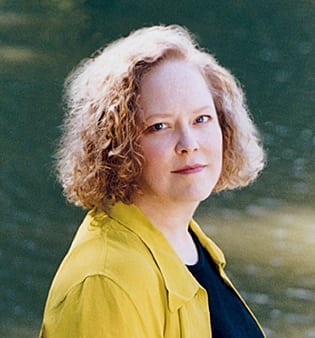 Erin Hart is the dean of Twin Cities crime writers. She is also multitalented, often combining her performances with those of her partner, Irish musician Paddy O'Brien. She is also one of the founders of a local Irish Music and Dance Association (IMDA) but is best known for her crime novels set mostly in Ireland, revolving around archaeology, forensics, history, traditional music, and folklore. On Friday, November 20, IMDA will hold an event to honor Erin Hart at the Celtic Junction in the style of an Irish party. The evening will be filled with music, song, maybe a little dance, and definitely spoken word and fellowship as Erin is recognized for her amazing contributions to the community. Bring a dessert to share. Join your neighbors for the literature, for the culture, and for the fun. The Celtic Junction is at 836 North Prior Avenue. The event starts at 7 p.m.
Tunes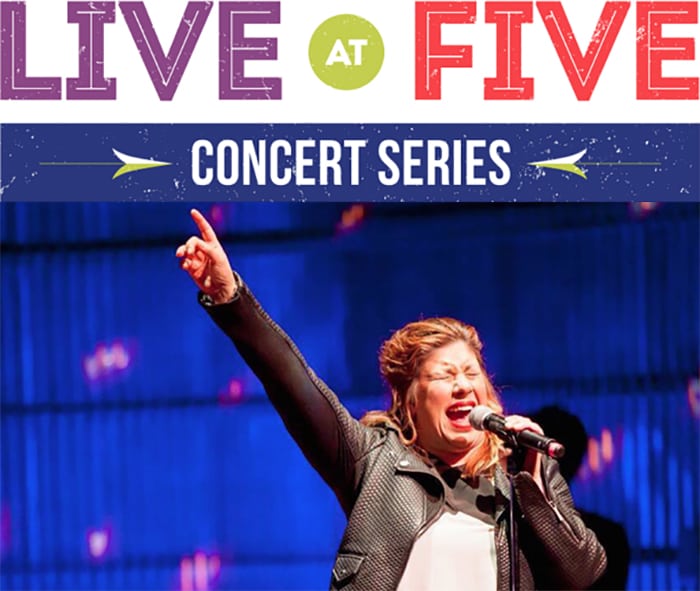 McNally Smith College of Music is in the business of developing talent. Each month during the academic year, some of the motivation and drive for that talent is showcased in its Live at Five Concert Series. The next one is Tuesday, November 17. The series is described as a showcase of "the diversity and musicianship of McNally Smith faculty, backed by some of the best musicians in the Twin Cities." For cabaret-style vocalist Erin Schwab, the Tuesday performance will be a sort of swan song after 13 years of teaching at the college. Schwab will be joined by Music Theory department head Jay Fuchs, with a program ranging from rock to jazz to show tunes. For her prolific work in the area, Schwab has been voted "Best Twin Cities Entertainer" by Lavender Magazine numerous times. The music starts at 6 p.m. but come early for refreshments and to hear surf/grunge/indie rock band Lavender Daughter, featuring current students and alumni, at 5 p.m.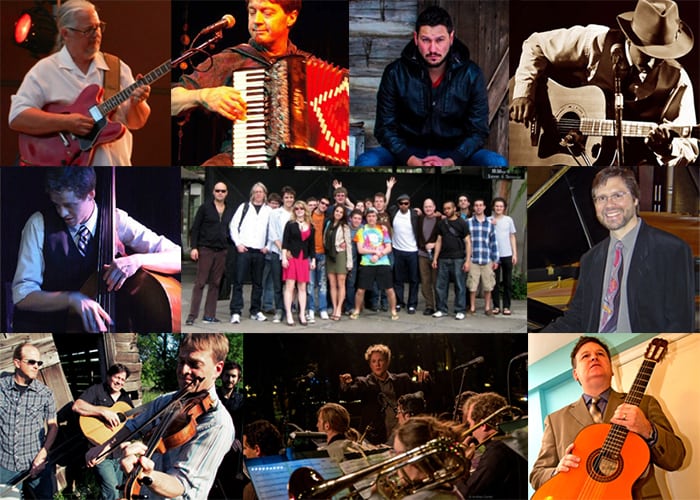 When the Artists' Quarter closed, a huge gap was left in the local jazz scene. Some great venues like the Black Dog, SW Craft Bar, and Khyber Pass Cafe picked up the slack with great programming. As many jazz fans know, the Artists' Quarter venue was rescued and is now Vieux Carré. Five nights a week, the club brings some of the strongest jazz acts, along with musicians from other genres, to its stage. Remarkable for any venue is that it brings two acts each night—and, if you look at the lineup, it is hard to distinguish the warm-up from the headliner. This week, performers include Joel Shapira, the Adam Meckler Orchestra, Lonesome Dan Kase, the Barley Jacks, Ted Olsen & Joe Strachan, the McNally Smith Jazz Orchestra (X-Tet), Dan Newton, the Jon Pemberton Quartet, Scott Graves, and the Mark Andrew Band. They are all headliners. Next week's lineup is amazing as well, including Hot Jazz with Connie Evingson, Vieux regulars Nikki Roux & Rich Rue, and a much-deserved day off for Thanksgiving. Check out the Vieux Carré events calendar and pick a show. The club is located at 408 St. Peter Street in Downtown. The early shows start at 6 p.m. and are usually free, while the second shows start later with a very reasonable cover for great performances.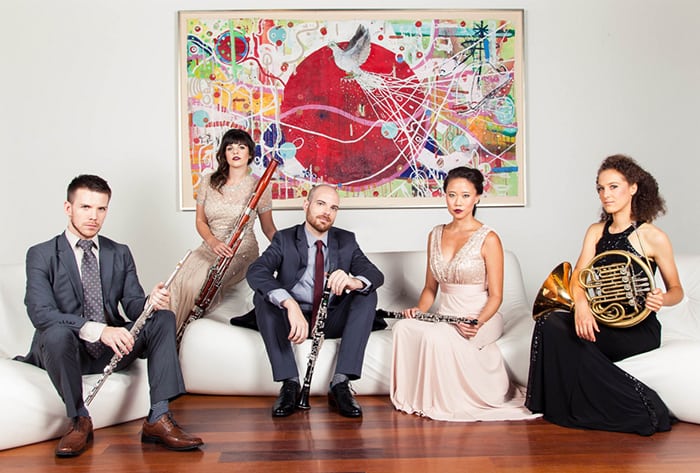 On Thursday, November 19, the Schubert Club invites WindSync out of Houston, Texas, to the lunchtime Courtroom Concert Series at Landmark Center. The setting is perfect for this wind quintet of five virtuoso players whose performances are engaging and interactive. They play original and commissioned works in addition to masterworks. The quintet is composed of Garrett Hudson on flute, Erin Tsai on oboe, Jack Marquardt on clarinet, Tracy Jacobson on bassoon, and Anni Hochhalter on horn. California's Idyllwild Arts Academy praised WindSync as "one of the most talented groups of young musicians on the scene today." The lunchtime concert is a great opportunity to break for the workday or even take your preschoolers. The concert starts at noon. Landmark Center is at 75 West Fifth Street in Downtown, across from Rice Park.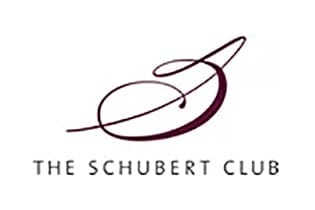 Consider the Landmark concert a nice preview to Sunday, November 22, when Music in the Park presents WindSync. In this full concert sponsored by the Schubert Club, see why critics call WindSync "revolutionary chamber musicians," "innovative, and "unconventional and exciting." The quintet is recognized internationally for dramatic and adventurous programming.
This performance is at the Saint Anthony Park United Church of Christ, 2129 Commonwealth Avenue. The program begins at 4 p.m.

On Saturday, November 21, the Lyra Baroque Orchestra will present its program Morning, Noon, and Night at Sundin Music Hall at Hamline University. The set of three Haydn symphonies nicknamed Le Matin (Morning), Le Midi (Noon), and Le Soir (Night) were written at the beginning of his tenure for the Esterházys of the Habsburg monarchy. The pieces were noted for their propensity to challenge and highlight the skills and variety of Haydn's musicians. Joining the orchestra this evening will be Marc Destrubé, leading the full orchestra on baroque violin. The performance begins at 8 p.m. Hamline University is at 1531 Hewitt Avenue.
The taragot, an arcane Eastern European woodwind instrument that looks like a clarinet to those of us who have no idea where to place our fingers, is integral to the music of Romania. Composer and musician Katrina Mundinger purchased and taught herself to play the instrument and formed a new band called Sâmbra Oilor. On Saturday, you can hear the taragot at Celtic Junction's Romanian Party with Sâmbra Oilor. Joining Mundinger in this new band are Sydney Lefevre (violin), Matt Miller (bass), Natalie Nowytski (voice), Jim Parker (kontra and guitar), Eric Ray (accordion), and Jenny Schultz (cimbalom). It's a real party, so there will be dancing and a little pre-music instruction so you know how to step with the tune. It all begins at 7:30 p.m. The Celtic Junction is at 836 North Prior Avenue.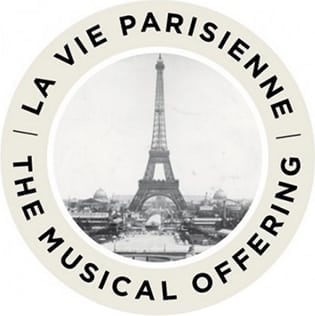 Sundin Music Hall will remain busy on Sunday, November 22, when The Musical Offering chamber ensemble performs the program La Vie Parisienne. For this event, The Musical Offering brings the talents of top-tier professional musicians from the Minnesota Orchestra and Minnesota's top schools of music to the works of Francis Poulenc (Sonata for Flute and Piano), Casimir-Théophile Théodore Lalliet (Terzetto), Jacques Ibert (3 Pièces for Wind Quintet), and Jean Françaix (Octet).
The concert begins at 3 p.m. Again, Sundin is at 1531 Hewitt Avenue.
Stages
Minnesota Opera has a few more performances of The Magic Flute at the Ordway this week.
Other stages are busy as well. It is worth taking a seat and taking in the scenes.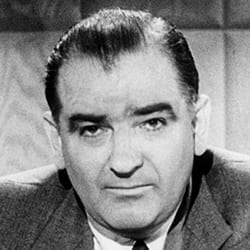 Sometimes it is hard to talk about stuff. Sometimes it is hard to taste the stew when we are sitting in the pot as it is being cooked. History and time have a way of taking the pot off the burner and bringing it to the table. When I recently saw a production of The Crucible, I was reminded that while the play portrayed the Salem witch hunts, it served as a timely allegory to 1950s (and present day) McCarthyism. Sometimes we don't have to go to places as unfamiliar as the 17th century, but sometimes a story from which we are separated by a continent provides a distance that allows us to see in three dimensions.

Playing now at Park Square Theatre is My Children! My Africa! This play tells the story of a South African teacher whose 1985 environment mirrors some of the same tensions we experience in today's America. Mr. M believes education—and poetry—can create a different society for the next generation and dares to bridge apartheid with his school debate team. This tale offers us a chance to interrogate the challenges they faced and those we face today. At the same time, we get to emotionally test the efficacy of the portrayed tactics as well as this telling of history and today's stories. The production runs through November 29. Check here for show dates, times, and tickets. This production is on the Andy Boss Thrust Stage; enter Hamm Building at 408 St. Peter Street and go to the lower level.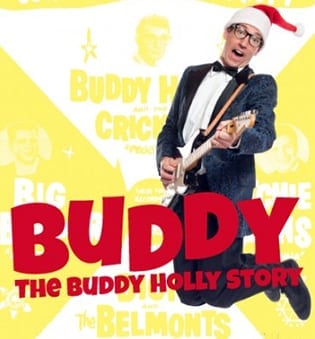 In a world full of strife, some of the stories of history can take on a more maudlin face and maybe even make us smile. How about a little Buddy Holly for the approaching holidays? History Theatre begins a run of Buddy: The Buddy Holly Story this week. We know the story does not end well, but it is a rightly placed bit of nostalgia that takes us back to 1959 and a world that, for Holly and the rest of the country, carries a different set of complexities as well as sometimes tragic simplicity.
Buddy previews begin the evening of Thursday, November 19, and the show ends on Sunday, December 20. History Theatre is at 30 East Tenth Street in Downtown.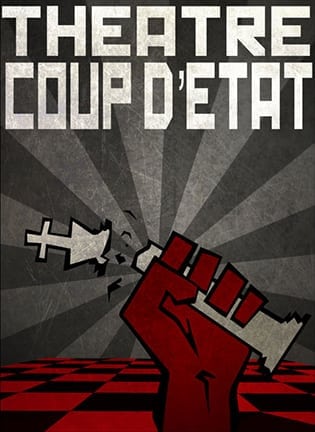 Theatre Coupe d'Etat is a young theatre fashioned by young people who bring energetic, challenging, and invigorating productions to their small venue. A good example is the current production of Equus by Peter Shaffer. Located in a warehouse space in the same building that used to house High School for Recording Arts, Coupe d'Etat has fashioned a very intimate space in which to portray very intimate characters and stories.
Equus is no exception. The production portrays 17-year-old Alan Strang whose religious ecstasy compels him to commit a violent crime and is brought to child psychiatrist Dr. Martin Dysart for treatment. Like Dr. Dysart, we are left to examine our assumptions of what is normal, the possibly dry wells of our passion, and what are our own objects of god.
The remaining shows are Monday, November 16, and nightly from Friday, November 20, through Monday, November 23. The performance space is at 550 North Vandalia Street, Studio 306, between University Avenue and Interstate 94. All shows are at 7:30 p.m. and are well worth an evening.
For three nights, TU Dance makes its 12th annual appearance on the O'Shaughnessy stage. TU Dance is one of the local dance companies that makes the Twin Cities known as a top movement arts towns. The company's reputation is stamped by how it brilliantly trains dancers and performs work that draws together modern dance, classical ballet, and African-based and urban vernacular movements. This year's production includes a world-premiere work by Italian-Canadian choreographer and 2015 McKnight International choreographer Gioconda Barbuto, in addition to pieces from the TU Dance repertory. Performances are Friday, November 20, and Saturday, November 21, at 8 p.m. and Sunday, November 22, at 2 p.m. The O'Shaughnessy is on the campus of St. Catherine University, 2004 Randolph Avenue.
The World Is a Stage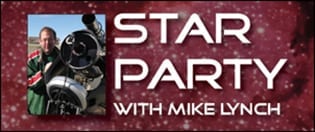 If all the world is a stage, are the skies the greatest show of darkness and light that ever existed? A few people think so, including some folks at the Saint Paul Public Library who are telling folks to enjoy the celestial show with the help of sky expert Mike Lynch. For three nights this week, you can join Lynch for a Star Party. You will see planets, star clusters, nebulae, galaxies, and other wonders through Lynch's large reflecting telescopes. The program starts inside but then quickly heads out under the sky to see the stars, so dress for the November evening. The dates are Monday, November 16, at West 7th Library, 265 Oneida Street; Wednesday, November 18, at Arlington Hills Library, 1200 Payne Avenue; and Thursday, November 19, at Dayton's Bluff Library, 645 East Seventh Street. Each event runs from 6:30 to 8:30 p.m. It is a great way for kids and adults to learn about the heavens.
So, no complaining that you don't have anything to do this week. If this isn't enough, or even if it is, make sure you always check the Almanac arts and culture calendar. Share this with your friends. Share the city with your neighbors, and have a great week!